Set in the North West of the UK, Manchester is the beating heart of the North. Its industrial past, originating from world-famous cotton and textile manufacture, has made way for a modern and diverse city. With a reputation as the capital of the North, the city has considerable economic output in a wide range of sectors, from science and engineering to technology and media. Its unique culture, with deep origins in music, literature, performing arts and sports, as well as unrivalled architecture and nightlife, are attracting an ever-increasing number of new residents to the city. Famous for "having everything except a beach", the increase in demand is making this northern powerhouse one of the property market growth hotspots in the UK.
Why Buy Manchester Property?
Manchester is fast becoming one of the most desirable places to live in the UK. Thanks to its affordability, excellent transport connections, trendy and modern lifestyle, and proximity to outstanding natural scenery, the city is experiencing high demand for housing. The rise in residents has created an unrivalled rental market, providing a great opportunity for buy-to-let investors interested in property for sale in Manchester.
With current average prices of property for sale in Manchester at £238,861 (HM Land Registry, December 2022) the price of a home is considerably below the UK average of £294,329. This is attractive to new residents looking to get the maximum property for their money. Importantly, the low property costs provide investors with better value on their investment. Whilst not only offering incredible value, there is no shortage of economic prosperity in the city. It has strong roots in a wide number of different sectors, with its creative, digital and finance industries all thriving. The city's output is so great that its economy is larger than that of Wales and Northern Ireland, making the area highly attractive to businesses and enterprises.
There is no shortage of activities for Manchester residents. There are bustling and vibrant areas filled with shops, restaurants and bars, all well connected by a tram network. Its nightlife is reputed to be amongst the best in the country, with traditional pubs, modern craft bars and nightclubs. However, its dazzling cosmopolitan lifestyle is unique because it is located a stone's throw from serene nature. Close to the coast, as well as the Peak District National Park and the Pennines, the city is perfect for city living within touching distance of breath-taking scenery.
Its mixture of Victorian architecture and modern contemporary buildings are seamlessly integrated and produce a unique cityscape. There are many attractive locations for residents in the city, with offerings to suit all requirements.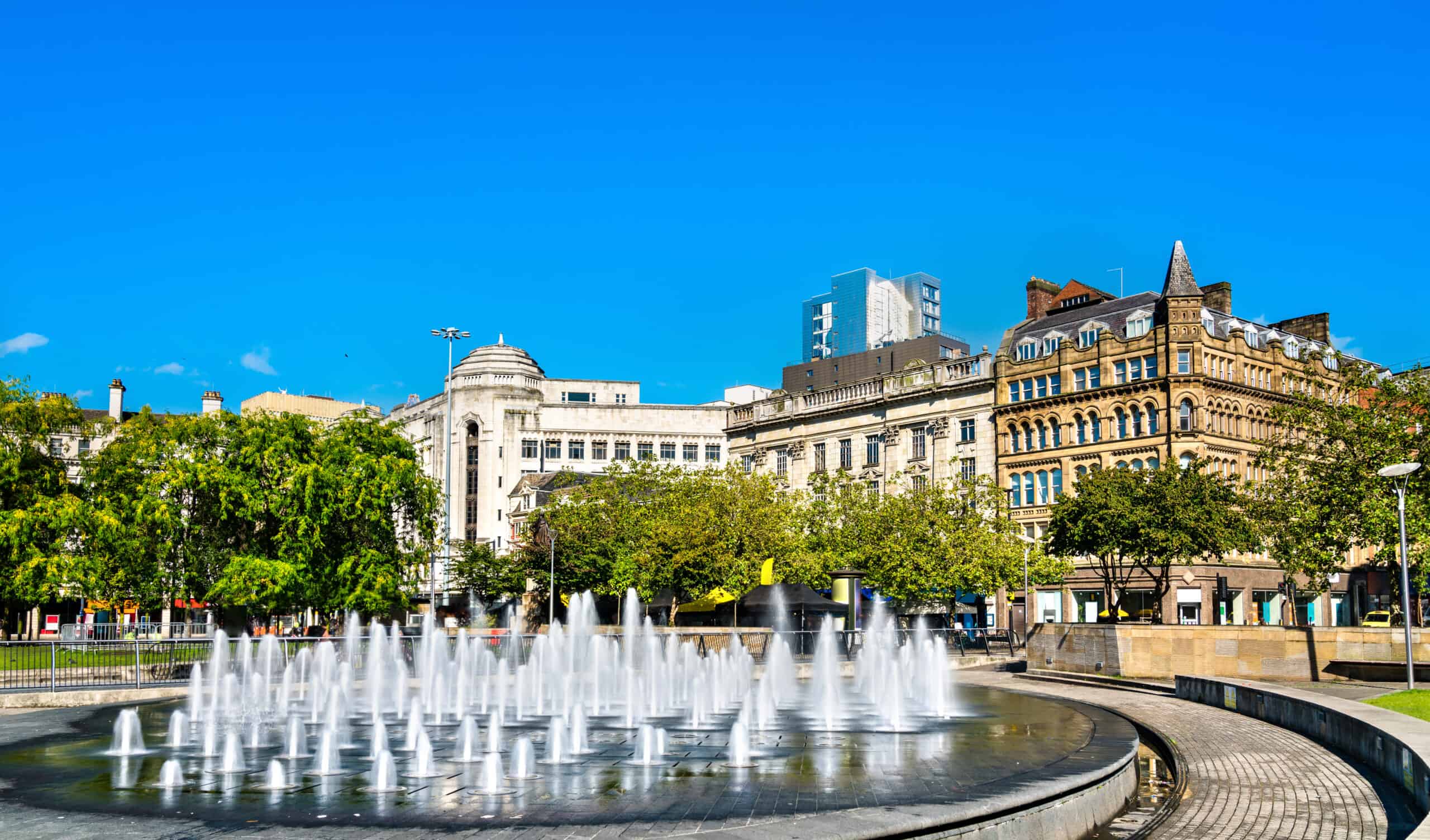 What is the Best Area to Live in Manchester?
To find the right property for sale in Manchester, the location needs to be considered. There are many areas of the city that claim to be the best place to live in Manchester. Each area offers something unique, from bustling modern living to quieter rural suburbia, and the best area depends on what you desire in property for sale in Manchester. We've listed the favourite spots below, each appealing to different rental demographics.
Salford Quays
Just five minutes walk from Manchester city centre, Salford Quays is an area of incredible recent redevelopment. Huge investments and the development of Media City has turned Salford into a growing and vibrant area. Properties here offer modern and vibrant waterfront living, close to an abundance of restaurants, bars and shops as well as greenery and outdoor spaces. It is an attractive destination for first-time buyers and new residents of the city, while its links to ITV and BBC make it a must for any media and entertainment buffs!
Northern Quarter
Located in the central heart of Manchester, the Northern quarter is a great spot for young professionals. Having undergone another huge redevelopment, second only to the Salford Quays in size, the Northern Quarter is a cultural hotspot. You will find pedestrianised streets with bars and music venues as well as claims to be the city's best nightlife spot. Sundays in the Northern Quarter are more tranquil, with a weekly market and several brunch offerings from independent cafes.
Castlefield
Also having undergone recent redevelopment, Castlefield has emerged from an industrial area into an attractive residential and business location. Retaining its industrial Victorian character, with period architecture, Castlefield is home to stunning canalside apartments, business hubs and restaurants. Whilst its central location offers perfect travel connections, Castlefield has a much more relaxed and peaceful feel. The blend of its industrial past and outdoors spaces is highly unique, with the stunning new Castlefield Viaduct its standout green area.
Ancoats
Another spot for the hipsters, Ancoats is a cool, centrally located neighbourhood with a strong reputation. Ancoats is a must location for foodies, with an abundance of eateries and venues, even with outdoor dining. Its thriving restaurant culture has made the area claim to be the heart of the Manchester food scene. Ancoats is also perfectly located within the city, a short walk from shops and transport hubs.
Prestwich
For those looking to get slightly away from the city centre and enjoy a quieter suburban lifestyle, then Prestwich is a strong choice. Popular with families and young professionals, Prestwich is just North of the city centre, and retains fast transport links. There is no shortage of outdoor space in the area, with Manchester's biggest park, Heaton Park, on your doorstep.
Chorlton
Just like Prestwich, Chorlton is another suburban Manchester neighbourhood. Again balancing city life with outdoor spaces, Chorlton is just a 15 minute tram ride from the centre, but offers three public parks. The area is surging in popularity, especially with young families, looking to enjoy Manchester at a more relaxed pace.
When to Buy Property in Manchester?
The rise in desirability of Manchester, attracting new residents looking to exploit the city's vibrant lifestyle, all the while retaining its large student demographic, means there is no better time than now to buy property for sale in Manchester. The current low house prices offer great value for money on investments, while the huge demand for rental property and increasing market growth, offers high rental yields and capital returns in Manchester.
Is it a good time to buy property in Manchester?
Following years of steady growth, the UK property market has long represented a stable investment opportunity. Manchester is a growth hotspot in the country, demonstrating a 13.5% rise in house prices across 2022. However, property for sale in Manchester remains well below the UK average, and so now is the perfect time to invest and make the most of the city's value as well as its growth. There is considerable investment planned in the city, with large-scale regeneration underway, which will continue to attract new residents.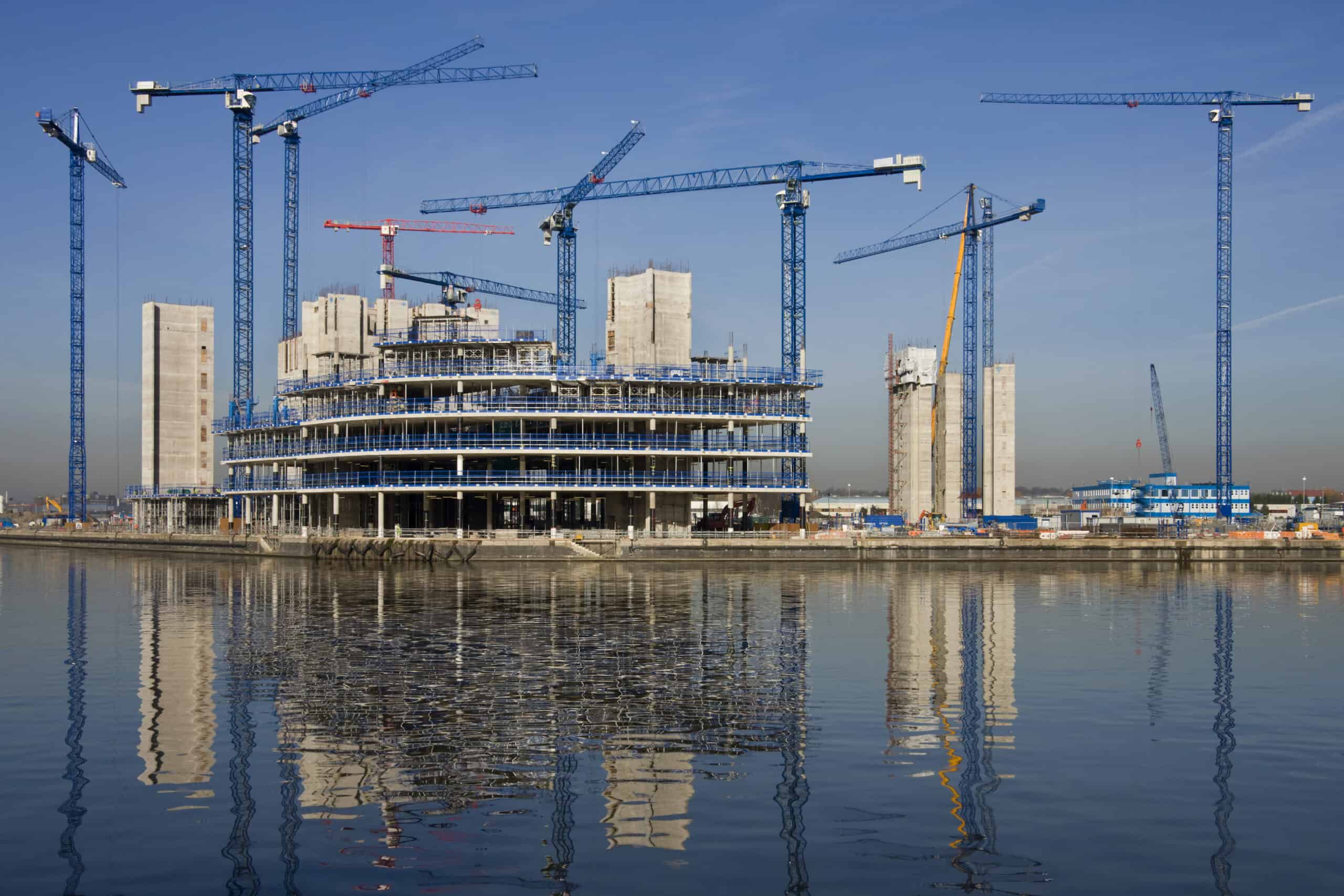 Is now a good time to buy in Manchester?
Currently, Manchester offers highly affordable housing, in a desirable location with a booming economy. While once a well-kept secret as an outstanding place to live and work, Manchester is becoming increasingly popular, and the low prices will not last forever. The City is in an area undergoing a national high level of growth, and property for sale in Manchester is forecast to continue rising, making now the ideal moment to look to buy in Manchester.
Will Manchester property prices drop?
Manchester represents the top performing location in the UK for house price growth. While exact predictions are impossible, forecasting these trends suggests this growth will show no sign of slowing any time soon. Manchester's housing demand currently far outstrips the supply, and this will continue to result in growing house prices in the city. The planned development projects, further establishing the area among the best places to live, work and do business in the UK, will increase the desirability of Manchester.
Summary
In summary, Manchester represents a unique opportunity for buy-to-let investors. An attractive location to live for young families and professionals, with a steady student population, is generating a rental demand that currently exceeds supply. The increase in desirability is also increasing the property prices in the city, offering capital returns on investments. Within Manchester, there are a range of vibrant and growing neighbourhoods which appeal to the demographics in the city, each offering great buy-to-let opportunities. The affordability of the town and forecasted growth makes now the perfect time to invest in this growth hotspot.