Discover

London
As the UK's capital, London also receives an outsized chunk of government funding and investment each year. This cash helps the city to continue growing and developing at a rapid pace.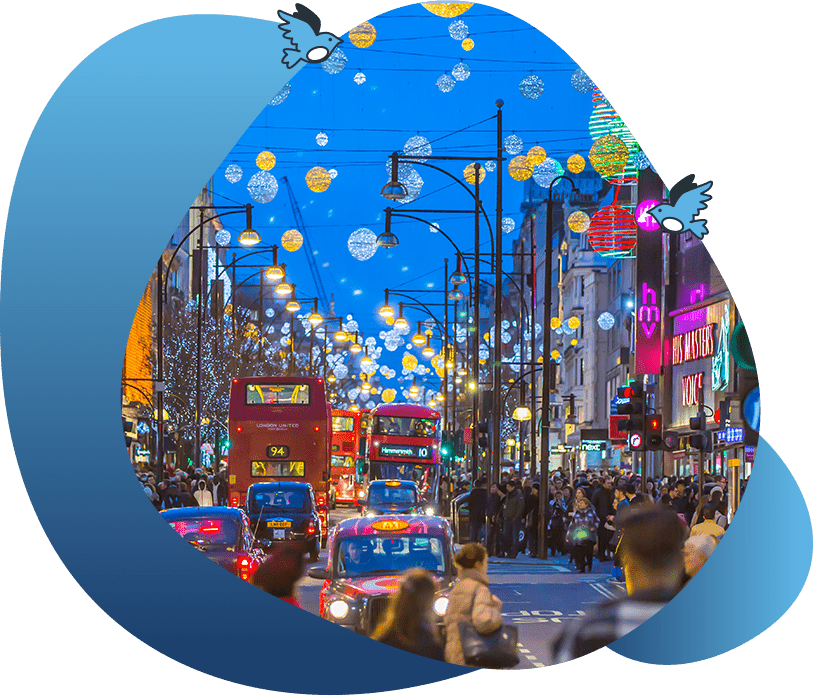 London:

A City Guide for Buy-to-Let Investors

More and more investors are choosing to grow their portfolios with buy-to-let property in London and it's easy to see why. London is never stagnant, always moving forward, always attracting new residents, and always brimming with exciting opportunities. Already a leading global business hub, the city is now rapidly emerging as an international centre for technology, too. It is ranked ahead of both New York and Singapore as one of the world's top hubs for fintech innovation and development, helping it to attract an influx of new businesses, investment, and talent.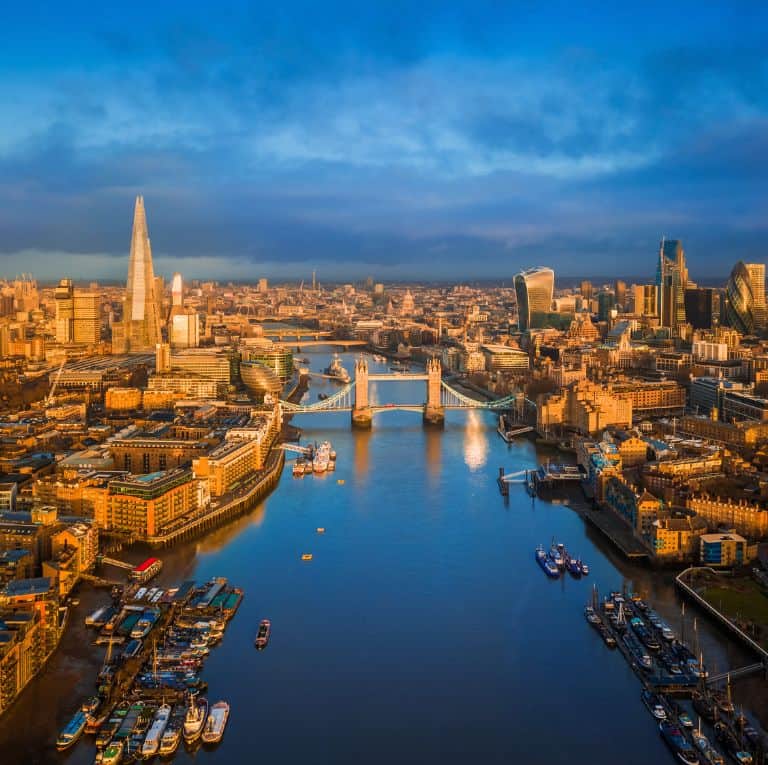 An Introduction to
London
London is a city that needs no introduction. The largest metropolis in the United Kingdom, it's internationally renowned for its world-class arts and entertainment scene, rich history and vibrant culture, edgy fashion, and extensive tourist attractions. Add this to its commercial and education standing and it's easy to see why so many people choose to make London their home.
As the UK's capital, London also receives an outsized chunk of government funding and investment each year. This cash helps the city to continue growing and developing at a rapid pace. Over the last few years alone, London has started work on two of the biggest ever regeneration projects seen in the United Kingdom. More than £1 billion has so far been invested in the redevelopment of Thamesmead. Significant funding has also been earmarked to transform Old Oak Common into the nation's largest train station.
"London is forecast to see both the highest sales price and rental growth of any UK city over the next five years"
Why Invest in
London
It's easy to make the business case for investing in buy-to-let property in London. Here are just a few of the reasons why landlords should consider this part of the southeast: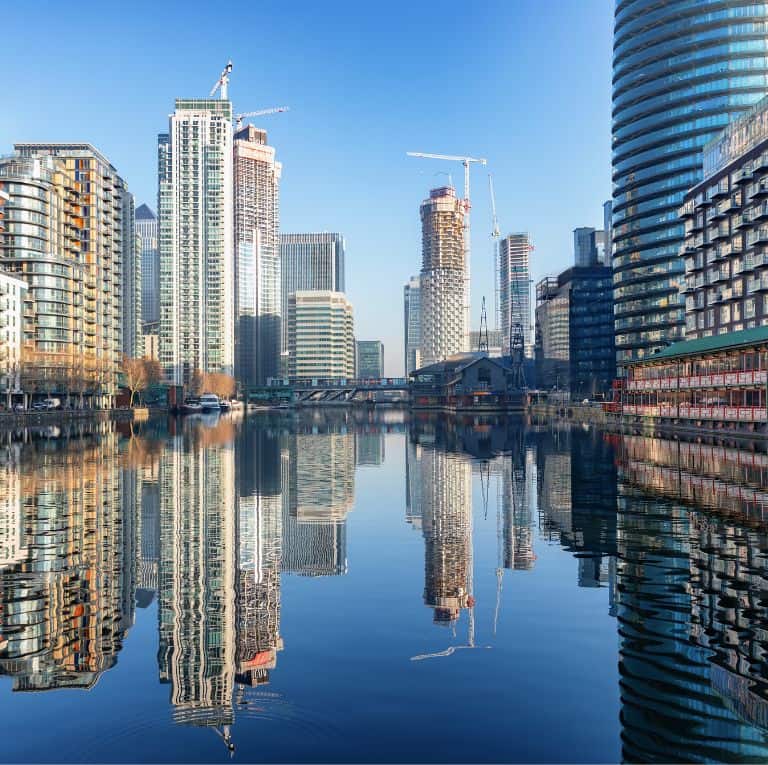 Economic
Growth
23% of all UK businesses are based in the capital. In fact, London's economy is often considered to be the backbone of the whole country.
Since the global health crisis, London has been the country's fastest growing economy, showing remarkable resilience and demonstrating a speedy recovery. While many other parts of the UK have still not returned to their pre-pandemic levels, London's GVA accounts for almost one quarter of the UK's entire economic output and is currently1% above pre-COVID levels.
The latest figures show this region is much more productive than the rest of the country, with GVA growing by a staggering 4.5% in 2022. These strong figures are just one of the reasons why London is now the top destination for US companies looking to expand into Europe. With this expansion comes a major boost in jobs and opportunities.
Population
Growth
Between the 2011 and 2021 censuses, London's population grew by 626,000, or 8%.
Today, more than 8 million people live in the capital, representing around 15% of the entire UK population. Tower Hamlets and Barking and Dagenham demonstrated the highest growth rates, increasing their populations by 22% and 18% respectively. This makes the city a lucrative, stable, and attractive destination for buy-to-let property investors.
One of the reasons why London's population is growing so rapidly is the rapid rise in job opportunities across the city. It's predicted that employment will rise from 6 million in 2021 to almost 7 million by 2051. The primary driver of these opportunities is expected to be the professional services sector, which is showing strong signs of recovery and significant growth. This is good news for property investors as more jobs means more people are needed in the city, creating a new pool of arriving tenants all in need of rental accommodation.
London's population is also growing thanks to a burgeoning student population. It was named the QS Best Student City for 2023, and is home to 18 universities, as well as nearly 50 additional higher education institutions.
Four of the top 50 universities in the world are located here, attracting students from the UK, and across the globe.
For property investors, it's important to note that as many as 370,000 people living in the city are enrolled at a London university. However, there are just 97,000 purpose-built student accommodation beds available. The growing and urgent demand for affordable student accommodation is one of the main forces behind the projected 17.1% 5 year property rental growth.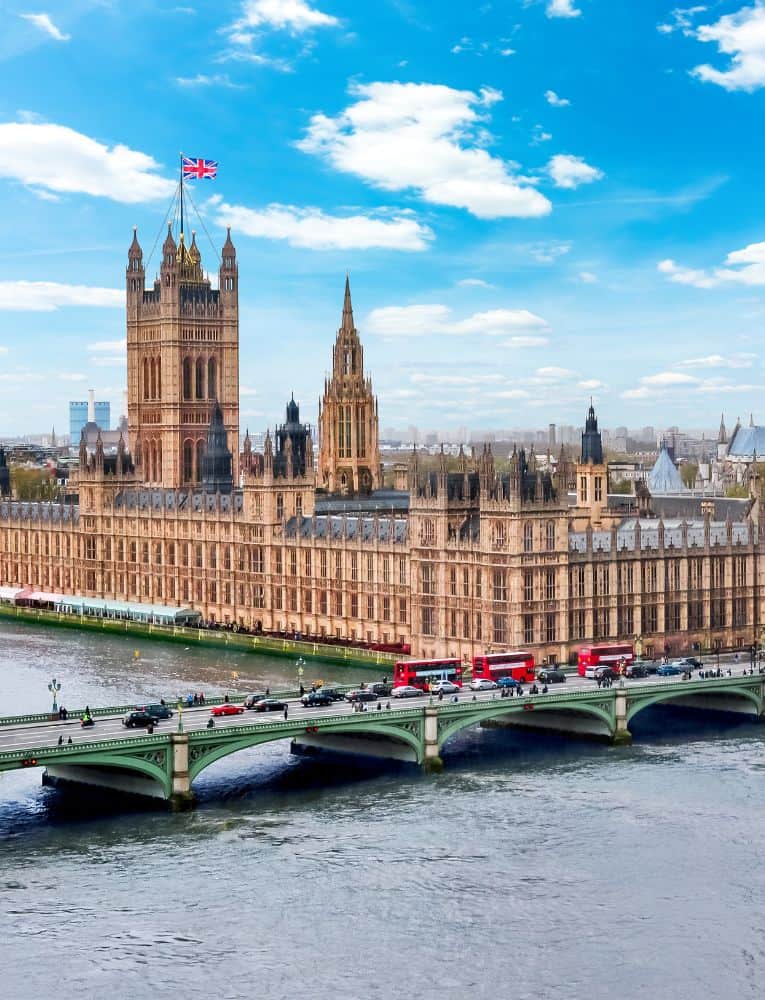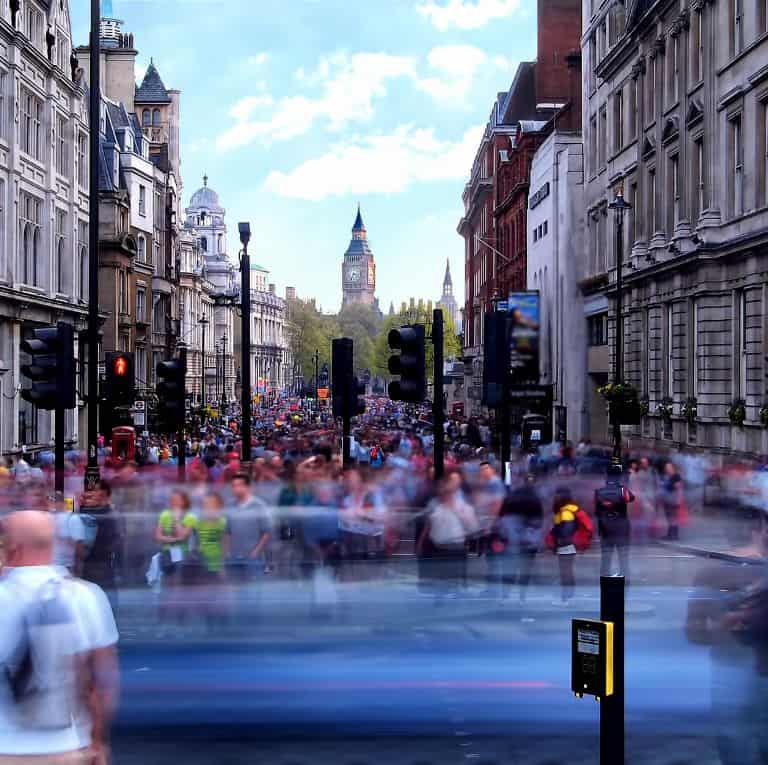 Tourism
Growth
Tourism has recovered admirably since the COVID-19 pandemic, and now stands at around 90% of pre-crisis levels. London is the most frequently searched for destination for American travellers in 2022, and the city welcomes more than 20 million visitors each year. Approximately 1.3 million of those visitors stay overnight, or longer – so short term stays are another potential source of revenue for buy-to-let investors.
80% of visitors say that they come to London for the culture, and that's reflected in the list of most visited attractions. The Bank of England Museum, Museum of London, St Paul's Cathedral, Tower of London, City of London Police Museum, and the Guildhall Art Gallery all top the list of London's most in-demand attractions. And that's not including the West End theatres, royal residences, and more.
Fortunately, London is excellently connected, making getting into the city simple. There are six major airports, including Heathrow, Gatwick, and City. London is also well connected to other major UK hubs, with direct trains to Liverpool, Manchester, Sheffield and Birmingham. The launch of the superfast HS2 line is expected to make London even easier to access from these regional cities, bringing new opportunities, visitors and residents.
Investing in London property
With a booming population, increasing investment and influx of students and young professionals, demand for rental properties in London is rising. Reports suggest that the average rental costs now stands at £3,431 per month, making it 223% higher than the national average. For this and many other reasons, London is a highly attractive and lucrative prospect for buy-to-let property investors keen to grow their portfolio.
Hottest Properties in
London