Discover

Birmingham
Birmingham is one of the country's most diverse destinations, with more than 180 different nationalities calling the city home. It features world renowned museums, beautiful historic buildings standing shoulder to shoulder with modern architecture, spacious sporting venues, and some of the top performing universities in Britain.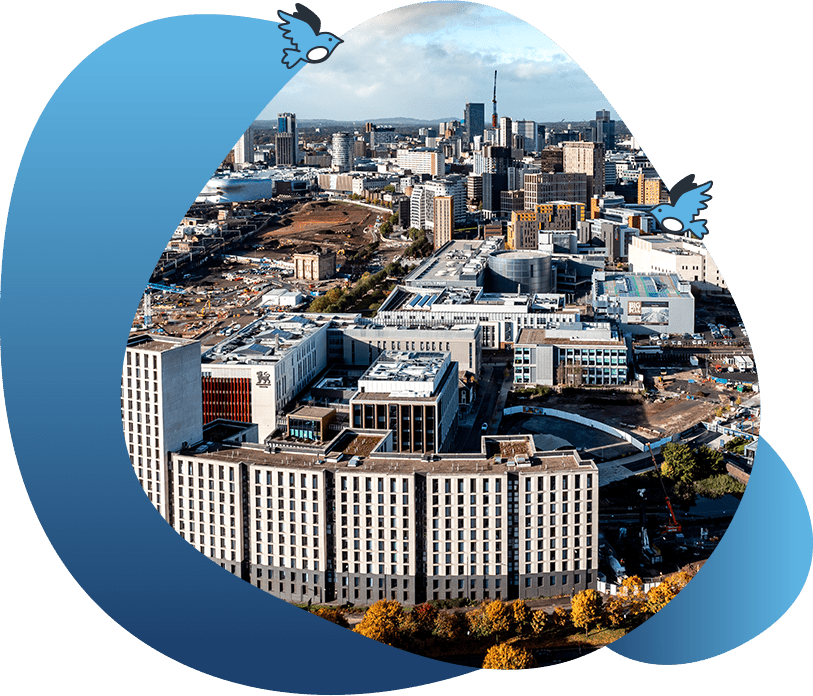 Birmingham:

A City Guide for Buy-to-Let Investors

Birmingham is on track to have the fastest growing economy in the West Midlands – and one of the fastest growing in the whole of the UK – according to the Centre for Economics and Business Research. It's continually ranked as one of the quickest growing cities in the country, particularly when compared to other regional areas. This makes it a highly attractive proposition for buy-to-let investors.

Birmingham enjoyed a significant boom in 2022, hosting the Commonwealth Games which helped to highlight the city's rich history, vibrant culture, and potential for the future. Today, it's becoming a hub of innovation, development, education, and opportunity. This thriving metropolis is a hugely attractive place to live, work, learn, play, and invest.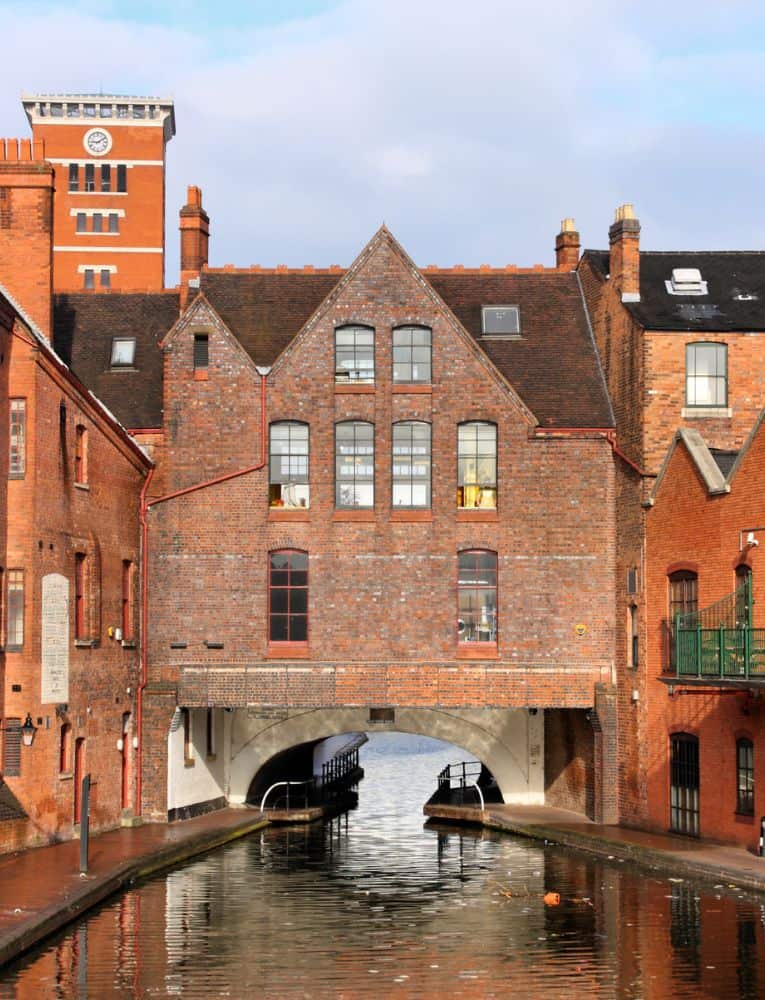 An Introduction to
Birmingham
Birmingham is one of the country's most diverse destinations, with more than 180 different nationalities calling the city home. It features world renowned museums, beautiful historic buildings standing shoulder to shoulder with modern architecture, spacious sporting venues, and some of the top performing universities in Britain.
Birmingham is additionally shaping up to be the 'next London' in terms of the business landscape. Over the years, a number of organisations in the capital have announced plans to relocate to the West Midlands city, with the bank Goldman Sachs being one of the latest to choose Birmingham as its new hub. This shift has been accelerated by the 'work from home' revolution, which is allowing many to retain their top talent while paying lower property rates by moving away from London.
Birmingham's growing reputation as one of the best places to live and work, coupled with a sharp increase in employment opportunities, is drawing more and more people to the city. With increasing demand for housing, Savills estimates that property prices in Birmingham will rise by around 10% over the next five years, making now the perfect time for buy-to-let investors to grow their portfolio with Birmingham property.
"Birmingham is forecast to see both the highest sales price and rental growth of any UK city over the next five years"
Why Invest in
Birmingham
It's predicted that property rental costs in Birmingham will grow by 15.9% over the next five years, driven by a wide range of influencing factors. These include: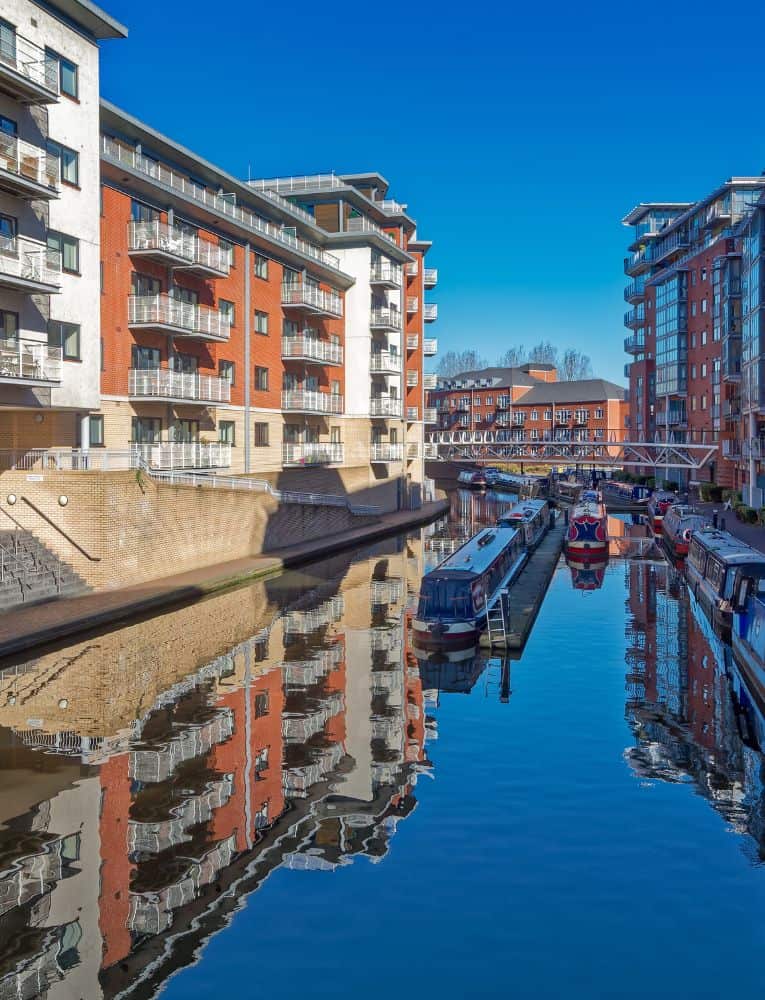 Economic
Growth
Birmingham has the second highest number of start-ups in the country, just behind London. The city also has one of the highest one-year business survival rates, with 92% of start-ups still trading after 12 months.
Together, these businesses – which include the likes of Jaguar and MG Rover – helped to contribute £52.6 billion to the UK economy in 2020, accounting for over 3% of the national total. This grew to around £56 billion just two years later.
The good news for those investing in property in Birmingham is that this abundance of wealth and opportunity is only set to grow – with the latest UK Powerhouse report suggesting the West Midlands city's economy will leap by £1 billion in 2023. For landlords, this translates to more businesses, more professionals arriving in the area and a greater pool of affluent tenants.
While Birmingham is known for its diverse business landscape, the 'one to watch' right now is the technology sector, with recent Government reports highlighting the city as a top digital performer. Between 2019 – 2023, the number of tech-related jobs in Birmingham increased by 55%, and the West Midlands technology sector is expected to generate more than £2.7 billion each year from 2025 onwards.
Population
Growth
The Greater Birmingham region is home to almost 2,300,000 people, and just over half of them live within the city of Birmingham. Birmingham is known for being the 'youngest' city in the UK – and possibly even in Europe – with 40% of residents being 25 years of age or younger.
One of the main reasons for this is the huge number of educational establishments within the region. From the centre of Birmingham, young people can access 400 schools, 15 universities, and 3 colleges within an hour's drive.
The number of students in Birmingham grew by a whopping 10% between 2019 – 2021, and there are now reported to be almost 80,000 studying at Birmingham's five main universities: Aston University, Birmingham City University, Newman University, the University of Birmingham, and University College Birmingham. It's estimated that 6000 extra beds will be needed by 2026 to accommodate the growing number of students. However, there has been a 45% reduction in demand for halls of residence, with many students preferring to live in independent accommodation in the city. This is great news for Birmingham's buy-to-let property investors with an eye to growing their portfolio.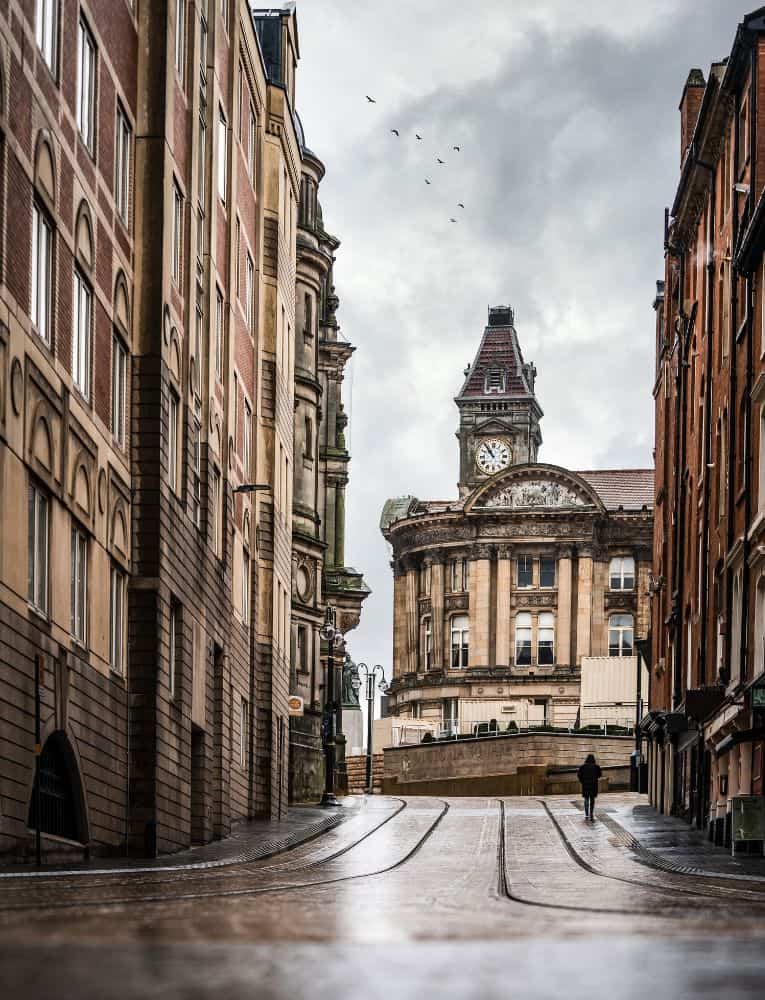 Tourism
Growth
Located in the centre of England, Birmingham is naturally very well connected to other parts of the UK, by road, rail, and air. The direct trains to London – either from Birmingham Moor Street to Marylebone or from Birmingham New Street to London Euston – take just two hours. This is expected to be reduced to 52 minutes with the introduction of the HS2 line which will directly connect these two major cities.
Birmingham is also home to Birmingham Airport, which serves nearly 13 million passengers every year. This figure is expected to grow, with plans in place to expand the airport's north terminal by close to 40% to accommodate even more travellers.
Today, Birmingham is the third most visited UK city, with only London and Manchester seeing more visitors. 40 million people every year visit Birmingham, which includes an estimated 205,000 overnight stays. The city is known for its museums, botanical gardens, canals, and country manors… and there's also the opportunity to uncover the history of the real Peaky Blinders. In just a single year, between 2016-2017, the number of family-friendly attractions and galleries in Birmingham grew by 3.4%.
Investing in Birmingham property
While more and more people are choosing to live, work, and study in Birmingham, the number of new homes being built in the city is declining, resulting in rising demand for housing. The city presents a fantastic opportunity for buy-to-let investors, especially considering the lower cost of housing when compared to London and other locations in the south. The income ratio for a property in Birmingham is just 7.1, compared to the national average of 8.9, making buy-to-let properties remarkably affordable and attractive for investors wanting to increase the size of their portfolio.
With more businesses heading to the city, Birmingham's GVA is expected to grow at an annual rate of 1.4% to 2040, making it one of the most thriving cities in the UK today, and presenting a unique opportunity for buy-to-let property investors in the West Midlands.
Hottest Properties in
Birmingham