Discover

Sheffield
As the UK's 4th largest city, Sheffield is renowned as a hub for technology, health, wellbeing and, of course, manufacturing. Together, these industries lay the foundations for solid and predictable economic growth, making this Yorkshire hotspot a top choice for buy-to-let property investors.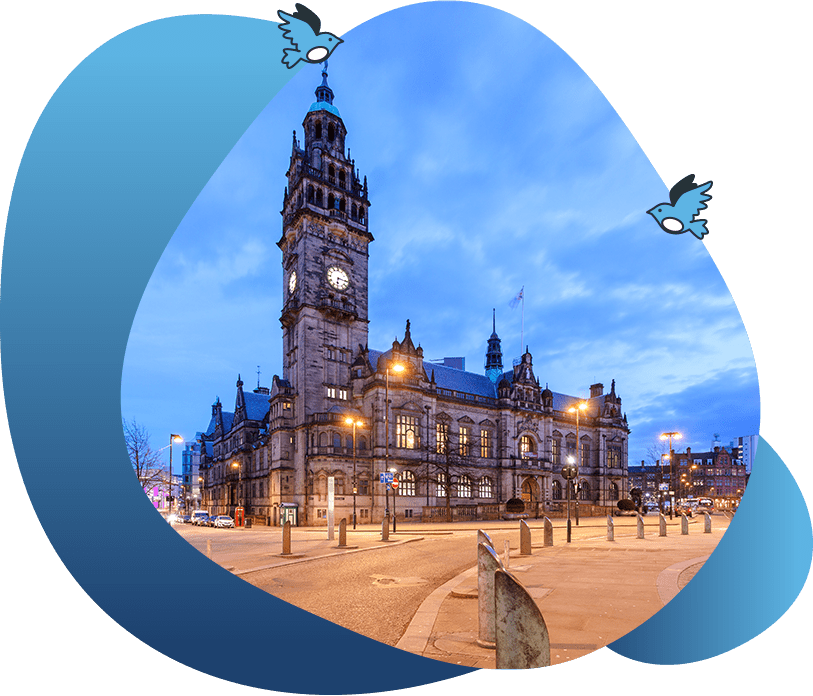 Sheffield:

A City Guide for Buy-to-Let Investors

The combined strengths of Sheffield mean that an increasing number of workers, students, and commercial investors are being drawn to the city to live, work and study. This influx of new arrivals, investment and commerce is fuelling rapid growth. In fact, The Centre for Economics and Business Research predicts that Sheffield's economy will grow at a faster rate than any other Yorkshire city. There's never been a more exciting or lucrative time to invest in buy-to-let property in Sheffield.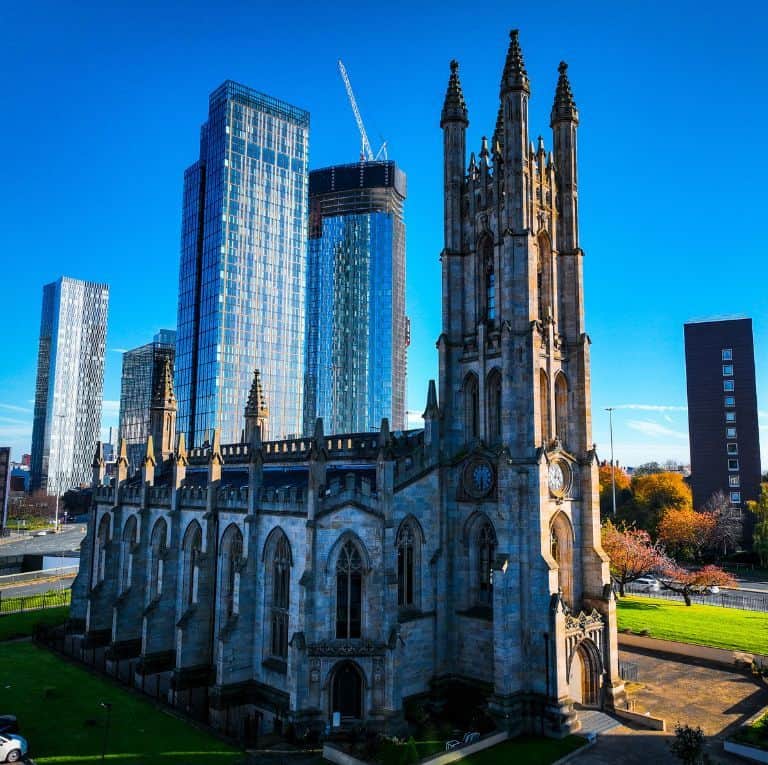 An Introduction to
Sheffield
Standing at the foothills of the Pennines, this south Yorkshire destination is the only UK city to be located within a national park. Around one third of Sheffield lies within the Peak District, making it a stunning place to live, with spectacular views and scenery in abundance.
While Sheffield is perhaps most famous for its role in the industrial revolution, there's much more to the 'Steel City' than meets the eye. And it's the combined strength of these underlying values that mean the 5-year property price growth projection now stands at 28.2%, while 5-year rental property growth is expected to reach 17.9%.
"Sheffield's economy is remarkably strong. It contributes around £13 billion every year to the UK economy."
Why Invest in
Sheffield
Here are just some of the reasons why savvy investors are choosing to grow their portfolios by purchasing properties in Sheffield and the south Yorkshire region: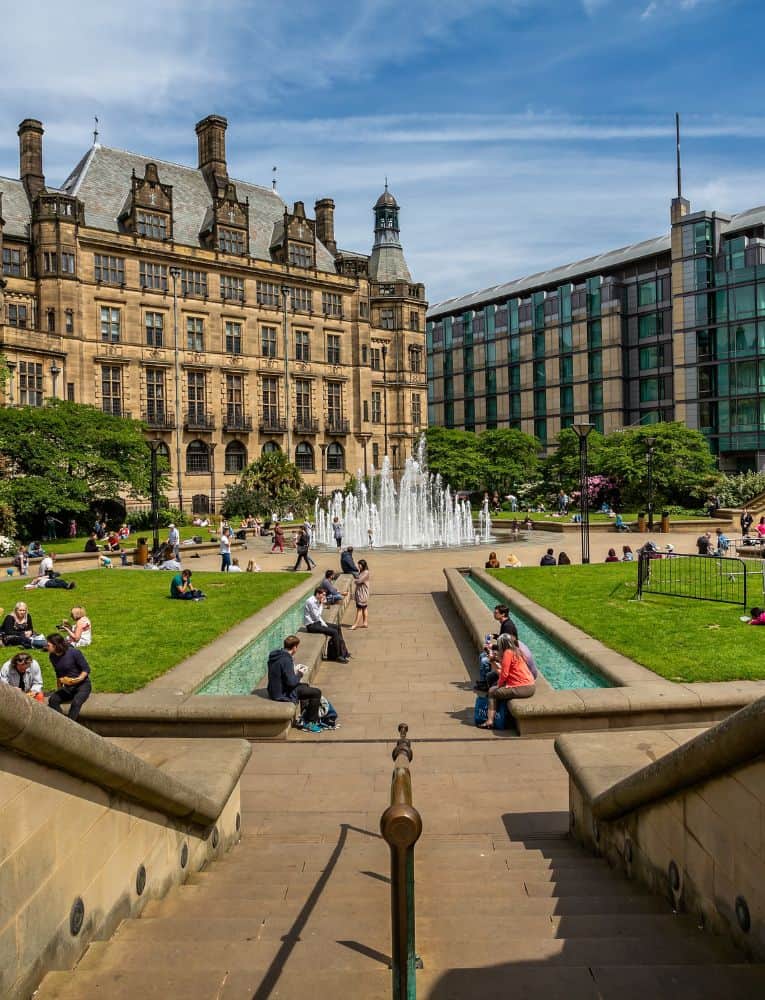 Economic
Growth
Sheffield's economy is remarkably strong. It contributes around £13 billion every year to the UK economy.
The city is renowned for its business longevity rates, which are amongst some of the highest in the country, giving stability to the economy and the local population. The average 5-year survival rate is higher here than in many other northern and southern powerhouses. It easily beats the seven core destinations of Birmingham, Bristol, Leeds, Liverpool, Manchester, Newcastle, and Nottingham for start-up success.
Unemployment in Sheffield is also low at around 6%. This is the third lowest unemployment rate of all of the English core cities. One reason for this low rate of unemployment is the speed with which new jobs are being created. Between 2015-2020, employment grew by 2%. With ambitious plans to carve out a new green economy, the long-term employment outlook is favourable. Sheffield is on track to create 8,000 jobs in the green sector by 2030, rising to over 13,000 by 2050. These roles are expected to be found within the alternative fuels, low carbon heat, and energy efficiency industries.
For buy-to-let investors, more specialist jobs in emerging sectors means a wider pool of potential tenants and the opportunity to secure long-term leases.
Population
Growth
Between the 2011 census and the 2021 census, Sheffield's population grew by 0.7%, to 556,500 residents. This growth is understood to have been driven by three factors: more job opportunities, the rising wellbeing trend, and an increasing recognition of Sheffield as one of the UK's premier hubs for higher education.
In terms of opportunities, more than 80,000 unique job postings were published for roles in Sheffield between 2021-2022, attracting more skilled workers to the area. For buy-to-let investors, this influx of talent represents an abundance of demand for rental property.
A
Desirable Place

to Live

When it comes to quality of life, Sheffield is up there with the best of them, further fuelling population growth. At a time when many people are prioritising their mental health and wellbeing, demand for property in Sheffield is growing as both individuals and families seek attractive places to live. 61% of the city is classified as green space, and with 4.5 million trees within the city limits, it boasts more trees per person than any other European city.

There are no less than 15 Green Flag spaces in Sheffield. It additionally holds 20% of all Green Flag accolades awarded across the Yorkshire and Humber region. Sheffield continually ranks highly on the Thriving Cities Index, particularly in the environment category.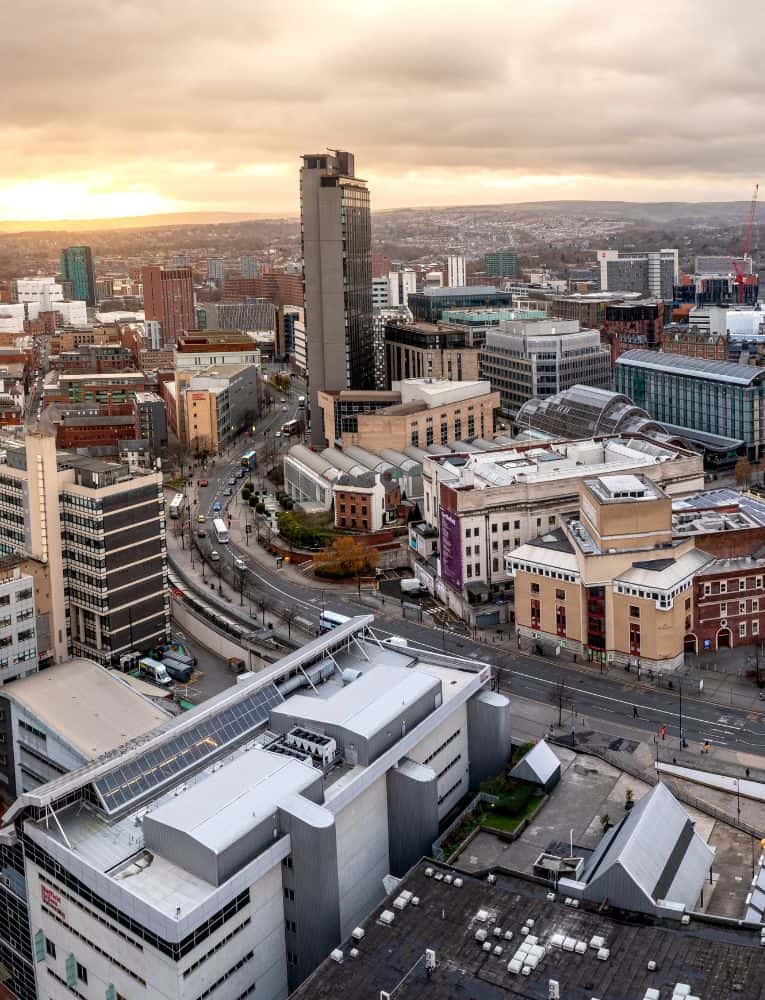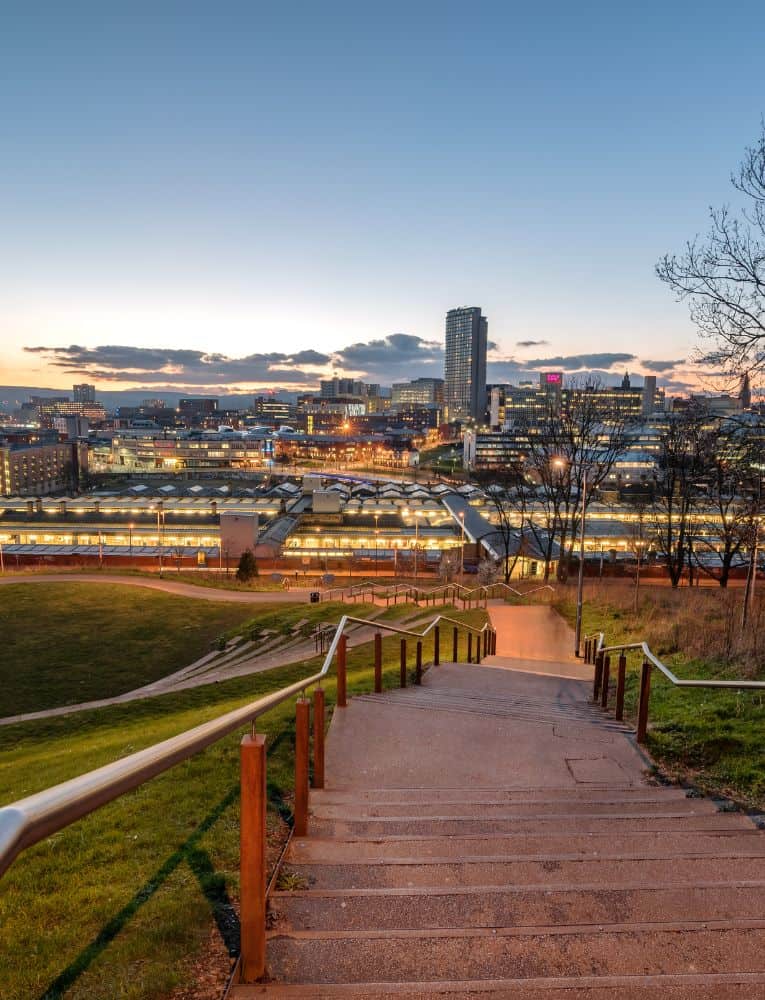 A Thriving
Student Community
Sheffield has a huge student population thanks to its two universities.
Sheffield Hallam University is one of the biggest in the UK, with more than 30,000 students.
The University of Sheffield is of a similar size and ranks as one of the top 50 global universities by Times Higher Education. It's the 96th best in the world according to the QS World University Rankings 2023.
The University of Sheffield is known as one of the most diverse in the UK, with 41% of its student base being made up of international students. This means that fewer Sheffield students live with parents, instead opting for university accommodation, or private student rental properties.
Tourism
Growth
Sheffield is often considered to be the UK's most underrated tourist destination, but that appears to be changing. TimeOut magazine called it one of the top 10 best city breaks in Europe in 2022, and visitors now spend £1.2 billion each year in the city.
An estimated 17.2 million people visit Sheffield annually. They arrive to see the botanical gardens, Millennium Gallery, and Kelham Island amongst other attractions. It's also the gateway to the Peak District, attracting nature lovers from across the globe.
Sheffield boasts excellent transport connections to funnel visitors into and out of the region. A direct train to London St Pancras takes just two hours. This is expected to drop to 82 minutes with the launch of the HS2 line. For international visitors, Sheffield is easily accessible from three major UK airports. Leeds Bradford Airport, East Midlands Airport, and Manchester International are all just over an hour away, with connections either by road or rail.
Investing in buy-to-let property in Sheffield therefore also opens doors to the increasingly lucrative short term holiday rental space.
Investing in Sheffield property
From its strong business scene to its growing student population, Sheffield is rapidly emerging as a top choice for property investors.
With more and more regeneration and redevelopment projects on the horizon, and continued recovery in the post-COVID landscape, demand for affordable property is expected to grow substantially over the next few years.