Discover
Doncaster
Doncaster is a historic city and metropolitan borough located in South Yorkshire. Nestled in the heart of England, it has a rich heritage, vibrant culture, and offers a diverse range of experiences for both residents and visitors.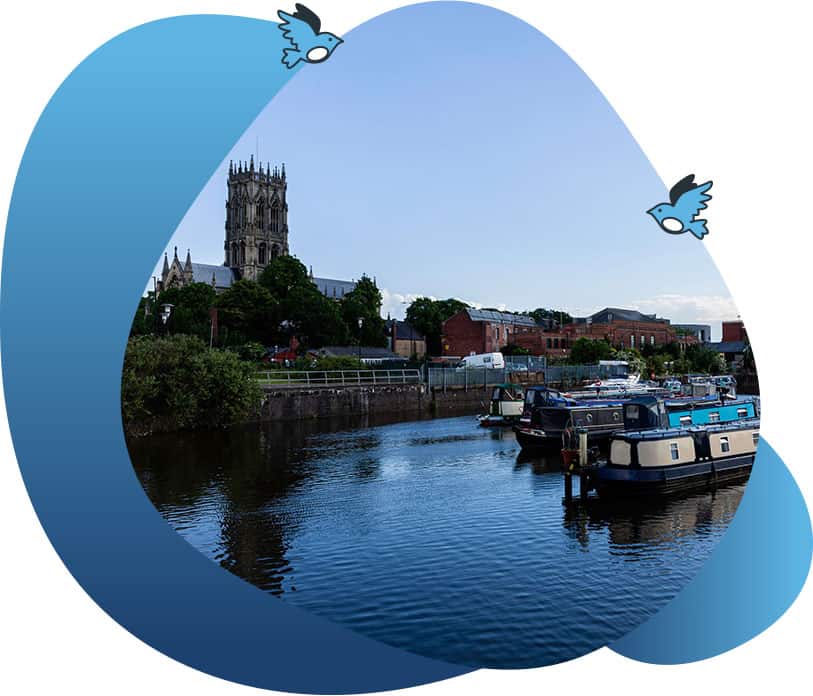 Doncaster:

A City Guide for Buy-To-Let Investors

Doncaster presents a promising landscape for buy-to-let investors with a thriving rental market driven by several key factors. The city's proximity to major cities like Sheffield and Leeds, coupled with excellent transport links, positions it as an attractive choice for commuters who seek rental housing.

Doncaster's growing economy, featuring logistics, manufacturing, and aerospace sectors, brings in a diverse workforce that often chooses rental accommodations. Furthermore, the presence of local universities and educational institutions ensures a steady demand for student housing. This strong and diverse rental demand, alongside affordable property prices, can offer property investors a stable income stream with the potential for rental growth and favourable returns on investment. This is why Doncaster was named one of Europe's best places to invest in 2022.
An Introduction to
Doncaster
Doncaster is the second largest settlement in South Yorkshire after Sheffield. It offers a blend of rich heritage, vibrant culture, and modern amenities. With a history dating back to Roman times and a strategic location, it has evolved into a diverse and dynamic city. Doncaster boasts affordability in its property market, strong rental demand, and promising rental yields, making it an attractive destination for property investors. The city's diverse tenant base, excellent transport links, ongoing regeneration projects, stable economy, and quality of life further enhance its appeal, making it an excellent place to live, work, and invest.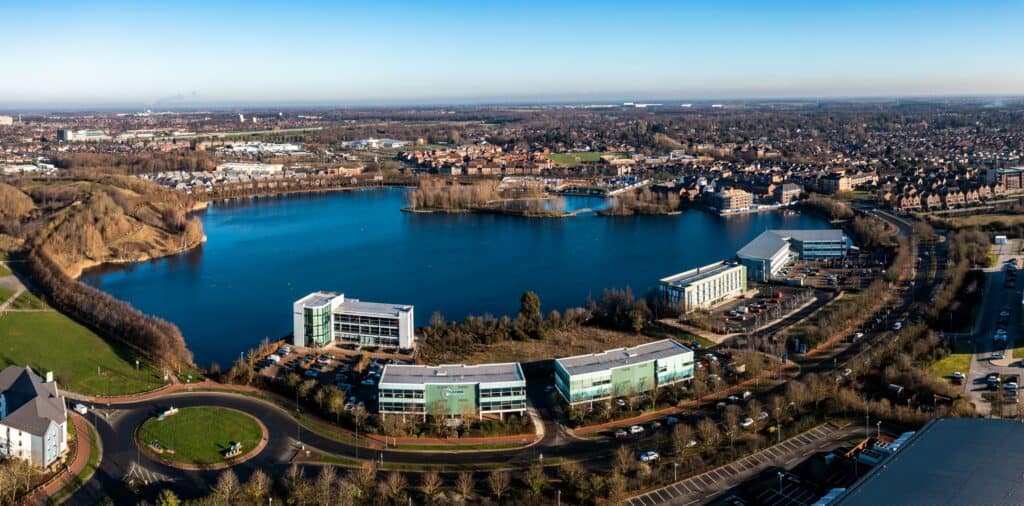 "Doncaster was named one of Europe's best places to invest in 2022"
Why Invest in Buy-To-Let Property For Sale in
Doncaster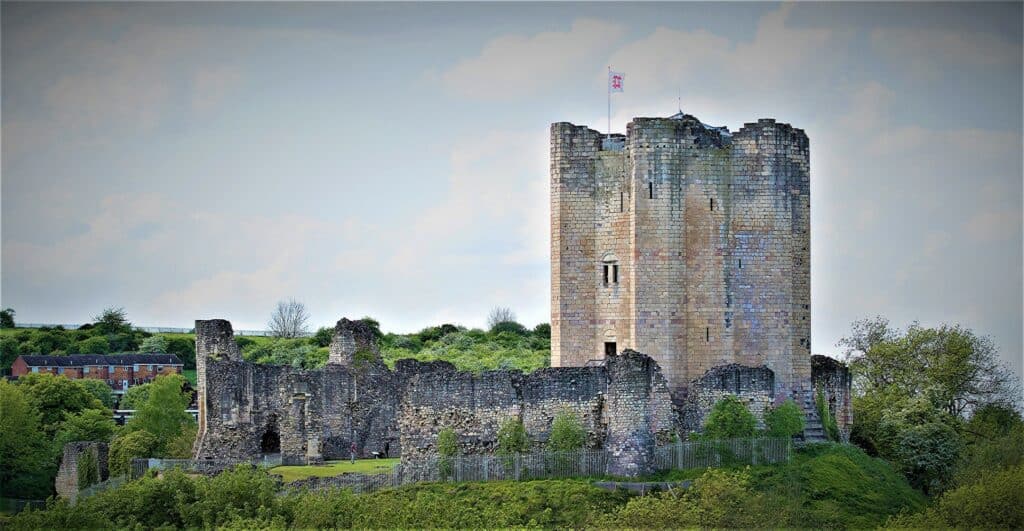 History
Doncaster has a long and storied history, dating back to Roman times when it was known as "Danum." It played a significant role as a trading and transportation hub during the Roman occupation. Over the centuries, it evolved into a significant market town, celebrated for its weekly markets and renowned horse fair, which continues as the Doncaster St. Leger Festival. In the 19th century, Doncaster became an industrial hub, particularly in coal mining and railway engineering.
The city's rich heritage is still evident today in its historic landmarks, including Doncaster Minster, and its status as the host of the prestigious St. Leger Stakes horse race. While adapting to economic changes in the 20th century, Doncaster has diversified its economy and undergone regeneration projects, combining its historical charm with modern amenities, making it an attractive destination for residents and property investors alike.
Transportation and
Connections
Transportation in Doncaster is well-developed, with various options for getting around the city and connecting to other major cities and regions in the UK. Doncaster is a major railway hub with excellent rail connections. The Doncaster railway station is a key transportation hub on the East Coast Main Line, providing frequent services to destinations like London King's Cross, Leeds, Sheffield, York, and Edinburgh. Doncaster is also well-connected by road, with the M18 motorway passing nearby. The M18 connects to the M1 motorway, providing access to the national motorway network and nearby cities such as Sheffield, Leeds, and York. For Air travel, Doncaster Sheffield Airport, also known as 'Robin Hood Airport', is located nearby and offers both domestic and international flights.
For inside the city centre, Doncaster has a comprehensive bus network. Various bus companies operate in the region, offering convenient transportation options for local commuters. Doncaster's city centre is also pedestrian-friendly, with well-maintained pavements and pedestrian zones. Many of the city's attractions, shops, and amenities are within walking distance of each other. Doncaster also benefits from a park and ride that allow visitors to leave their cars on the outskirts of town and take public transport into the centre, reducing traffic.
Overall, Doncaster offers a diverse range of transportation options, making it convenient for residents and visitors to travel within the city and to nearby cities and regions. The city's strategic location as a transportation hub further enhances its accessibility and connectivity.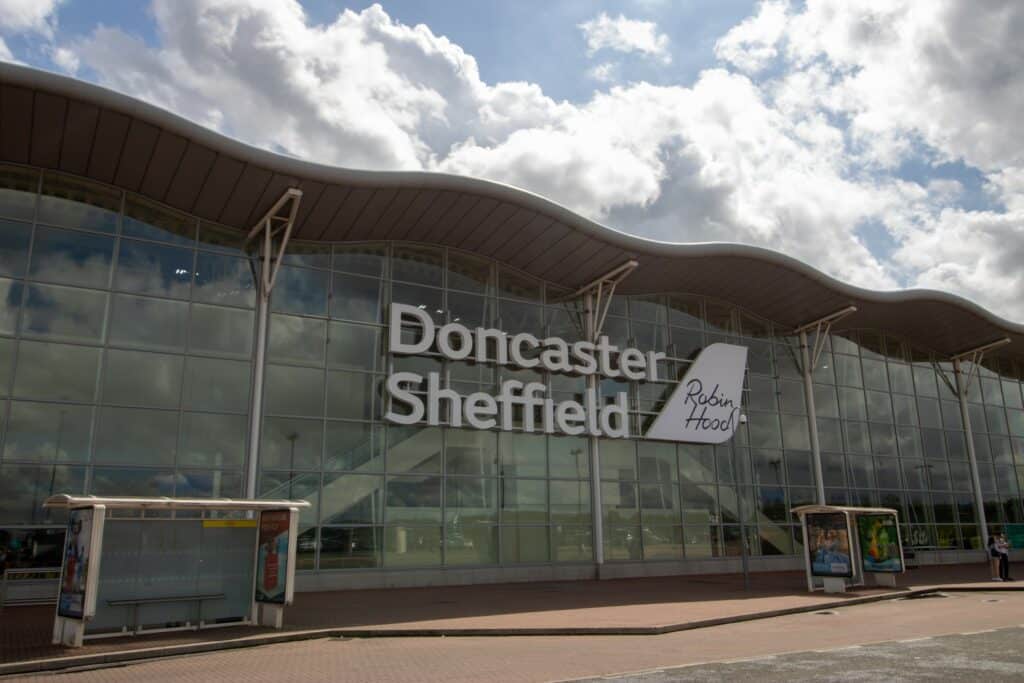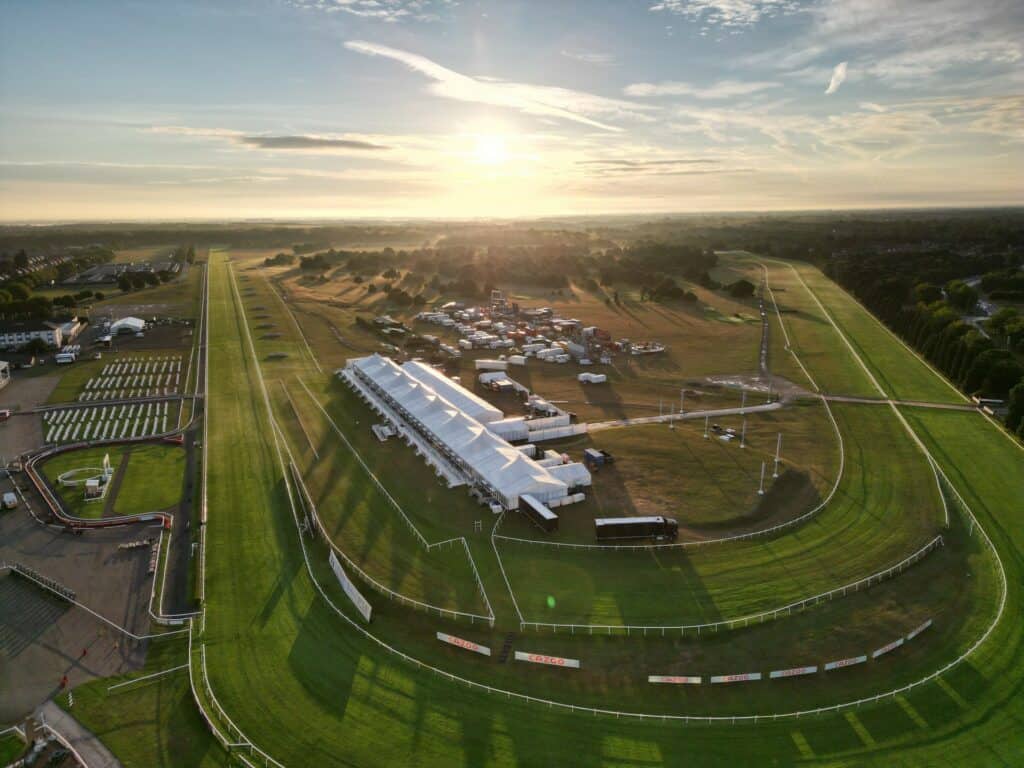 Culture and
Attractions
Doncaster boasts a rich cultural heritage and a variety of attractions that cater to residents and visitors alike. The city centre is home to Doncaster Minster, a stunning medieval church, and the Mansion House, an elegant 18th-century municipal building. For art enthusiasts, Doncaster Museum and Art Gallery showcases an impressive collection of art and historical artefacts. The city's vibrant cultural scene includes the Cast Theatre, where live performances and events are held year-round.
Doncaster is also renowned for its sporting traditions, particularly horse racing, with the historic Doncaster Racecourse hosting the prestigious St. Leger Stakes. For those seeking green spaces and relaxation, Town Moor is one of the largest urban parks in England. Additionally, the annual Doncaster St. Leger Festival and various other events celebrate the city's cultural diversity and historical significance. With its blend of history, arts, sports, and green spaces, Doncaster offers a culturally rich and engaging experience for all.
Rental and
Affordable Housing
Doncaster is renowned for its affordability in both the housing and rental markets, positioning it as an attractive destination for a diverse range of residents and investors. The city's property prices are notably lower than those in major UK cities. The average house price in the last twelve months is £170,000, compared to £286,000 in the UK overall. This makes investing in Doncaster an accessible option for first-time homebuyers and property investors seeking cost-effective opportunities. This affordability extends to the rental market, offering tenants a range of affordable housing options. The housing market in Doncaster offers a variety of property types, from historic townhouses to modern developments.
Doncaster's rental market is characterised by its diversity, catering to students, professionals, and families. The presence of local universities and colleges contributes to a consistent demand for student accommodation, creating investment opportunities in this niche. Property investors often find the city's combination of lower property prices and strong rental demand to be appealing, with the potential for stable rental income and potential capital appreciation.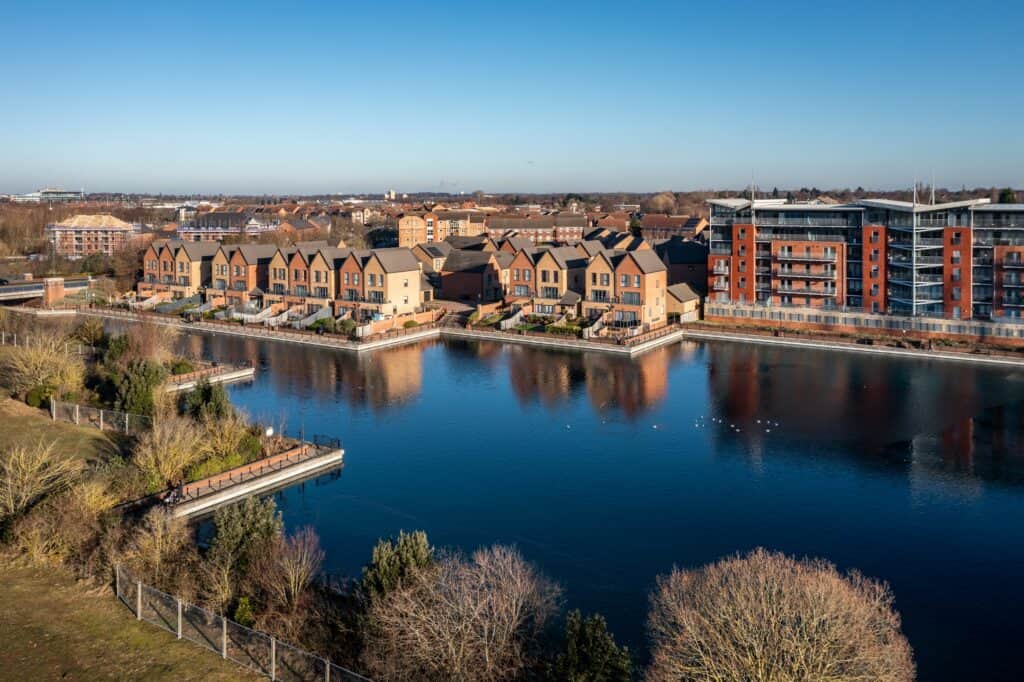 Investing in Doncaster's
Buy-To-Let Properties
Investing in buy-to-let property in Doncaster presents a compelling opportunity due to several key factors. First and foremost, the city offers affordability in its property market, making it an accessible entry point for investors looking to expand their real estate portfolio. Doncaster also enjoys strong rental demand, driven by its strategic location, proximity to major cities like Sheffield and Leeds, and the presence of educational institutions that ensure a consistent flow of students seeking accommodation. The combination of lower property prices and robust rental demand often results in healthy rental yields, providing investors with a reliable stream of rental income.
Moreover, Doncaster's diverse tenant base, comprising professionals, families, and students, reduces the risk associated with relying on a single demographic. The city's excellent transport links, including the East Coast Main Line railway and the M18 motorway, enhance its appeal, making it convenient for tenants and increasing rental demand. Ongoing regeneration projects in Doncaster are improving infrastructure, amenities, and overall living standards, which can potentially lead to property appreciation over time. The stable local economy and high quality of life further bolster the investment potential, making Doncaster an attractive option for those seeking to diversify their investment portfolio and capitalise on the city's promising real estate market.