Discover

Durham
The beautiful city of Durham is steeped in history, there is a strong rental market, primarily driven by the presence of Durham University. The city attracts a large student population, creating demand for rental properties. Additionally, Durham's position as a cultural and historical destination also draws tourists and professionals seeking short and long-term accommodation.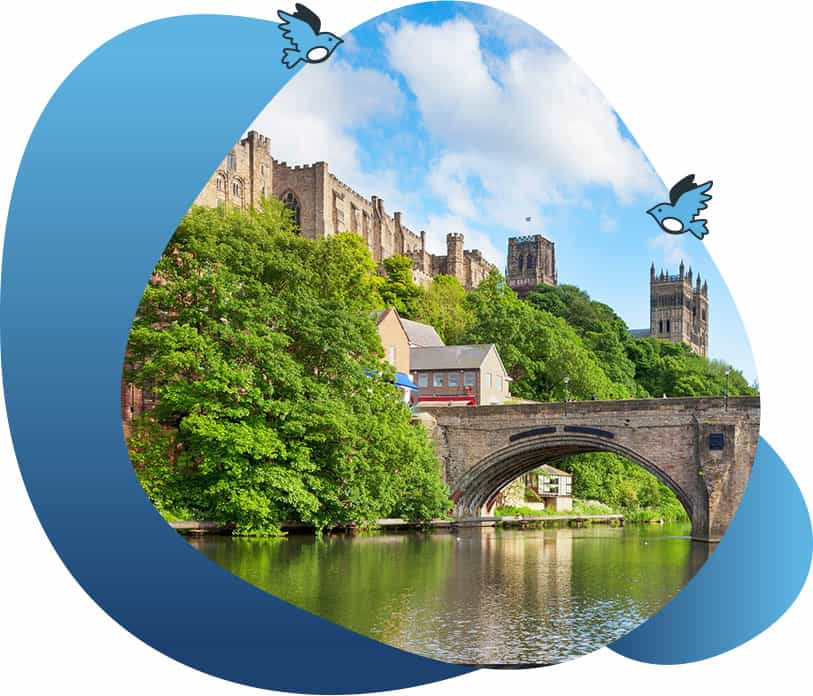 Durham:

A City Guide for Buy-To-Let Investors

Durham has undertaken various regeneration initiatives to revitalise and enhance different areas within the city. These regeneration projects reflect Durham's commitment to creating sustainable and attractive spaces for residents, businesses, and visitors. They aim to enhance the city's appeal, encourage investment, and contribute to the overall economic and social well-being of Durham.

Different areas in Durham offer varying investment opportunities. The city centre, particularly around the university and the historic core, may be suitable for student accommodation or short-term rentals. Other neighbourhoods near amenities, transport links, and local attractions may be attractive for both students and professionals. Social housing investment is a popular choice for investors in Durham with high yields and guaranteed rental via government backed schemes.
An Introduction to
Durham
Durham is a ceremonial City in North East England. Currently Durham has an estimated population of 530,000 with plenty of local amenities and large business parks, providing a strong tenant demand.
Durham has a rich history that dates back to the 11th century. The city is renowned for its iconic Durham Cathedral and Durham Castle, which together form a UNESCO World Heritage Site. The cathedral is one of the finest examples of Norman architecture, and the castle, originally built as a defensive structure, now houses Durham University's residential college.
Both Durham Castle and Durham Cathedral are open to visitors, allowing them to explore the stunning architecture and learn about the city's history. The cathedral's magnificent nave and breathtaking stained glass windows are particularly noteworthy.
The city is situated on the banks of the River Wear, which flows through Durham's picturesque landscape. Durham is famous for its stunning bridges, including the Prebends Bridge, Framwellgate Bridge, and Elvet Bridge, all of which provide beautiful views of the river and surrounding scenery.
The city hosts various cultural and festive events throughout the year. Notably, the Durham Miners' Gala, also known as the "Big Meeting," is an annual event that celebrates the mining heritage of the region and attracts thousands of visitors.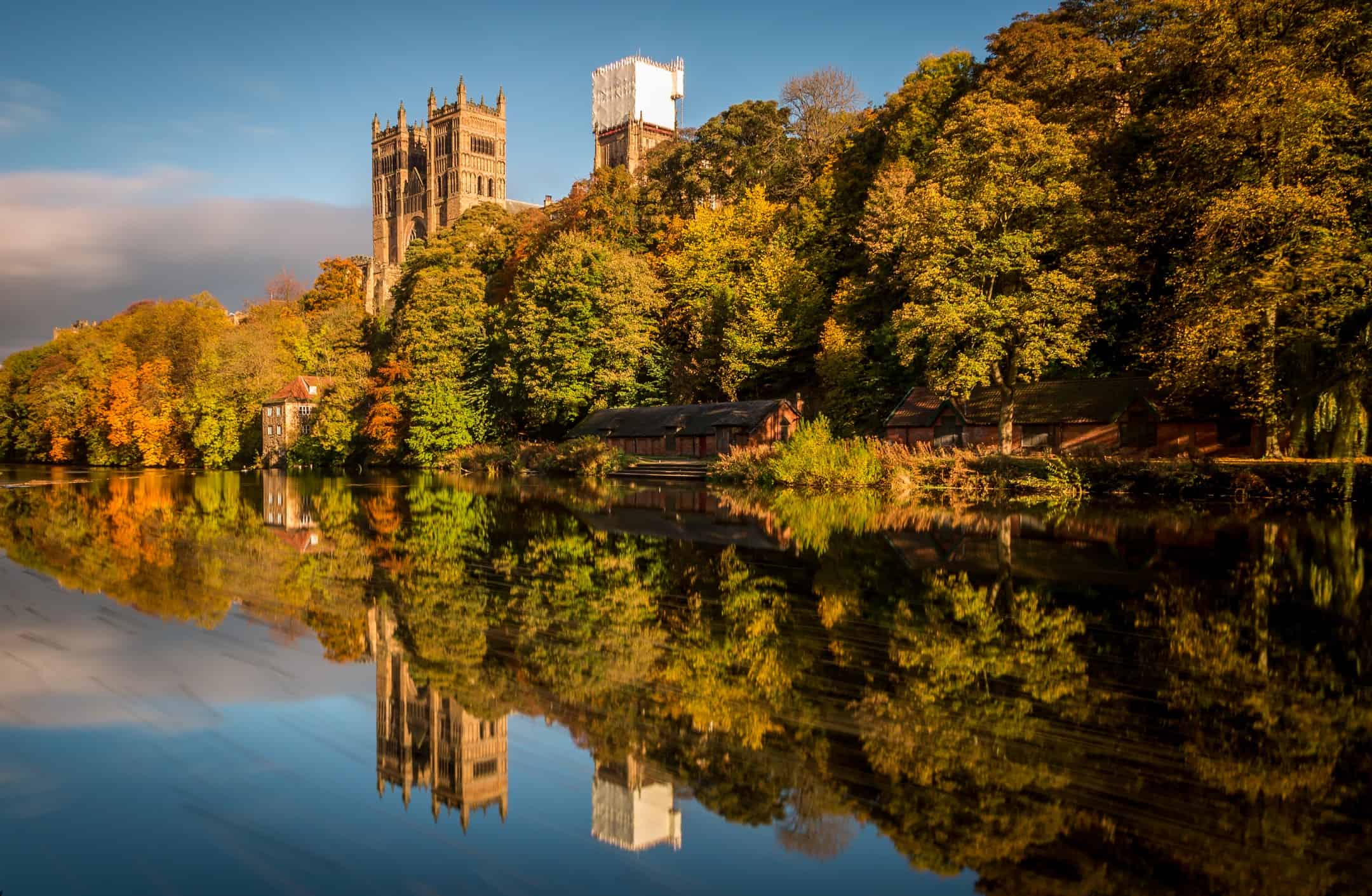 "Social housing investment is a popular choice for investors in Durham with high yields and guaranteed rental via government backed schemes"
Why Invest in Buy-To-Let Property For Sale in
Durham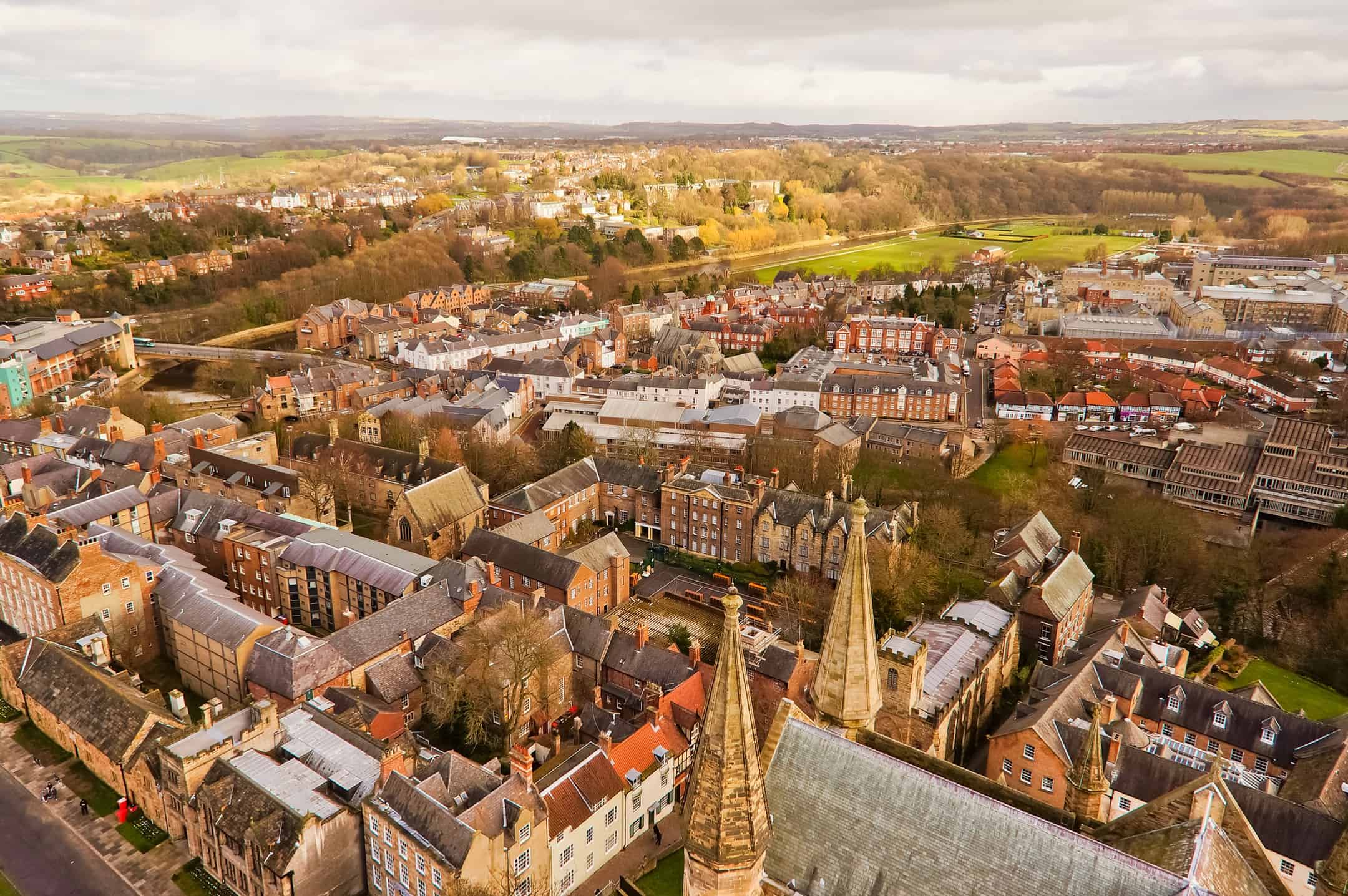 Housing
Demand
Durham's appeal as a desirable place to live, with its rich history, cultural attractions, and natural beauty, has led to an increased demand for residential housing. The city offers a mix of housing options, including apartments, terraced houses, semi-detached houses, and detached houses, catering to various needs and budgets.
Its proximity to larger cities like Newcastle upon Tyne and Sunderland makes it an attractive location for commuters. Many individuals choose to live in Durham while working in these nearby cities, resulting in additional demand for housing in Durham.
Durham generally offers more affordable housing options compared to larger cities in the region. This affordability can make it an appealing choice for investors. The average price of a terraced property is £145,732, a semi detached property is £179,484 and a detached property is £289,793. This affordability makes it an attractive destination for buy to let investment as families, students and individuals are all looking to find affordable rental options.
Transport
Durham has a well-developed bus network operated by several companies, including Arriva, Go North East, and Scarlet Band. Buses serve various routes within the city and connect Durham to neighbouring towns and villages. The bus station in Durham City Centre is a major hub for bus services.
Durham is served by its main railway station, Durham Station, located near the city centre. The station provides regular train services connecting Durham to major cities, including Newcastle upon Tyne, London, Edinburgh, Manchester, and Birmingham. The East Coast Main Line serves the station, offering direct connections to various destinations.
The park and ride service, allows visitors and commuters to park their vehicles on the outskirts of the city and take a bus into the city centre. Park and ride sites are situated at strategic locations, such as Belmont and Sniperley, providing a convenient alternative to driving directly into the city.Durham promotes cycling as an eco-friendly and healthy mode of transportation. The city has designated cycling routes and lanes, and there are bicycle racks available throughout the city for secure bike parking. Cycling is a popular choice for short journeys and for accessing areas with limited vehicle access, a popular choice with students.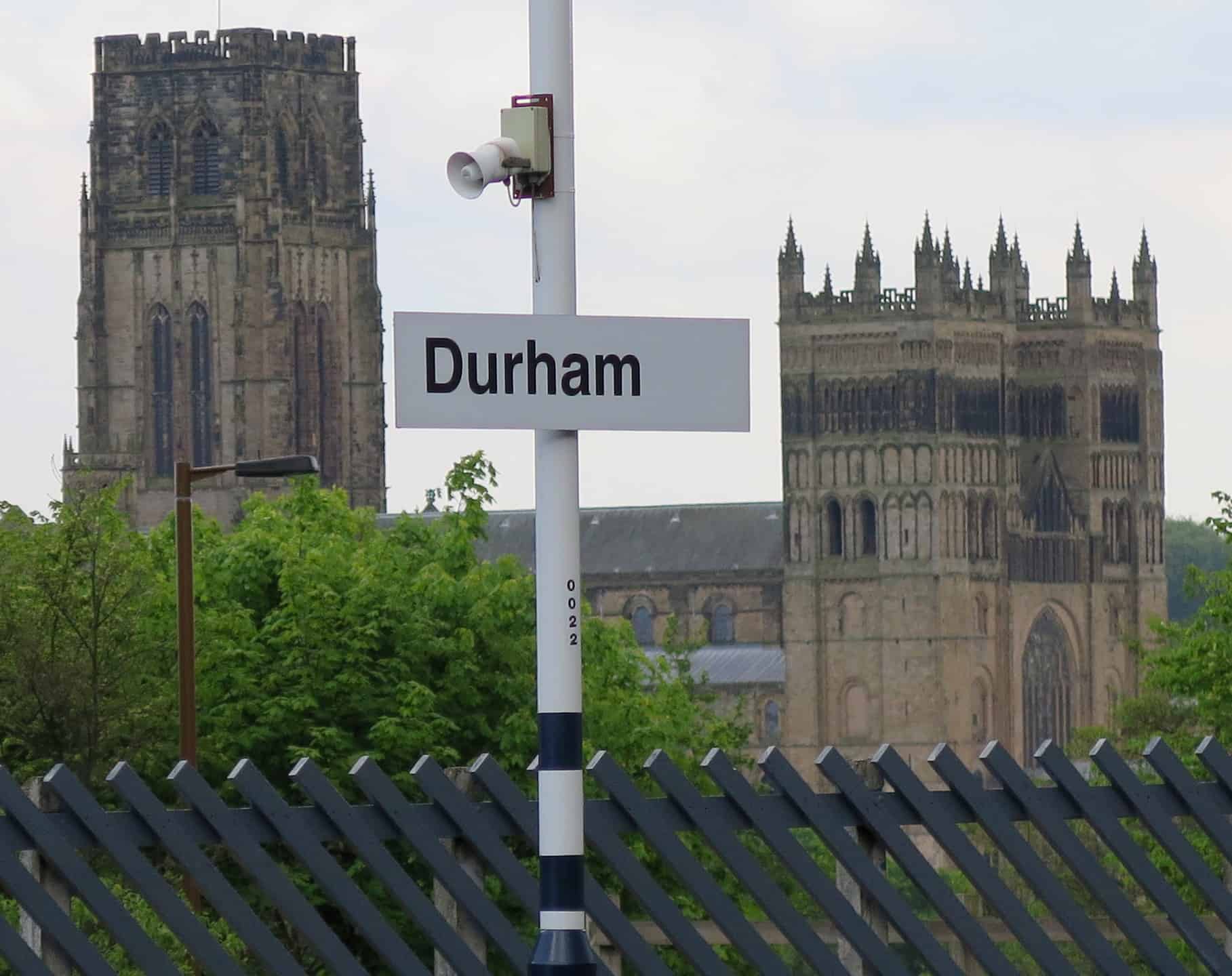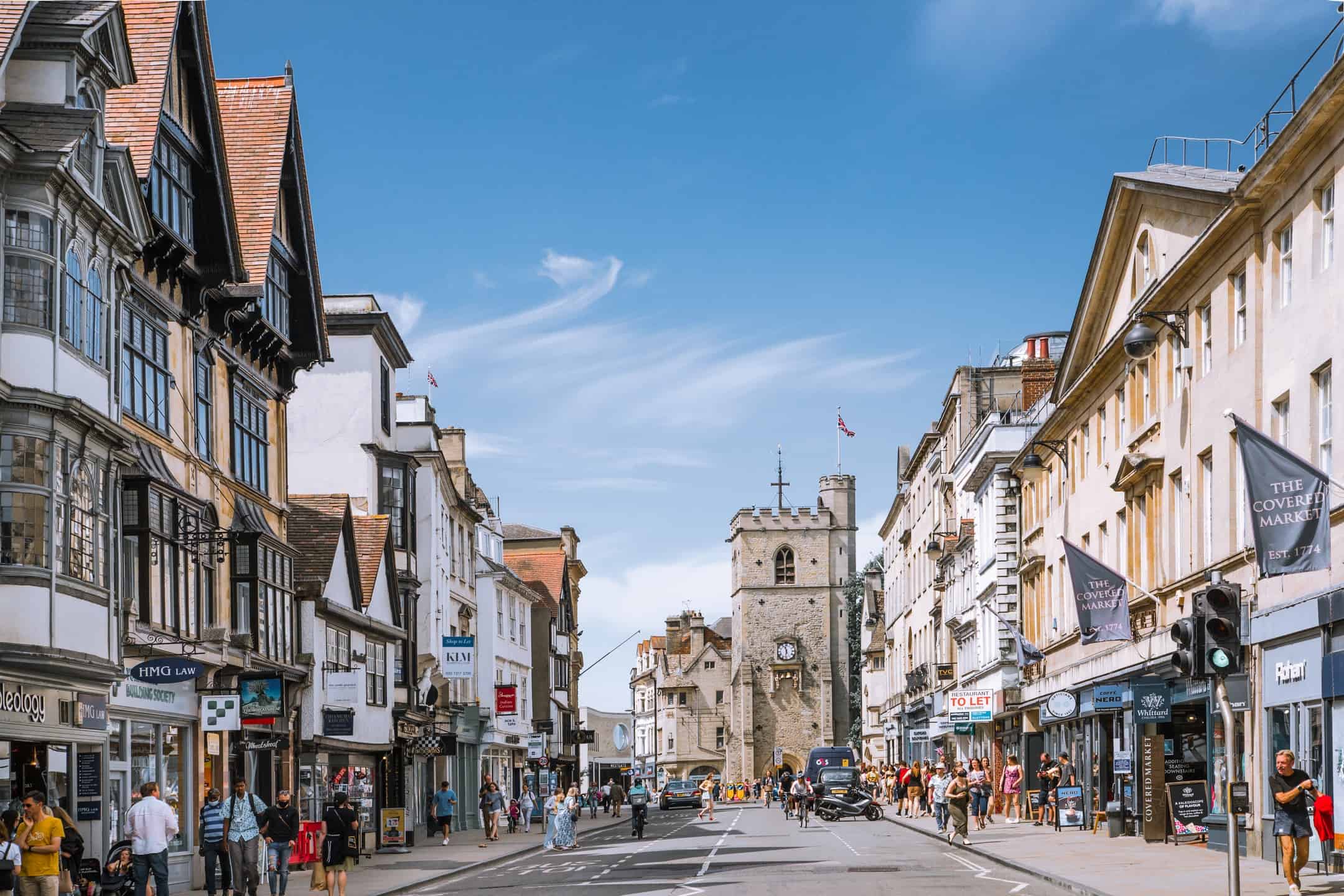 Student
Population
Durham University attracts students from both the UK and around the world, offering a wide range of undergraduate and postgraduate programs across various disciplines. The university's colleges and campuses are spread throughout the city, contributing to the vibrant student atmosphere in Durham. The university is home to approximately 22,130 students.
The student population significantly impacts the local economy and the city's social and cultural scene. It influences the demand for accommodation, stimulates retail and entertainment sectors, and contributes to the diverse community within the city.
The university is one of the oldest universities in the UK, founded in 1832. It has a strong reputation for academic excellence and is consistently ranked among the top universities in the country and the world. The university's reputation is particularly strong in areas such as humanities, social sciences, science, and engineering.
Durham University operates on a collegiate system, where students are members of a college within the university. The university consists of 16 colleges, each with its own distinctive character and facilities. The collegiate system fosters a sense of community, provides pastoral support, and offers a wide range of social and extracurricular opportunities.
Here there is a rich and diverse student life experience. There are numerous student societies, sports clubs, and extracurricular activities available, catering to a wide range of interests. The Durham Student Union (DSU) supports student representation and organises events and initiatives throughout the year. Durham University's commitment to academic excellence, research, and student experience has contributed to its esteemed reputation both in the UK and internationally.
Investing in Durham Buy-To-Let Properties
Investing in property in Durham presents several advantages, including the city's rich historical heritage, world-renowned university, it's picturesque landscapes and its ongoing economic development and investment in infrastructure. The city's proximity to other major cities like Newcastle and its excellent transport links further enhance its investment potential.
All of this makes Durham an enticing choice for property investors. The demand for rental properties in Durham in high and rental yields competitve. There is also the opportunity of investing in social housing with guarenteed incomes, the perfect choice for those looking for a hands off investment with high returns.
Hottest Properties in
Durham
Sorry, we currently have no available developments in Durham