Discover

Middlesbrough
Middlesbrough has undergone significant regeneration efforts in recent years to revitalise the town and improve its economic, social, and cultural aspects. The regeneration initiatives have aimed to attract investment, create job opportunities, enhance infrastructure, and improve the overall quality of life for residents.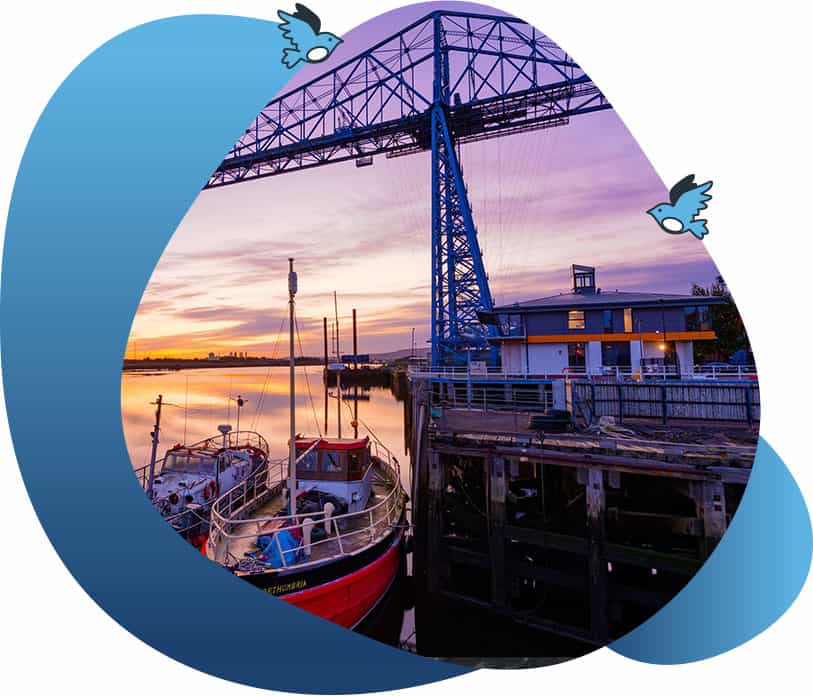 Middlesbrough:

A City Guide for Buy-To-Let Investors

Middlesbrough has transitioned from its historical heavy reliance on the iron and steel industry to diversify its economic base. The town now focuses on various sectors such as advanced manufacturing, digital and creative industries, renewable energy, healthcare, and education.

The Town has undertaken several regeneration projects to improve infrastructure, attract investment, and create employment opportunities. Initiatives like the Middlehaven redevelopment project and the revitalisation of the town centre aim to create attractive spaces for businesses, residents, and visitors.

The local government, along with various stakeholders, continues to prioritise economic growth and investment attraction to create a prosperous and sustainable economy in Middlesbrough. An attractive location for buy-to-let investment.
An Introduction to
Middlesbrough
Middlesbrough is a town located in the northeast of England, in the county of North Yorkshire. It is situated on the southern bank of the River Tees, and has a population of approximately 393,000 people.
Historically, Middlesbrough was a small market town until the 19th century when it experienced significant growth due to the development of the iron and steel industry. The town became a major centre for iron production and later expanded into steelmaking. Middlesbrough played a crucial role in the industrialization of the region and became known as the "Ironopolis."
Middlesbrough is known for landmarks such as the Middlesbrough Transporter Bridge, a symbol of the town, which is a unique bridge that carries cars and pedestrians across the River Tees. The town also has several parks and green spaces, including Albert Park, Stewart Park, and the Riverside Stadium, which is the home ground of Middlesbrough Football Club.
In recent years, Middlesbrough has undergone significant regeneration efforts to improve the town's economy and infrastructure. The local government has focused on attracting investment, improving education and healthcare, and creating employment opportunities.
Middlesbrough is also home to Teesside University, which has a strong reputation for its courses in science, engineering, and digital technology. The town has a diverse population and is known for its friendly and welcoming atmosphere.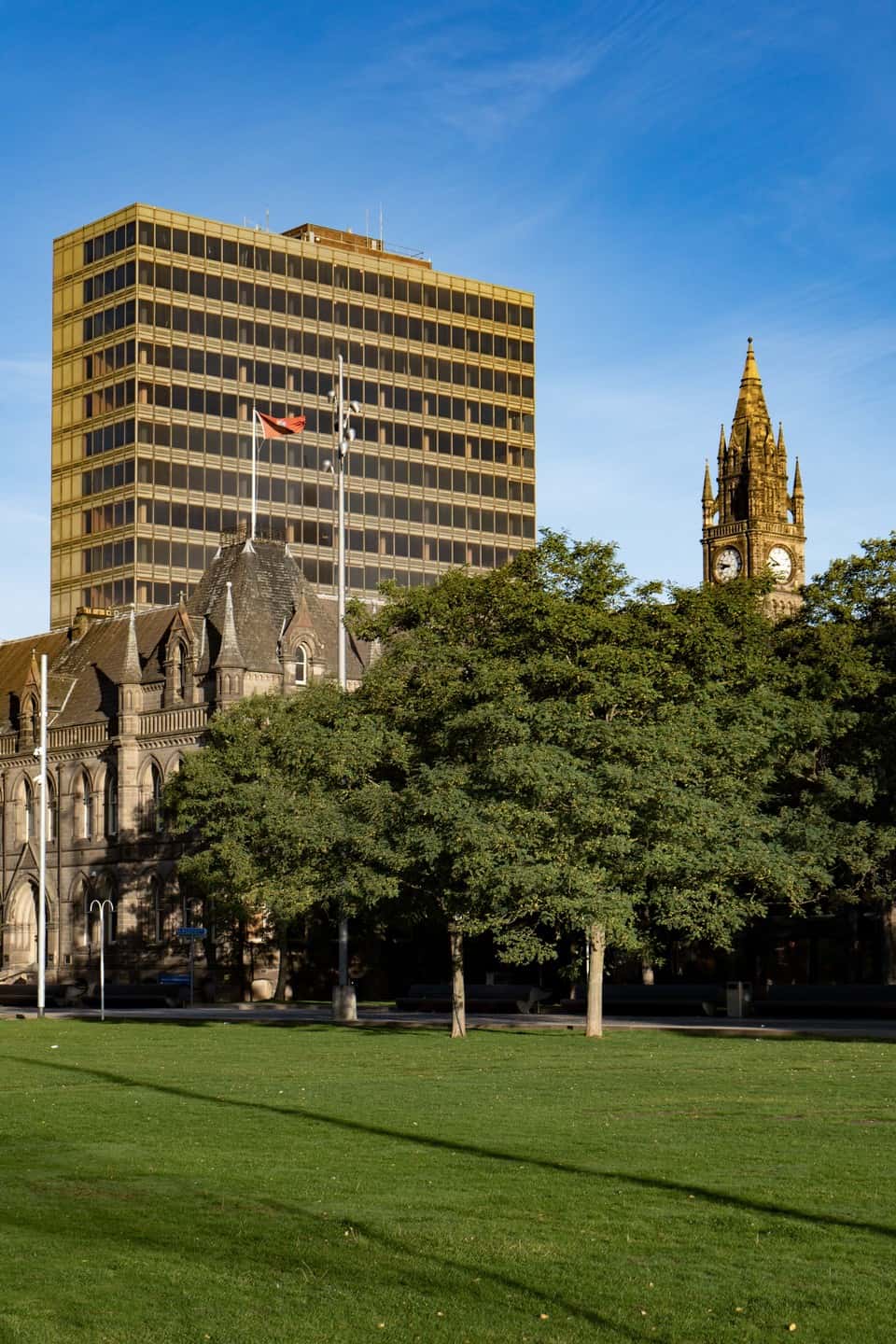 "The local government, along with various stakeholders, continues to prioritise economic growth and investment attraction to create a prosperous and sustainable economy in Middlesbrough"
Why Invest in Buy-To-Let Property For Sale in
Middlesbrough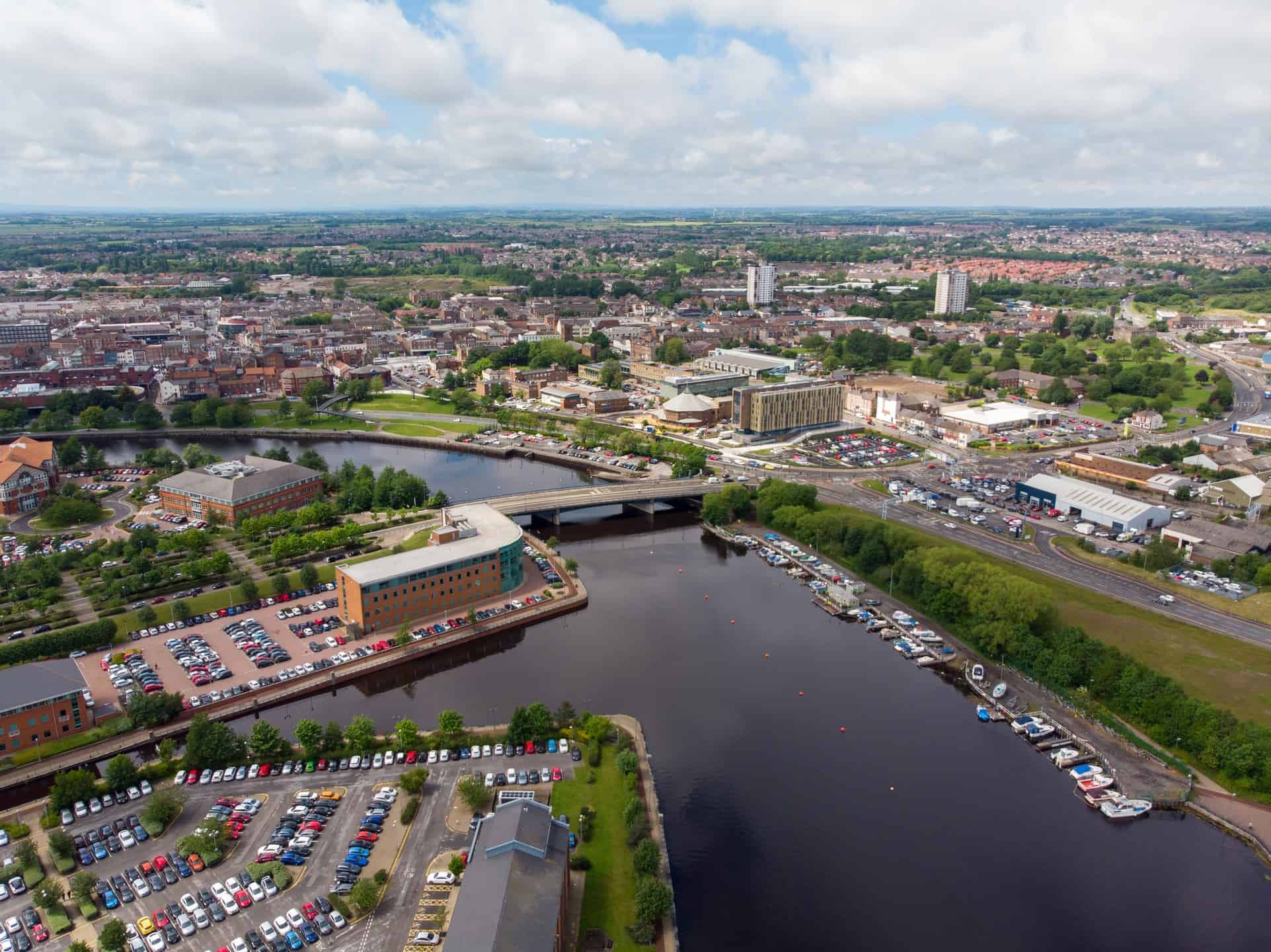 Social
Housing
Housing association properties, also known as social or affordable housing, play a significant role in Middlesbrough's housing landscape. These properties are managed by registered social housing providers (housing associations) and offer affordable rental or homeownership options for individuals and families in need.
Like many other regions in Teesside, Middlesbrough has a very high demand for affordable housing. The growing availability of social housing can help address this need by providing safe, decent, and affordable accommodation for individuals and families with low incomes or specific needs.
By investing in social housing, you contribute to meeting the housing demand and making a positive moral social impact.
These properties in Middlesbrough are allocated based on housing need and eligibility criteria. Factors such as income, household size, and local connection are considered during the allocation process. Individuals and families in need of affordable housing can apply through the local authority's housing register or directly with housing associations.
Housing associations in Middlesbrough are responsible for managing the tenancies of their properties. They provide maintenance and repairs services, as well as support to tenants when needed. This can include assistance with tenancy issues, signposting to relevant services, and support for vulnerable individuals or families.
Middlesbrough has several housing associations operating in the area. Some of the prominent housing associations include Thirteen Group, North Star Housing Group, and Berneslai Homes.
Housing association properties in Middlesbrough provide a vital source of affordable housing, helping to meet the needs of individuals and families who may face challenges in accessing suitable accommodation in the private rental or homeownership market. These properties are an ideal buy-to-let investment as they come with many benefits for the investor including full damage and maintenance cover and free management.
Transport
Transportation in Middlesbrough is well-developed, providing residents and visitors with various options for getting around the town and connecting to other destinations.
The extensive bus network operated by multiple companies, including Arriva North East, Stagecoach, and Go North East. Bus services cover the town and its surrounding areas, offering convenient transportation for both local commuting and regional travel.
The town has a centrally located railway station, known as Middlesbrough Station, which provides connections to major cities across the country. Regular train services operate to destinations such as London, Manchester, Leeds, Newcastle, and Edinburgh. The rail network serves both commuter and long-distance travel needs.
Middlesbrough has good road connections, with major highways passing through or near the town. The A19 and A66 are two key roads that provide access to Middlesbrough and connect it to nearby towns and cities. The A1(M) and A1 roads are also within a reasonable distance, facilitating travel to other parts of the country.
Durham Tees Valley Airport is the closest airport to Middlesbrough, located approximately 9 miles east of the town. The airport provides domestic and international flights, connecting the region to various destinations. Additionally, larger airports like Newcastle International Airport and Leeds Bradford Airport are within a reasonable distance.
Middlesbrough also has plans to enhance its transportation infrastructure further. These plans include improving road networks, expanding cycling infrastructure, and exploring sustainable transport options to reduce congestion and promote greener transportation choices.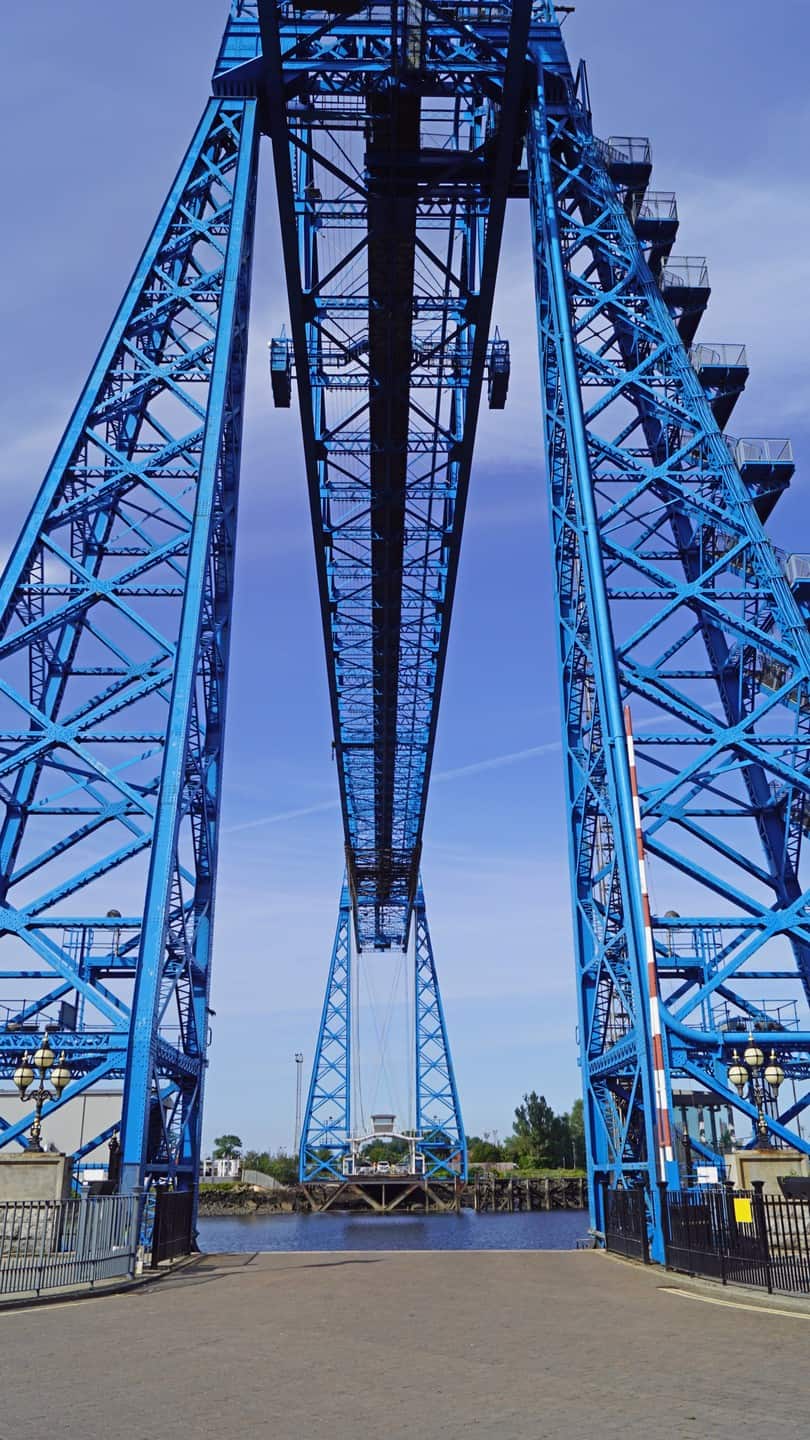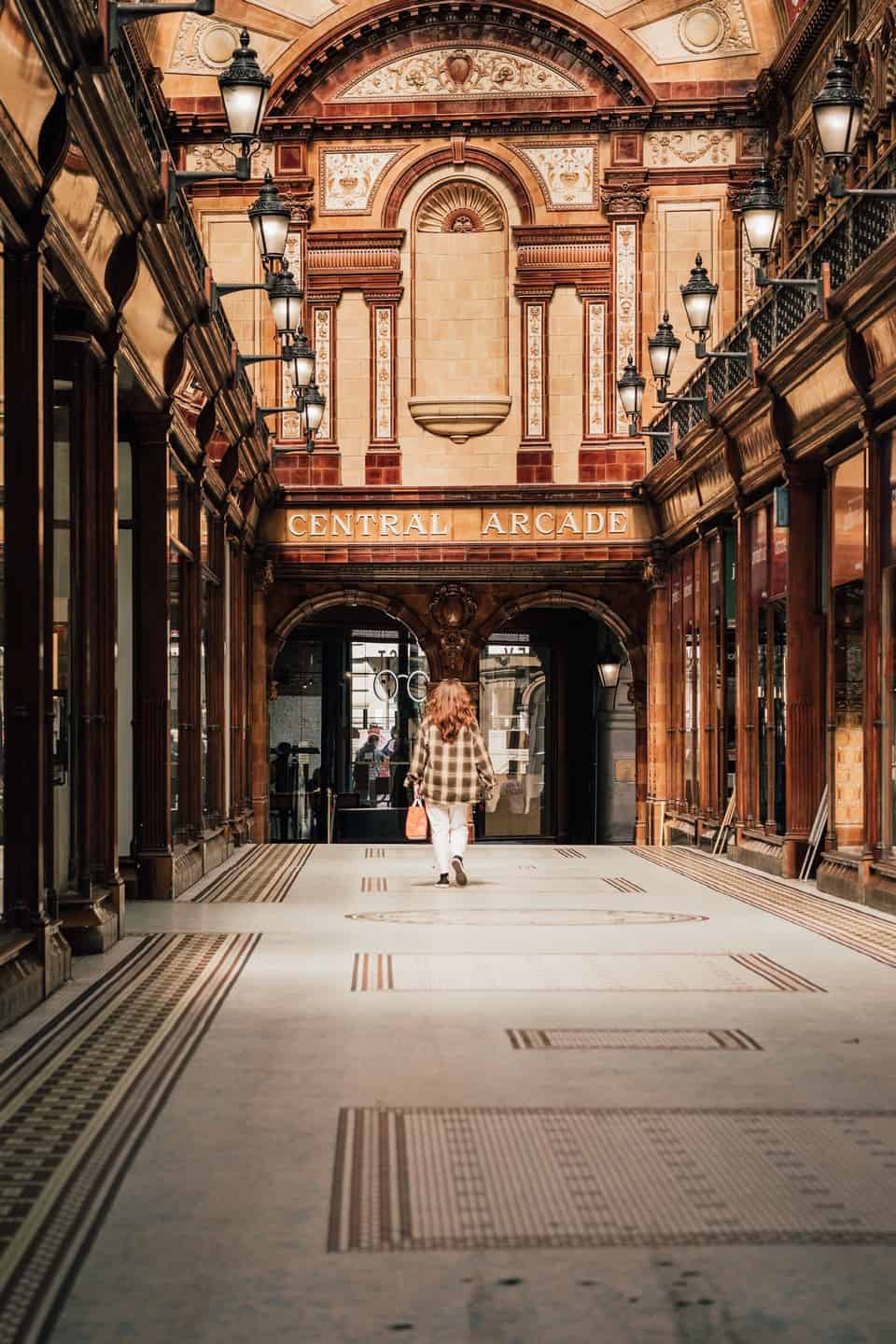 Shopping
Middlesbrough offers a range of shopping options, including bustling high streets, modern shopping centres, and vibrant markets. This creates many job opportunities in the area leading to a higher demand for low cost rental properties.
Hillstreet Shopping Centre is located in the heart of Middlesbrough, the Hillstreet Shopping Centre is a popular indoor shopping destination. It houses a variety of retailers, including high-street fashion brands, electronics stores, beauty salons, and food outlets. The centre also features a multi-storey car park for convenient parking.
The Cleveland Centre is another prominent shopping complex in Middlesbrough. It offers a diverse mix of shops, including well-known retailers, fashion outlets, home stores, and a food court. The centre is centrally located and easily accessible, making it a convenient shopping destination.
Captain Cook Square is a shopping precinct located near Middlesbrough's town centre. It features a range of stores, including fashion, beauty, and homeware retailers, as well as cafes and eateries. The square is named after the famous explorer Captain James Cook, who hailed from the region.
Baker Street is a vibrant pedestrianised shopping area in Middlesbrough, known for its independent retailers, boutiques, and specialty stores. It offers a unique shopping experience with a diverse range of products, including fashion, vintage clothing, art, jewellery, and home goods.
Dundas Indoor Market is a lively market situated in the Dundas Arcade. The market hosts a variety of stalls selling fresh produce, baked goods, clothing, accessories, and more. It's a great place to explore and discover unique items while supporting local businesses.
Middlesbrough has several local high streets with a mix of independent shops, cafes, and restaurants. Linthorpe Road and Newport Road are two notable high streets offering a range of retail options, including fashion, furniture, and specialty stores.
Apart from these shopping destinations, Middlesbrough also hosts regular outdoor markets, events, and seasonal fairs, where you can find a variety of goods, local produce, and crafts.
Investing in Middlesbrough Buy-To-Let Properties
Investing in property in Middlesbrough presents several compelling reasons. Firstly, the city boasts affordable property prices, allowing for potential higher returns on investment. Middlesbrough's strategic location offers excellent connectivity to major cities like Newcastle and Leeds, enhancing its investment potential. The city is witnessing ongoing regeneration initiatives, attracting new businesses and creating a positive economic environment. Middlesbrough is also home to renowned educational institutions, appealing to a large student population, thereby providing a steady rental demand. Furthermore, the thriving rental market offers attractive rental yields, making it an attractive option for property investors seeking income generation and long-term growth potential.
Hottest Properties in
Middlesbrough
Sorry, we currently have no available developments in Middlesbrough