Discover

Brighton
Brighton is a captivating city with a thriving rental market making Brighton property investment the ideal choice for buy-to-let investors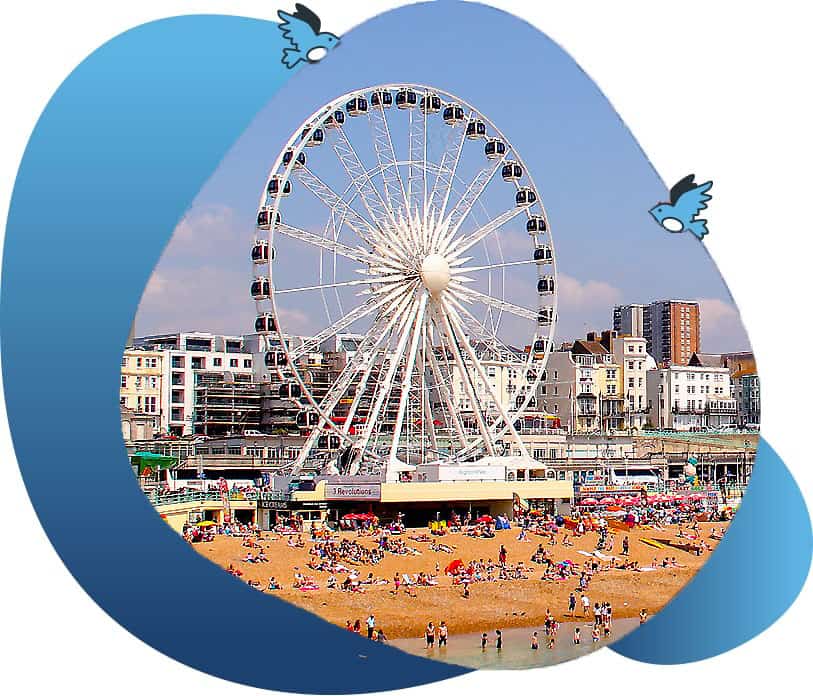 Brighton:

A City Guide for Buy-To-Let Investors

Brighton is a popular city with a thriving rental market. It attracts a diverse population, including students, professionals, and tourists. The presence of several universities and a growing job market contribute to a consistent demand for rental properties. This demand can provide landlords with a steady stream of rental income.

Brighton has a history of strong property price growth. Over the years, property values in the city have shown a steady increase, providing the potential for capital appreciation. Brighton is a relatively small city geographically, with limited space for new construction. This scarcity of supply, coupled with growing demand, can put upward pressure on property prices and contribute to capital appreciation. Investing in a buy-to-let property in an area with a positive growth trajectory can offer the opportunity for long-term capital gains.

Brighton has relatively high rental yields compared to some other parts of the UK. While yields can vary depending on the specific property and location, Brighton's strong rental demand often results in favourable rental yields for buy-to-let investors.
An Introduction to
Brighton
Brighton is a vibrant and captivating city situated on the picturesque south coast of England just 47 miles from London. With its rich history, stunning coastline, and diverse atmosphere, it has become a popular destination for tourists and locals alike. Renowned for its unique charm and cultural offerings, Brighton offers a wealth of attractions and experiences.
Brighton's beautiful pebble beach and bustling promenade attract visitors looking to relax, soak up the sun, and enjoy the refreshing waters of the English Channel. The city's vibrant arts scene, showcased in numerous galleries, museums, and theatres, adds to its cultural appeal. The Lanes, a network of narrow streets filled with independent boutiques and charming cafes, is a shopper's paradise, while the lively nightlife scene offers a wide range of bars, clubs, and live music venues.
In addition to its cultural and recreational offerings, Brighton is known for its progressive and inclusive character. It is renowned for its eclectic and alternative vibe, attracting artists, musicians, and performers from various genres. It hosts various events throughout the year, including the renowned Brighton Pride festival, celebrating diversity and equality.
Overall, Brighton's combination of history, culture, stunning coastline, and vibrant atmosphere makes it a captivating and unforgettable city to explore.
"Investing in a buy-to-let property in an area with a positive growth trajectory can offer the opportunity for long-term capital gains"
Why Invest in Buy-To-Let Property For Sale in
Brighton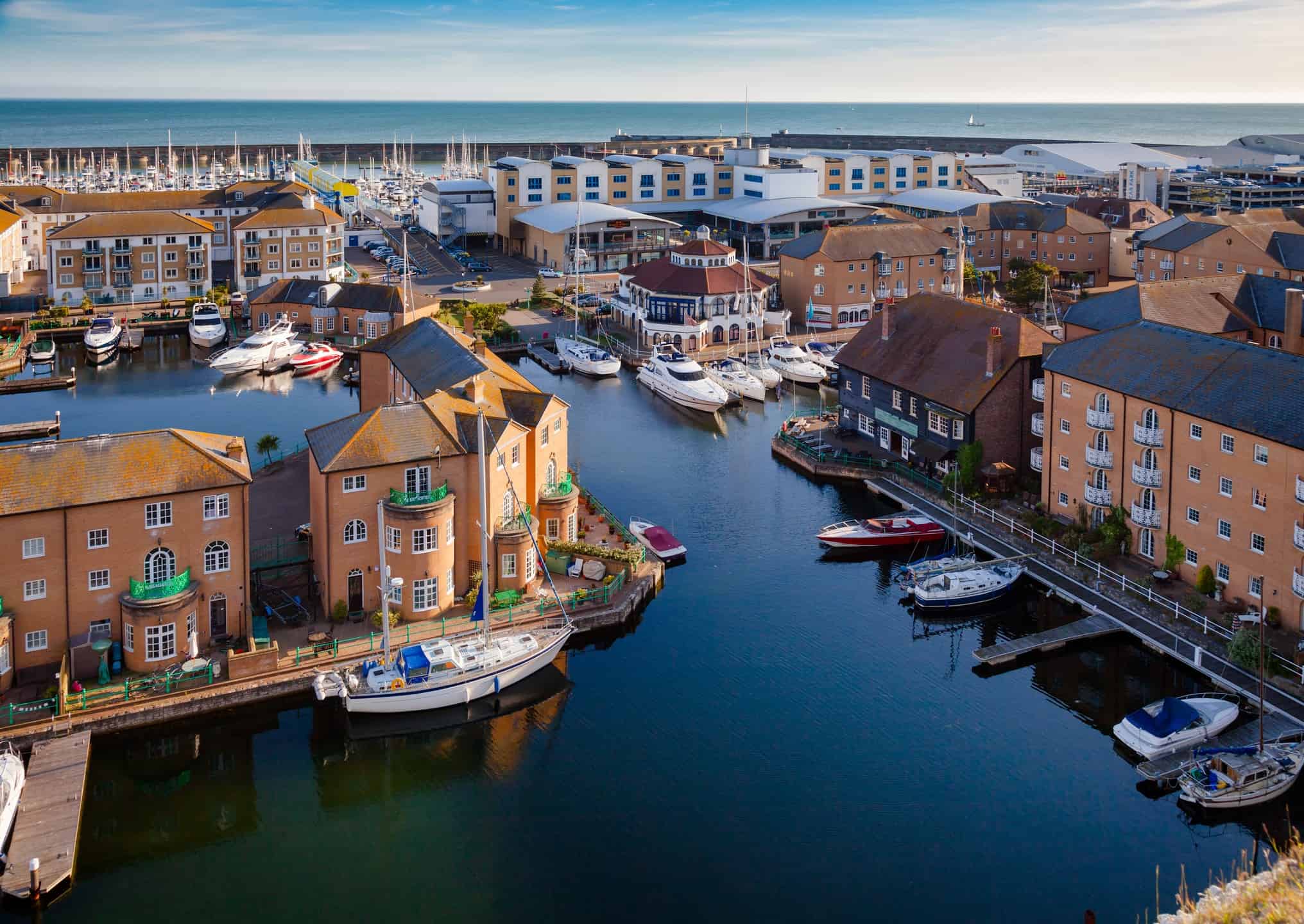 Regeneration &
Development
Brighton has witnessed significant regeneration and development initiatives in recent years, transforming the city and enhancing its appeal. These projects aim to revitalise key areas, improve infrastructure, and create new amenities, contributing to the overall growth and attractiveness of the city. Investing in areas undergoing revitalisation can be beneficial in terms of property value and rental demand, great news for buy-to-let investors.
Infrastructure improvements, such as the Brighton i360 observation tower, have enhanced the city's attractiveness to residents and visitors alike. Located to the east of the city centre, Brighton Marina has undergone extensive redevelopment to create a vibrant waterfront destination. Hanningtons Lane, situated in the heart of the city's historic Lanes district, underwent a major redevelopment project to create a modern retail and leisure destination.
Ongoing and future plans include the redevelopment of the King Alfred Leisure Center site and the Preston Barracks site, situated near the University of Brighton.. This redevelopment includes the construction of new academic buildings, student accommodation, residential units, and commercial spaces. This project aims to enhance the university's facilities and stimulate economic growth in the area.
Location
Brighton is located on the south coast of England, approximately 50 miles (80 kilometers) south of London. It is part of the ceremonial county of East Sussex and is situated between the South Downs National Park and the English Channel.
The city enjoys a prime coastal location, with beautiful views of the sea and easy access to the beaches. Brighton Beach, stretching along the city's seafront, is a popular destination for residents and visitors to relax, enjoy water activities, and soak up the coastal atmosphere.
Brighton's proximity to London makes it a desirable commuter town, with regular train services connecting the two cities. The journey from Brighton to London typically takes around one hour, making it convenient for those who work or study in the capital but prefer to live in a more relaxed and scenic coastal setting.
The city's location also provides easy access to other parts of the South East and beyond. The A23 road connects Brighton to London and the M25 motorway, while the nearby A27 connects to other major towns and cities along the south coast, including Worthing, Eastbourne, and Portsmouth.
Brighton's proximity to London, combined with its beautiful coastline and vibrant atmosphere, makes it an appealing destination for residents and investors. The city's desirability as a place to live and visit contributes to increased demand for properties, which can lead to rising prices and capital appreciation.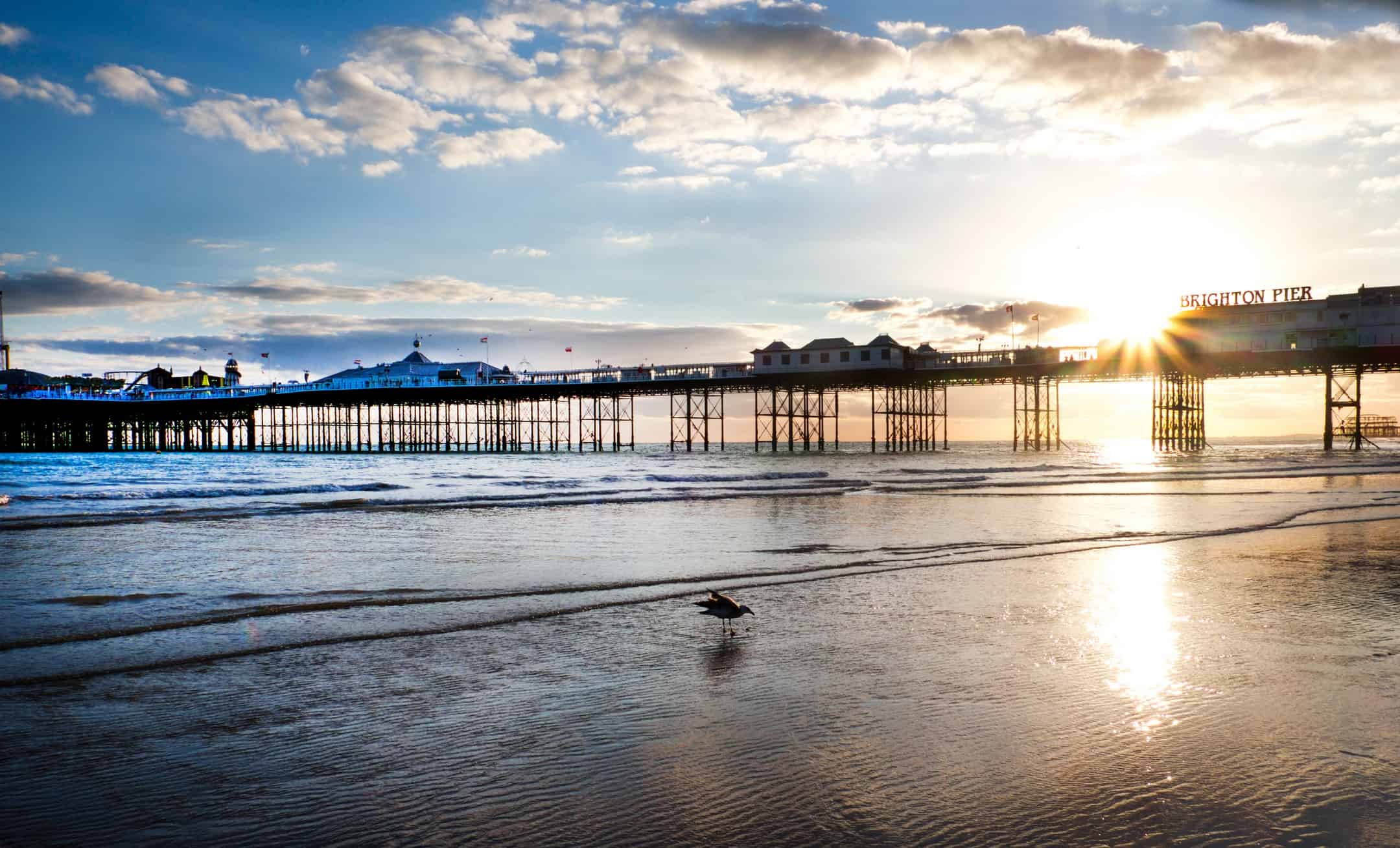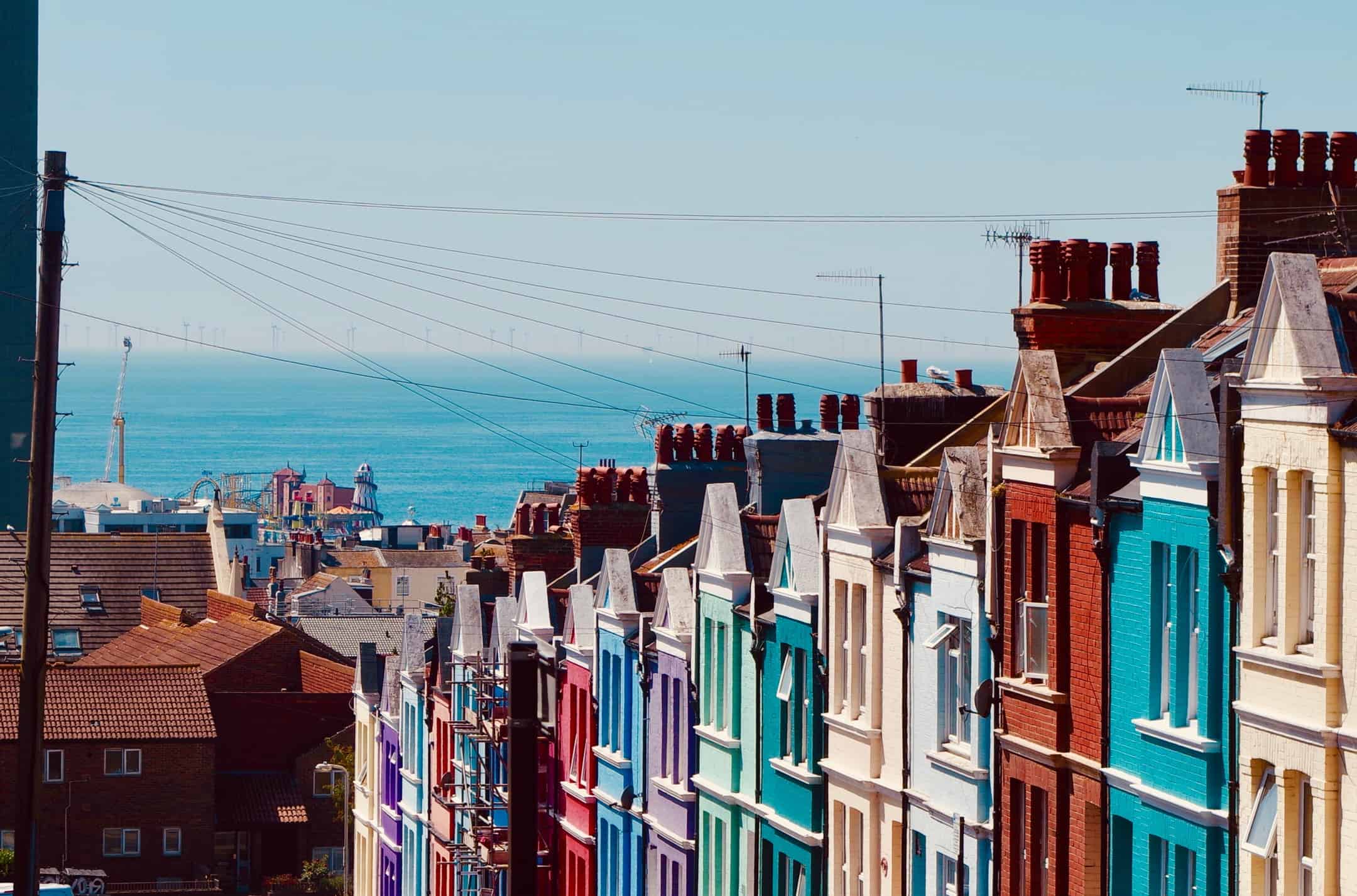 Student
Population
Brighton is home to a significant student population, thanks to its reputable universities and colleges. The city's educational institutions attract both domestic and international students, contributing to its vibrant and diverse atmosphere.
The University of Brighton and the University of Sussex are two major institutions that draw students to the city. The University of Brighton has multiple campuses across the city, and The University of Sussex is located just outside Brighton, renowned for its research-intensive programs attracting students from around the world. In addition to these universities, Brighton also has several further education colleges and specialist institutions, further adding to the student population.
The student population in Brighton can present attractive opportunities for buy-to-let investments. Brighton's universities and colleges attract a steady influx of students each year, creating a consistent demand for student accommodation. The limited availability of university-owned housing often leads students to seek privately rented accommodation, providing a reliable tenant pool for landlords.
Student properties tend to offer higher rental yields compared to traditional residential properties. Multiple tenants typically share the rental costs, which can result in higher overall rental income for landlords.
Economic
Growth
Brighton has experienced significant economic growth in recent years, contributing to its status as a thriving city. Several factors have contributed to this growth including the points discussed above.
Brighton boasts a diverse economy that encompasses various sectors, including tourism, creative industries, digital and technology, finance, and education. This diversity helps to mitigate risks and provides a stable foundation for economic growth.
Brighton is a popular tourist destination, attracting millions of visitors each year. The city's vibrant culture, historic attractions, and beautiful coastline contribute to its appeal. The tourism and hospitality sectors have seen steady growth, generating employment opportunities and stimulating economic activity.
Brighton has emerged as a significant hub for digital and technology industries. The presence of innovative startups, creative agencies, and tech companies has fostered a dynamic and entrepreneurial ecosystem. The city's reputation as a hub for digital innovation has attracted investment and talent, further driving economic growth.
Brighton has a thriving small business and startup scene. The city's supportive environment for entrepreneurship, access to funding and networking opportunities, and the presence of co-working spaces and incubators have fostered the growth of small businesses and startups, contributing to the local economy.
Ongoing infrastructure projects have further bolstered Brighton's economic growth. Improvements in transportation, including the expansion of train services and the ongoing development of the Brighton Main Line, have enhanced connectivity with London and other major cities.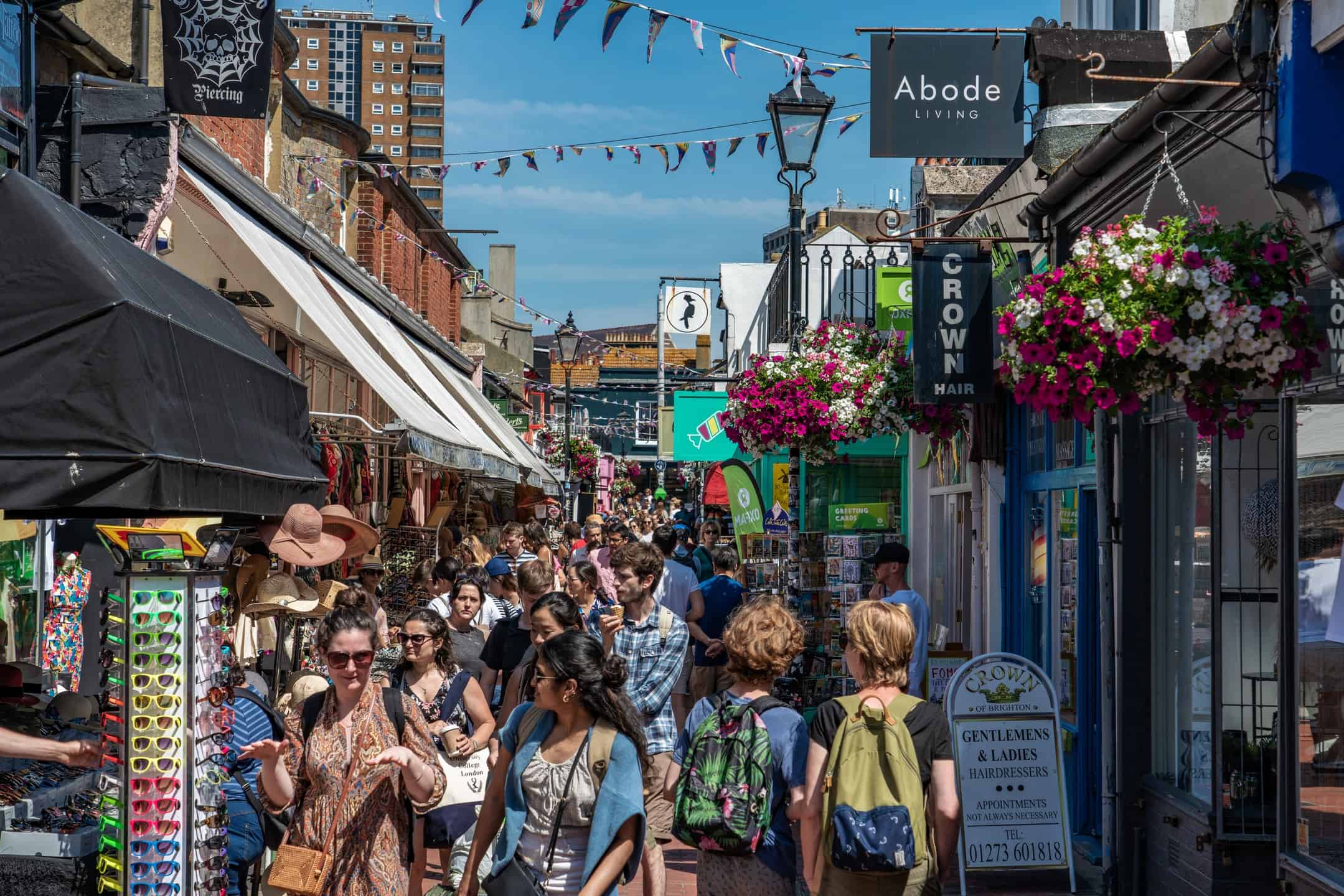 Investing in Brighton Buy-To-Let Properties
Investing in buy-to-let properties in Brighton can offer several potential benefits. Brighton has a thriving rental market driven by its student population, professionals, and tourists. The presence of reputable universities, a growing job market, and the city's appeal as a tourist destination contribute to a consistent demand for rental properties. This can provide landlords with a steady stream of rental income. Brighton's rental yields can be favourable compared to some other areas in the UK further adding to the many reasons to invest in buy-to-let property in Brighton.