Discover

Bradford
Having gone through significant changes since its industrial heyday, Bradford's economy grew by 16% over five years up to 2019. Bradford is home to more than 16,000 businesses employing around 250,000 people across the UK with a combined turnover of over £30 billion.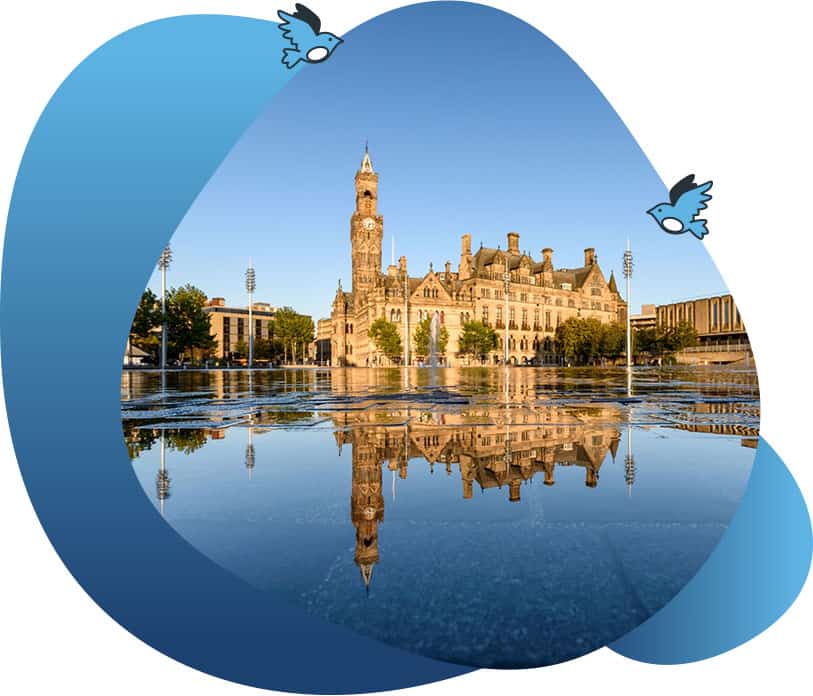 Bradford:

A City Guide for Buy-To-Let Investors

Bradford has a growing economy worth £11.6bn. It is the third largest economy in the Yorkshire and the Humber region after Leeds and Sheffield. The city has worked to transition into a more diverse economy, focusing on sectors like finance, healthcare, education, and digital technology. The area has a number of sizable headquarters including the grocery giant Morrisons, Yorkshire Water, Hallmark Cards, Arris and Yorkshire Building Society.

The affordability of property in Bradford, along with strong rental yields and regeneration make it a desirable option for investors considering a buy-to-let property in the North of England. Property in Bradford is generally more affordable compared to other areas in the North of England.

In a recent postcode table of annual rental yields, Bradford's BD1 postcode area was shown to be delivering yields of over 9%, the third best in the UK.
An Introduction to
Bradford
Bradford is a city and metropolitan borough in West Yorkshire, England. It is located in the Northern part of the country and is historically known as a significant industrial and textile centre during the 19th and early 20th centuries. The city is situated approximately 8.6 miles west of Leeds and 16 miles northwest of Wakefield.
The city played a crucial role in the textile industry during the 19th century, particularly in wool production and the manufacture of textiles, earning it the nickname "Wool Capital of the World." At the Salts Mill in nearby Saltaire, a UNESCO World Heritage Site, you can learn about the region's industrial past and its significance in the textile industry.
Bradford offers a variety of activities and attractions for locals and visitors alike. At the National Science and Media Museum you can explore the fascinating world of photography, film, television, and digital media. The museum often hosts interactive exhibits and screenings. The city park boasts the Mirror Pool, the largest water feature in a UK city centre, which transforms into a colourful fountain at night. It's a great place to relax and take in the surroundings.
Bradford offers a variety of shopping opportunities for residents and visitors. The Broadway is a modern shopping centre located in the heart of Bradford. It features over 70 retail stores, including popular high-street brands, fashion boutiques, electronics, and homeware stores. The centre also houses restaurants and a cinema, making it a one-stop destination for shopping and entertainment. The Kirkgate Market is a historic market hall offering a wide range of stalls selling fresh produce, clothing, jewellery, homeware, and more. It's a great place to experience the vibrant atmosphere of a traditional market.
Bradford is known for its diverse population, with a mix of different cultures and ethnic backgrounds. This cultural diversity brings a rich blend of traditions, cuisines, and festivals, offering a unique and vibrant living experience. This makes Bradford a very popular buy-to-let investment area as demand for housing is very high.
"In a recent postcode table of annual rental yields, Bradford's BD1 postcode area was shown to be delivering yields of over 9%, the third best in the UK."
Why Invest in Buy-To-Let Property For Sale in
Bradford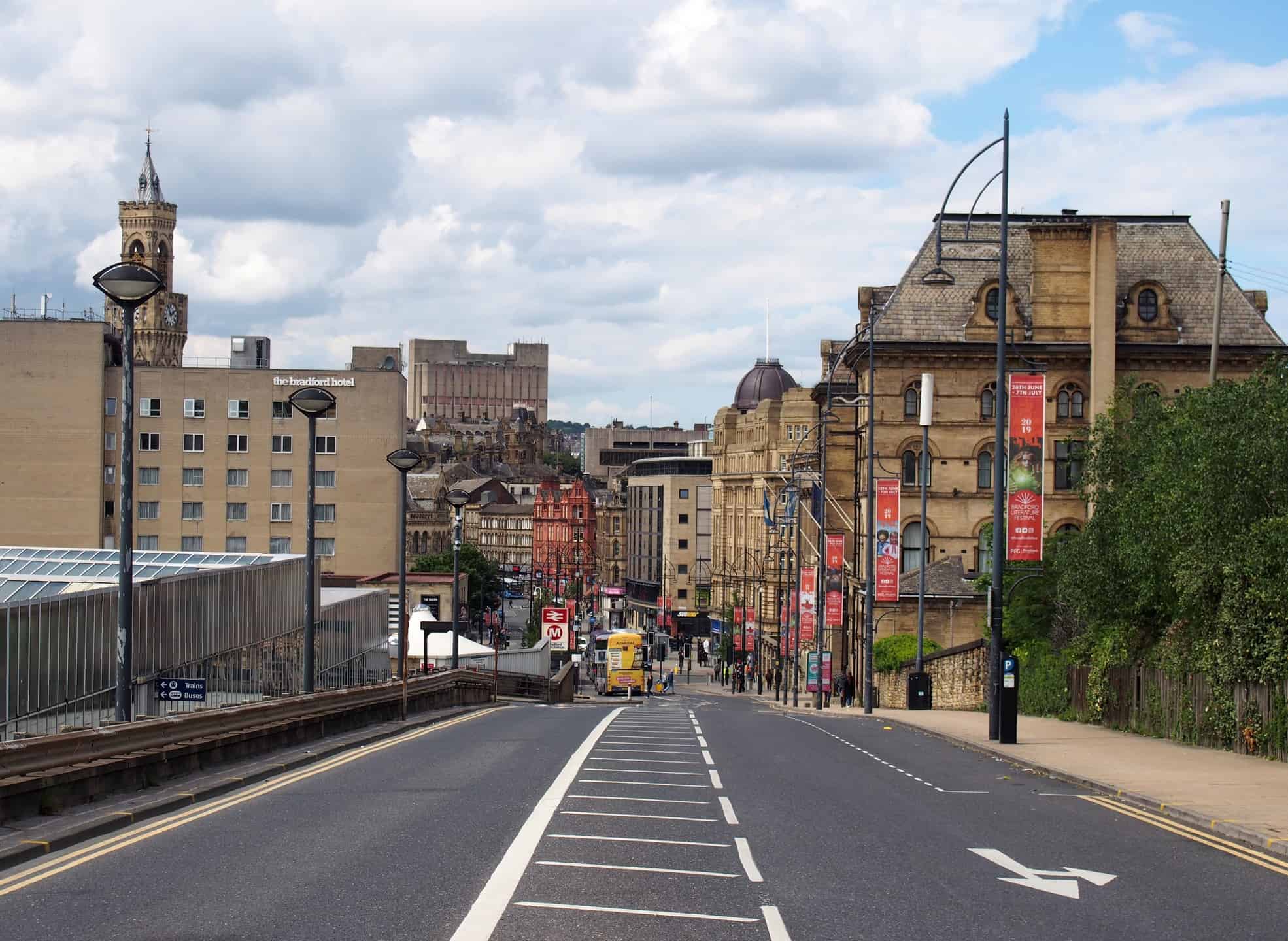 Transport
Bradford has a well-developed transportation network that includes various options for getting around the city and connecting to neighbouring areas. This is essential for those living in rental accommodation.
The city is served by an extensive bus network operated by Metro (West Yorkshire Combined Authority). Buses run regularly and serve various routes throughout the city and nearby towns, making it convenient for daily commuting and getting around locally.
Bradford Interchange is the primary railway station in the city, offering train services operated by Northern Trains and Grand Central Railway. Trains connect Bradford to Leeds, Halifax, Huddersfield, Manchester, and other major cities.
The Bradford City Park area is served by the Bradford City Park light rail line, known as the "Bradford Beck" tram. It provides a scenic route connecting the city centre to the outskirts, including destinations like Forster Square.
The city has several park and ride facilities, allowing drivers to park their cars outside the city centre and take public transport into the heart of Bradford to avoid traffic congestion.
A good transport network is essential in an area that is highly populated with rental properties.
Student
Population
Bradford is home to the University of Bradford where around 10,000 students reside. This is the main higher education institution in the city. The university offers a wide range of undergraduate and postgraduate courses, attracting students from various parts of the UK and internationally.
The university's main campus is located on Richmond Road in Bradford. The campus is compact and well-equipped, providing a conducive environment for academic pursuits and student life.
The University offers a wide range of undergraduate and postgraduate courses across various disciplines, including engineering, life sciences, social sciences, management, health studies, and more. The university is known for its focus on applied research and real-world problem-solving.
This University was ranked among the top 20 universities in the UK for Occupational Therapy and among the top 50 for Nursing and Midwifery, according to the Guardian University Guide. The popularity of the University means there is a high demand for rental housing in this area.
Bradford offers a vibrant and multicultural student community. There are various student societies, clubs, and events that provide opportunities for extracurricular involvement.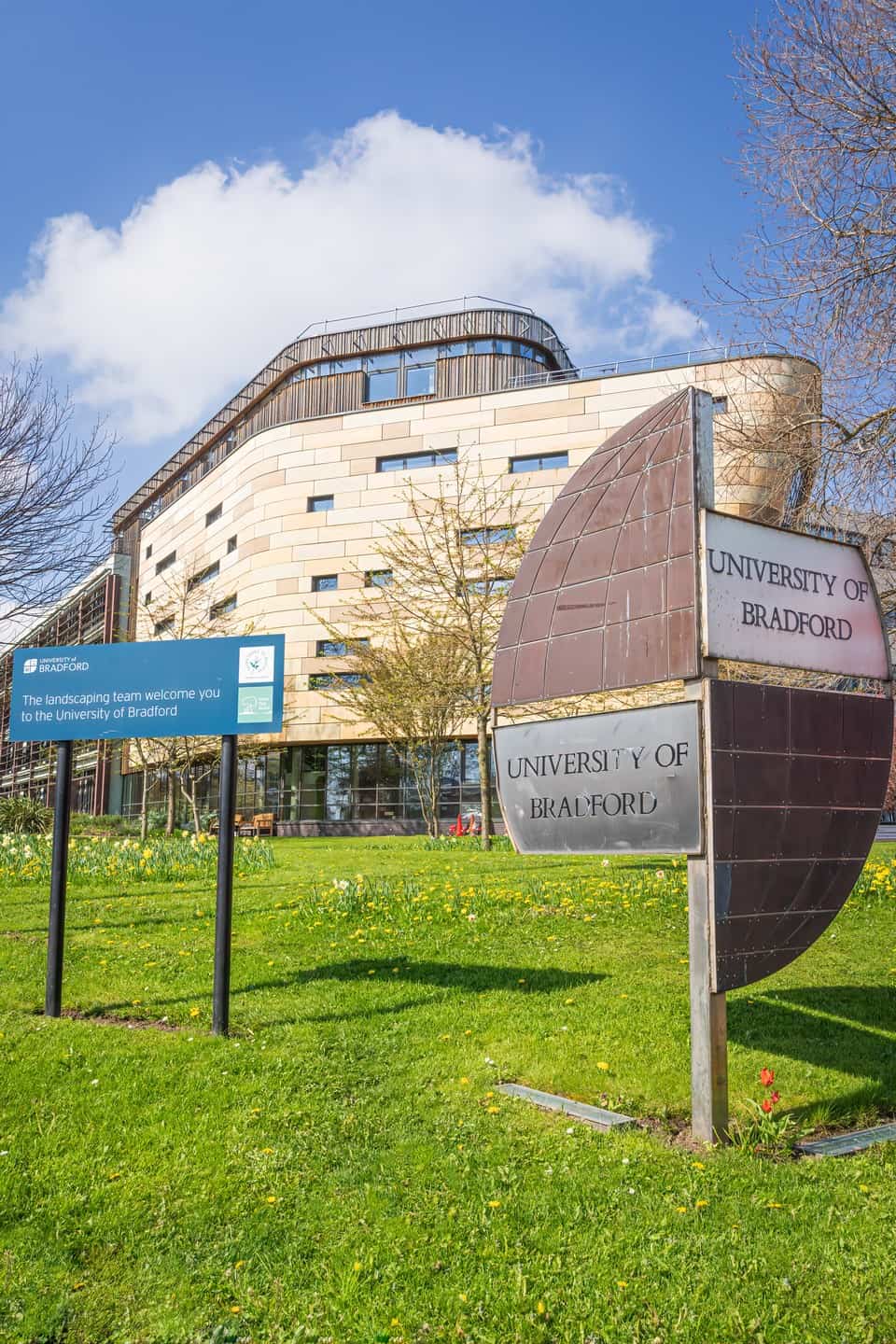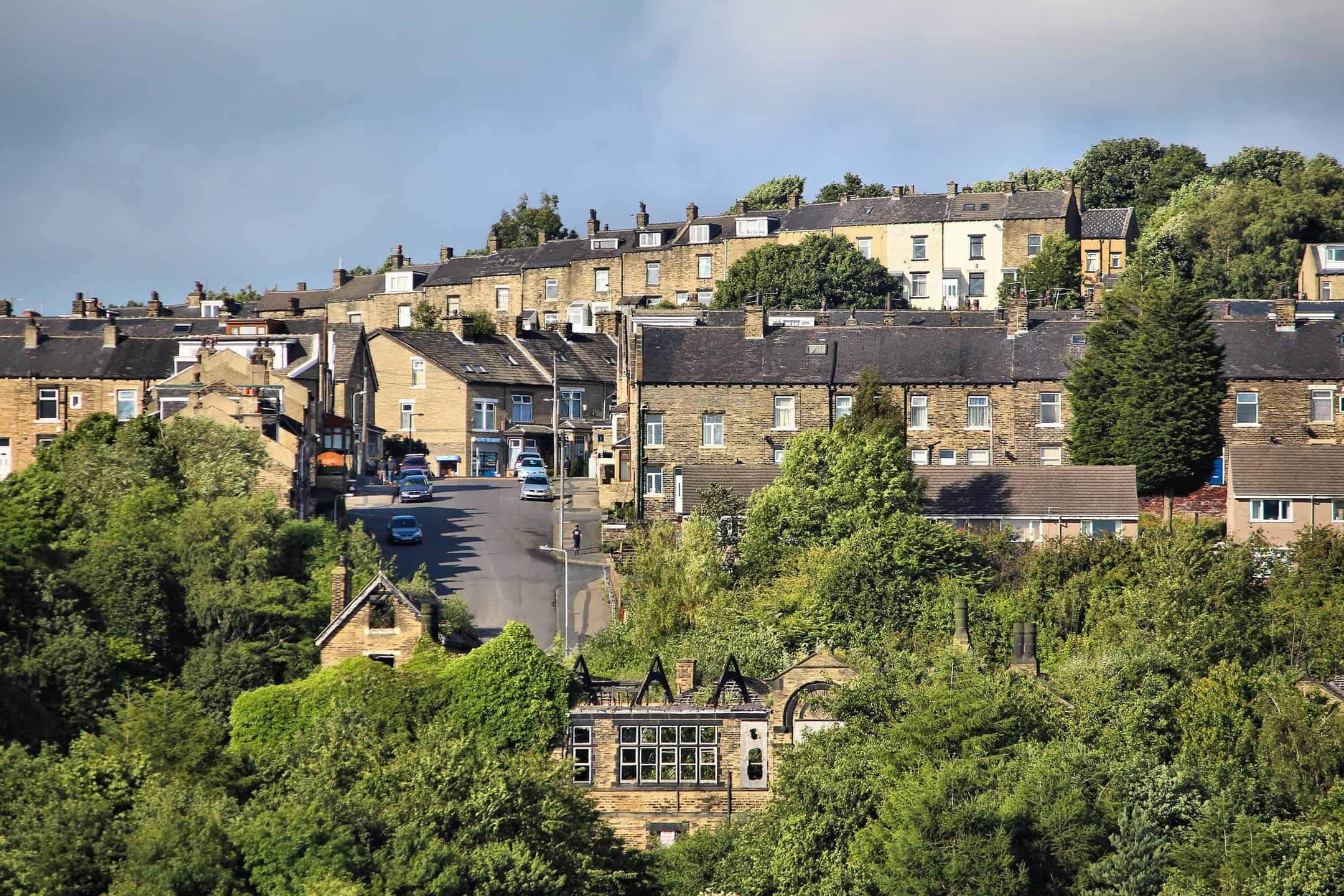 Social
Housing
Housing association properties, also known as social or affordable housing, play a significant role in Bradfords housing landscape, offering a fantastic opportunity for buy-to-let investors. These properties are managed by registered social housing providers (housing associations) and offer affordable rental or homeownership options for individuals and families in need.
Like many other cities, Bradford has a high demand for affordable housing. The growing availability of social housing can help address this need by providing safe, decent, and affordable accommodation for individuals and families with low incomes or specific needs. By investing in social housing, you contribute to meeting the housing demand and making a positive moral social impact.
In Bradford, social housing is managed by housing associations and local authorities. Some of the key housing associations operating in the area include Incommunities, Accent Housing and Bradford Community Housing Trust (BCHT). Bradford City Council, play a vital role in allocating and managing social housing in the city.
The demand for social housing often exceeds the supply in Bradford, leading to waiting lists for those seeking assistance. This creates opportunities for investors to purchase social housing properties which offer fantastic 9% net returns as well as many other benefits. For example, 365 Invest offers buy-to-let opportunities which include full damage and maintenance cover as well as free management. They also come complete with a 10 year social housing lease meaning you do not ever have to worry about finding a tenant.
Investing in Bradford Buy-To-Let Properties
Delivering the third best rental yields of 9% in the whole of the UK is reason enough to invest in buy-to-let properties in Bradford. Add this to the high demand for rental properties, affordable property prices and fantastic social housing opportunities and you simply can't say no. For more information about buy-to-let property opportunities in Bradford, please contact us at 365 Invest.