Discover

Maidenhead
Located just a 19 minute train journey from central London, Maidenhead is a picturesque market town, rich with history and character. Fuelled by economic growth, the town continues to undergo huge regenerations, making Maidenhead investment properties a popular choice for buy-to-let investors.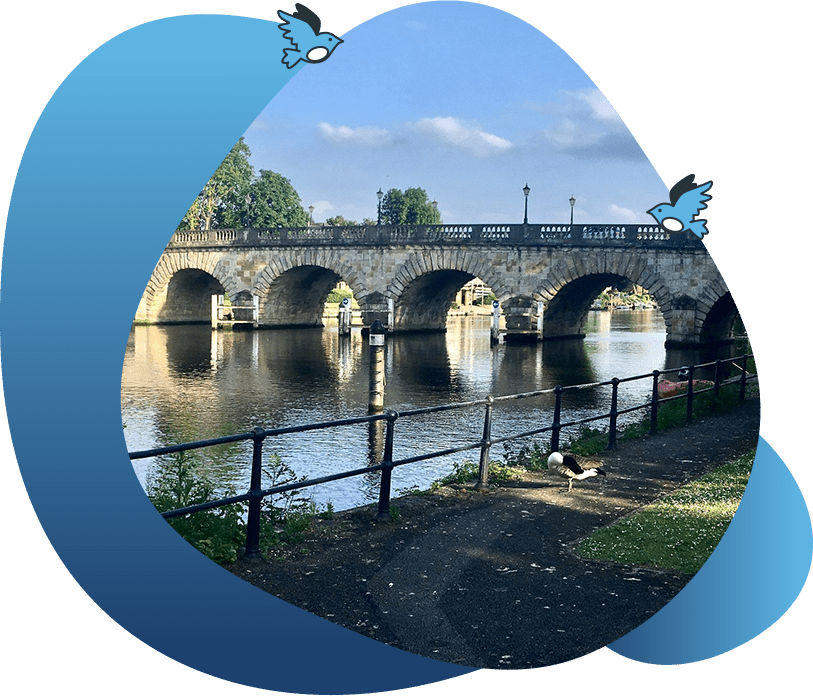 Maidenhead:

A City Guide for Buy-To-Let Investors

In recent years Maidenhead has become an increasingly popular area for those wishing to purchase an investment property. This is largely due to its excellent transport links and its location in the Uk's Silicon Valley all contributing to its economic growth. Maidenhead's location within close proximity of London, Heathrow Airport and major road networks makes it the ideal location for commuters.

A 2022 Vitality Index listed the Royal Borough of Windsor and Maidenhead as the location with the 'strongest growth prospects' as well as being 'the best to live and do business in', adding to the many reasons why it is the ideal choice for property investment. Below we explore what it is that makes Maidenhead such a popular choice in more detail.
An Introduction to
Maidenhead
Maidenhead is a market town in the Royal Borough of Windsor and Maidenhead to the west of London, around 13 miles outside of the M25. It sits on the southwestern bank of the River Thames in the county of Berkshire. It has an estimated population of just over 70,000 residents.
Maidenhead has a rich history dating all the way back to the stone age making it of interest to visitors in the area. Maidenheads Heritage Centre presents the town's history all the way from Roman times to the present day including a collection of finds from the town's roman villa.
It is also home of Cliveden, a country house and estate that dates back to the 1660s and has a rich history. Cliveden is a popular tourist destination, and is managed by the National Trust. The estate includes a luxurious hotel, formal gardens, woodland, and numerous historic buildings. Visitors can explore the grounds, take guided tours of the house, and enjoy a range of activities and events throughout the year.
The town itself has everything you need in terms of amenities. You will find an array of shops, restaurants, bars, a cinema, an arts centre and theatre, leisure centre and so on. In recent years the town has undergone huge regeneration, which continues to take place with many more developments planned for the future, peaking the interest of buy-to-let investors.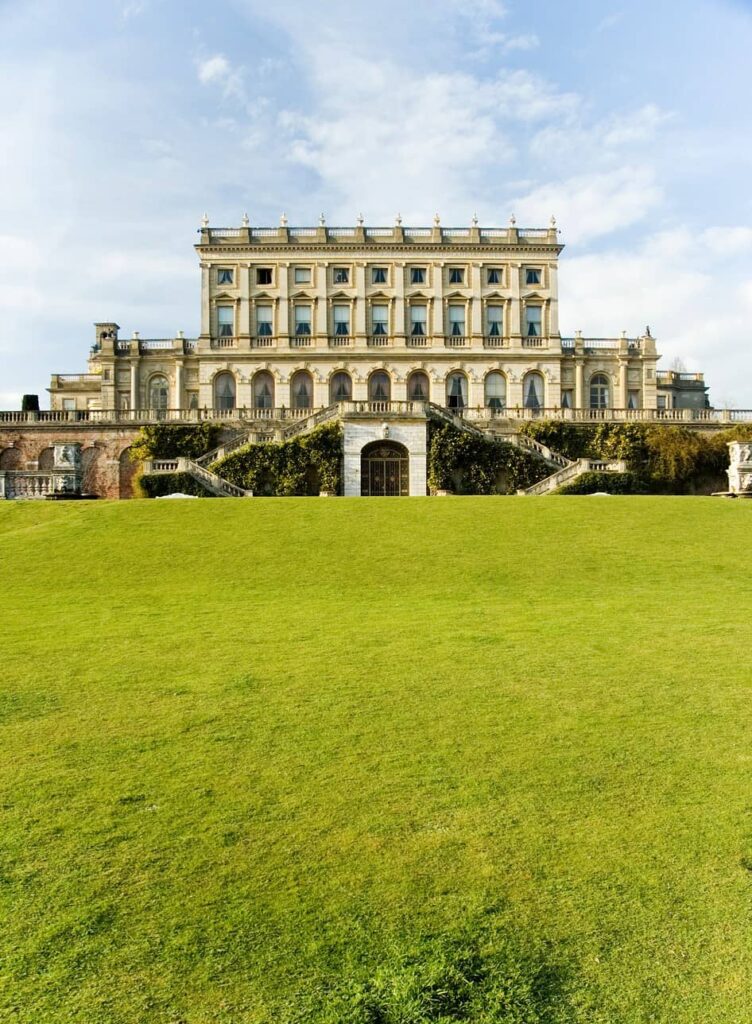 "A 2022 Vitality Index listed the Royal Borough of Windsor and Maidenhead as the location with the 'strongest growth prospects' as well as being 'the best to live and do business in'"
Why Invest in Buy-To-Let Property For Sale in
Maidenhead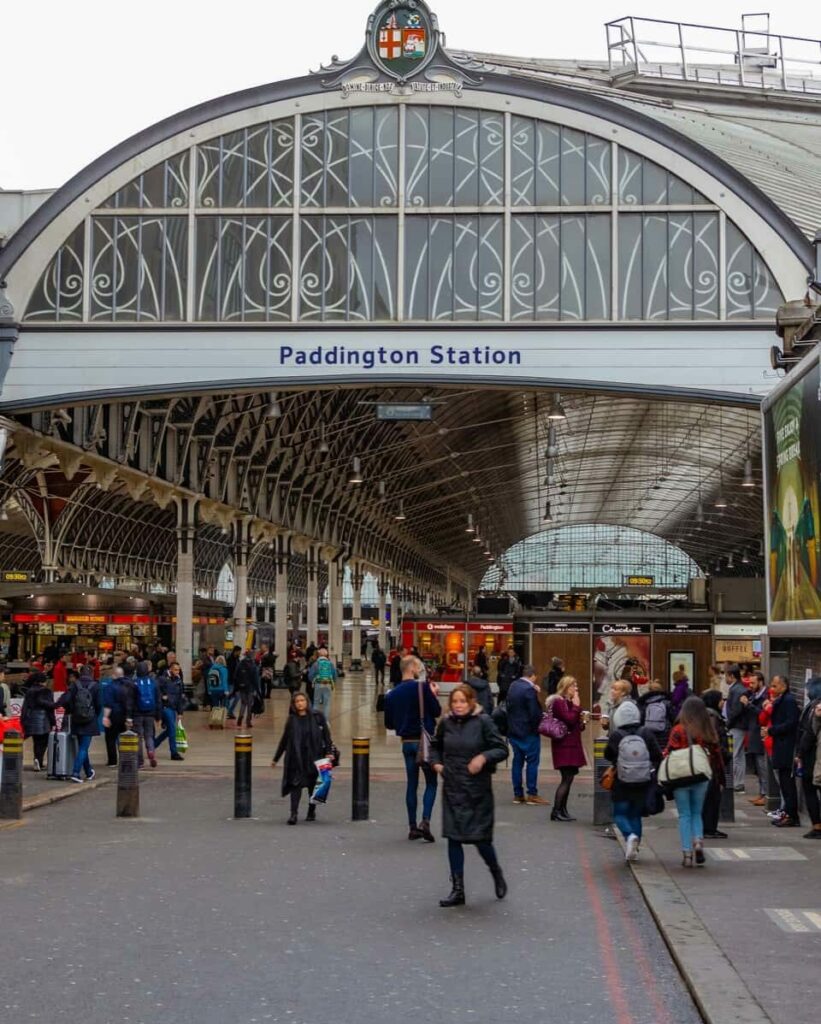 Transport
The recent completion of the Crossrail connection has had a huge impact on the economic growth, popularity and recent redevelopments of Maidenhead and surrounding areas. The Elizabeth line enables residents to travel direct from Maidenhead to London Paddington in just 19 minutes. This has made the area far more accessible for commuters wishing to live outside of the city making it the perfect location to purchase a buy-to-let investment property.
In terms of road access, Maidenhead is conveniently located on the M4 which connects London to the west country. It is also easily accessible from the M3 and M25, providing the town with links across the country.
Just a 20 minute drive or 35 minute train journey away from Maidenhead you have Heathrow Airport, the largest and busiest airport in the UK and the busiest in Europe offering fantastic international connections.
The excellent transport connection with the city of London and beyond not only improves the desirability to live in Maidenhead, but is also leading to an increase in new businesses in the area, leading us to our next benefit of purchasing buy-to-let property in Maidenhead; economic growth and regeneration.
Economic Growth &
Regeneration
Maidenhead's location on the M4 makes it part of what has become widely known as the UK's Silicon Valley, also known as the M4 corridor. This area is home to a large number of major technology companies. Maidenhead is one of the main towns in Berkshire on the M4 corridor, leading to continued economic growth. Examples of some of the major technology companies in the area include Amazon, Dell, Huawei, Microsoft, O2 and Panasonic to name a few.
The main industries in Maidenhead itself include software, telecommunications, pharmaceuticals, printing and plastics. The town is home to a number of large businesses and employers, including Adobe, Blackberry, and Three. These companies have brought thousands of jobs to the area, providing local residents with stable employment opportunities and helping to fuel the town's economic growth. You will also find a large office for the Government Department for Work and Pensions and a Jobcentre Plus.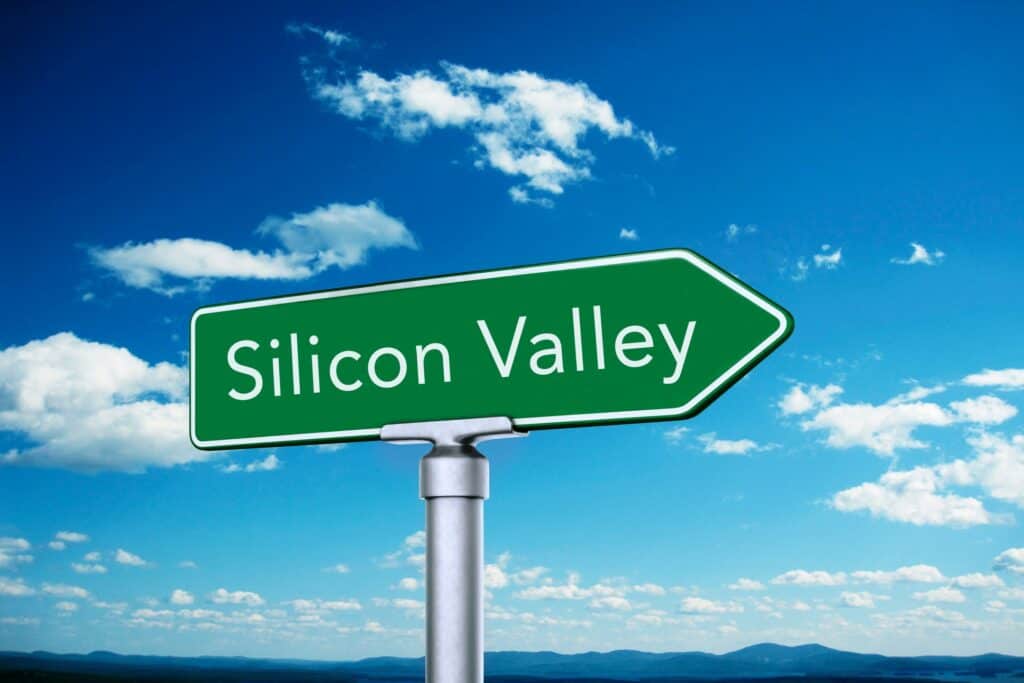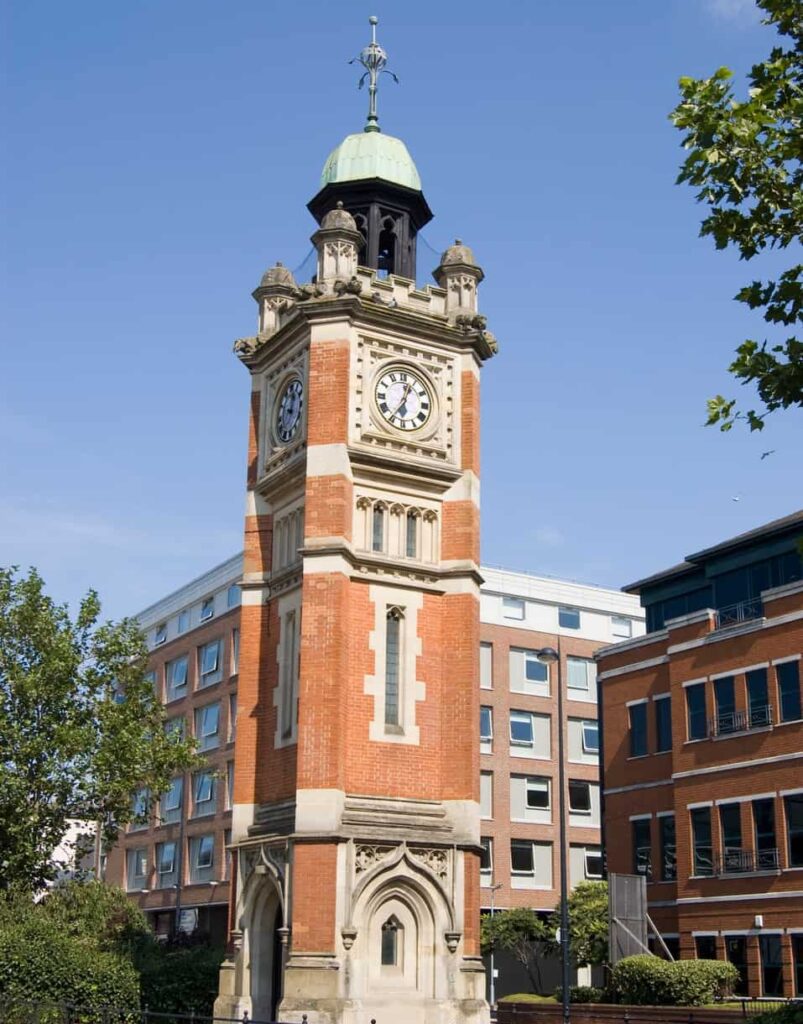 Maidenhead's location within the UK's Silicon Valley as well as the fantastic transport links means the area continues to attract new enterprises wishing to exploit the area's productivity and contributing to positive economic growth.
Maidenhead is set for a further economic boost as CityFibre, the largest independent full fibre platform in the UK, have made a £14m investment in Maidenhead. It is estimated that this will assist in Maidenhead's economic growth by a huge £284m due to increased productivity and innovation, a widened workforce, increases in housing value and a more efficient Local Authority. It is also set to unlock £349m in gross added value (GVA) due to technological benefits within the town from 5g services.
Economic growth and improved transport links in Maidenhead have driven huge improvements in the town. The Royal Borough of Windsor and Maidenhead has undergone huge transformations in recent years. New developments include hundreds of new homes, many office spaces, £3.7m upgrades to the railway station and new retail and leisure facilities with an emphasis on maintaining the historic and picturesque streets. This has in turn created thousands of new jobs in the area.
For landlords, economic growth means more businesses and more professionals. This means more affluent tenants in need of a rental property.
Lifestyle
With increasing numbers of Londoners seeking an improved work life balance, more workers are moving outside of the city to commutable locations. They seek a quieter and more serene environment.
Since the introduction of Crossrail, Maidenhead has become a fantastic choice for such individuals and has increased in popularity. Maidenhead is an idyllic and picturesque market town. The River Thames runs through the town linking it to the stunning surrounding countryside as well as the neighbouring and famous town of Windsor.
This allows residents to enjoy the best of both worlds with the blend of an urban town centre with an idyllic riverside and beautiful countryside surroundings, but still just a 19 minute train journey from central London, making the ideal property investment location.
Maidenhead has a thriving town centre, with a range of shops, cafes, and restaurants, catering to a range of tastes and budgets. The town also has a number of cultural attractions, including the Norden Farm Centre for the Arts, which offers a programme of live music, theatre, and comedy performances.
Maidenhead is also a popular location for sports enthusiasts, with a range of facilities available, including Maidenhead United Football Club, Maidenhead Rugby Club, and Maidenhead Lawn Tennis Club.
Overall, Maidenhead offers a diverse range of lifestyle options, catering to a range of interests and needs. With its excellent transport links, strong employment market, and high quality of life, it is a popular location for both residents and visitors alike.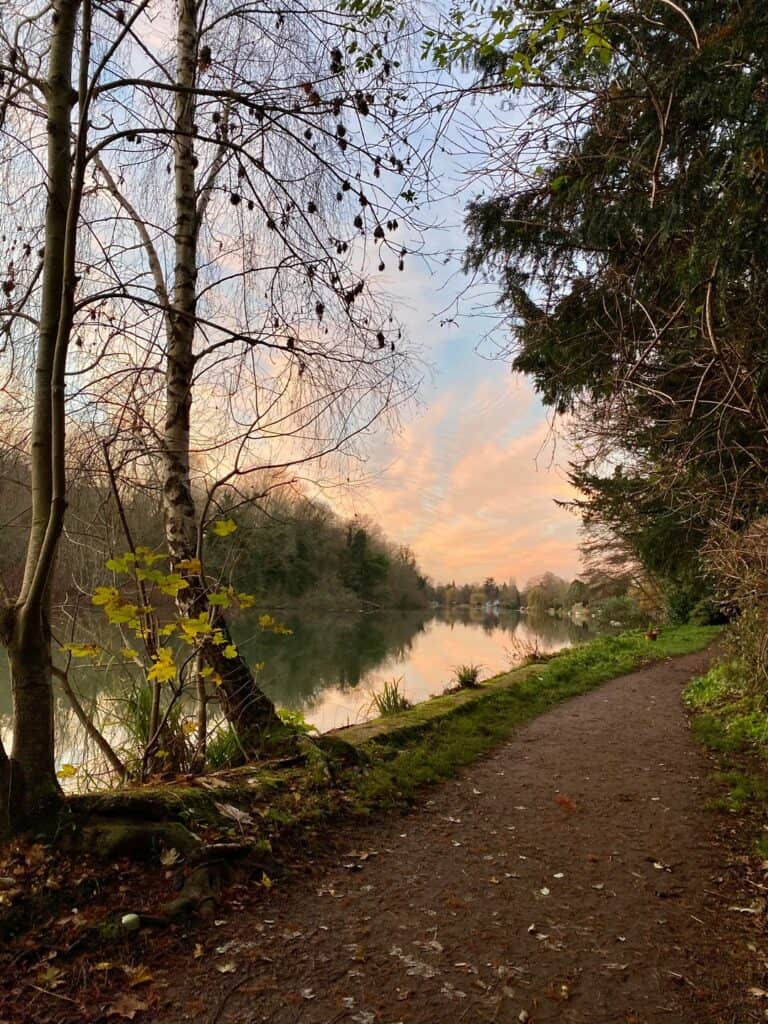 Investing in Maidenhead Buy-To-Let Properties
A recent survey assessed the best places to live and work outside of London and quantified Windsor and Maidenheads appeal. Taking into account economy, health and environment, Maidenhead has been climbing the leaderboard over recent years.
The good news for those investing in property in Maidenhead is that this abundance of wealth and opportunity is only set to grow as economic growth fuels further economic growth. Maidenhead is on an upward spiral and for landlords, this translates to more businesses, more professionals arriving in the area and a greater pool of affluent tenants.
In terms of property prices, Windsor and Maidenhead's average property price growth rate was 3.4% between June 2021 and June 2022, 8.5% higher than the average growth rate of -5.1% for England. The area of Maidenhead and Windsor has also seen an increase in private rentals in recent years with 20.6% of properties being privately rented in 2021 compared to 16.2% in 2011. There has been no better time to invest in a buy-to-let property in Maidenhead.