Discover

Manchester
With a gross value added (GVA) to the UK of £74.85 billion, Greater Manchester is the largest regional economy outside of London. It generates more wealth than Leeds, Sheffield, and Liverpool combined.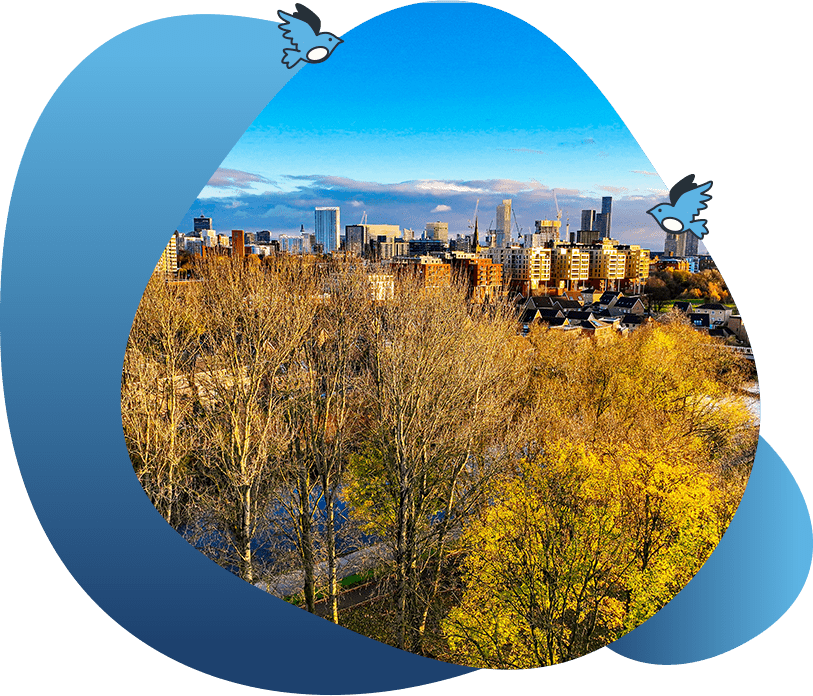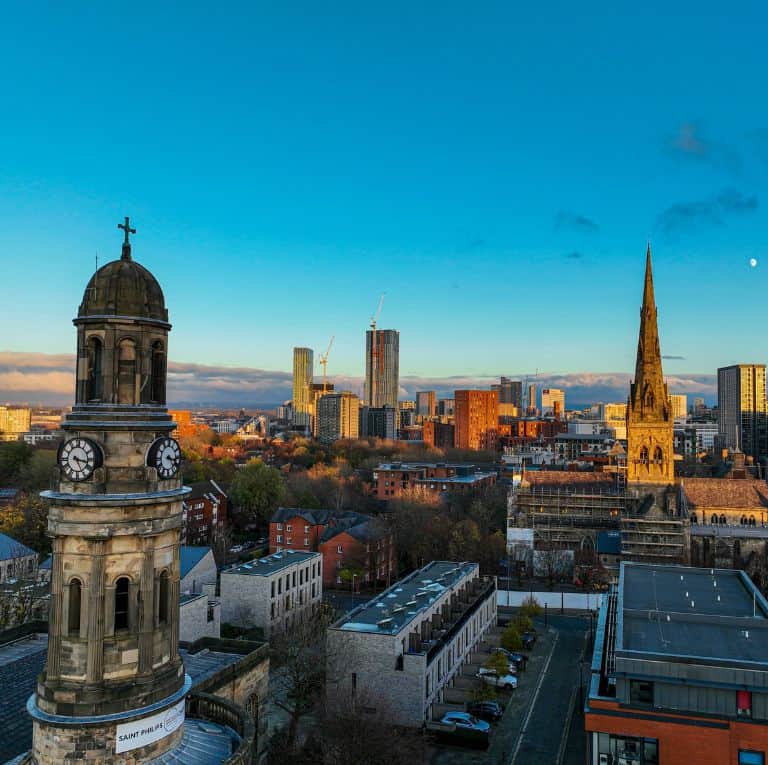 Manchester:

A City Guide for Buy-to-Let Investors

Widely heralded as the capital of the north of England, Manchester has undergone a tremendous transformation in recent years with billions of pounds worth of investment and regeneration taking place.

Today, it's a vibrant and diverse city, home to technology companies, top universities, a buzzing creative scene and a thriving start-up community. This rich mix of business and leisure opportunities makes Manchester a highly desirable place to live and work.
"Manchester is forecast to see both the highest sales price and rental growth of any UK city over the next five years"
Why Invest in
Manchester
Here are just some of the reasons why savvy investors are choosing to grow their portfolios by purchasing properties in Greater Manchester.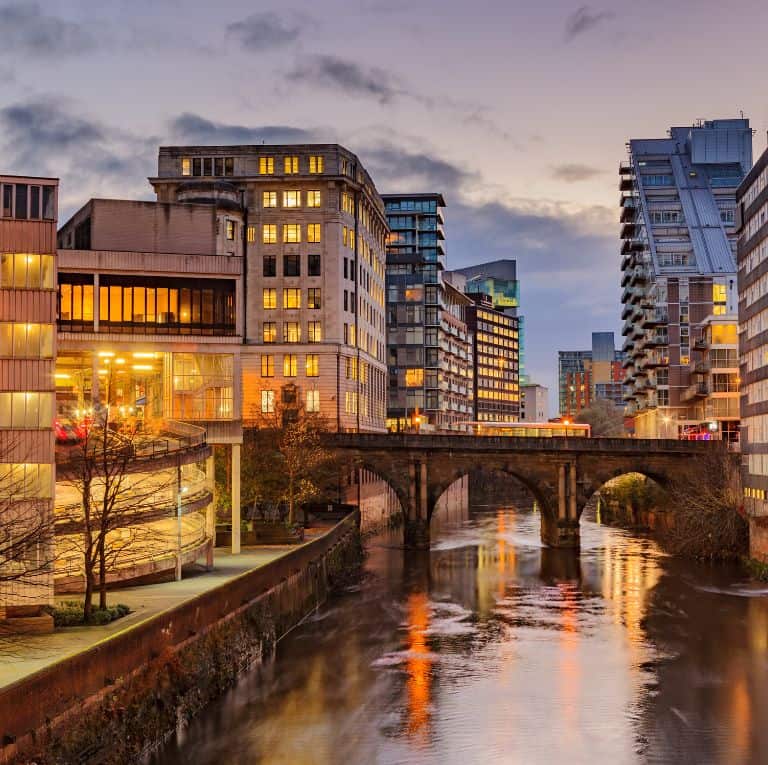 Profit From This
Northern Powerhouse
With a gross value added (GVA) to the UK of £74.85 billion, Greater Manchester is the largest regional economy outside of London. It generates more wealth than Leeds, Sheffield, and Liverpool combined.
Since the days of the Industrial Revolution, this sprawling city has been a hive of entrepreneurial and business activity. According to the latest ONS figures, there were 22,850 enterprises based in Manchester in March 2020. More than 80% of the FTSE 100 has a physical presence in the city.
Manchester is also one of the country's largest retail economies, with estimated annual sales topping £900m.
A varied and diverse commercial sector, which includes everything from advanced manufacturing, finance, and professional services to digital and tech, is generating new jobs and opportunities city-wide. The science, R&D, cultural, creative, and digital sectors are all expected to grow at a faster rate than ever before in the next few years.
Serve a
Large & Growing

Population

A thriving economy with a diverse business and retail landscape doesn't just attract investment. It also attracts people. World-class infrastructure, as well as a vibrant cultural centre makes it an attractive, desirable city. In fact, Manchester was voted the UK's Most Liveable City by the Economist in 2022, as well as third best city in the world by Timeout in 2021.

Manchester has seen a population growth of 200,000 in the last 20 years. In the past 10 years alone, 20,000 people have moved into the city centre. Manchester's population increase outstrips that of competing cities, and it's currently booming by twice the average UK growth rate; this is estimated to increase a further 10% by 2025.

UN projections forecast the population of Manchester will surpass three million people in just over a decade.

This population explosion presents huge opportunities for buy-to-let property investors across the housing spectrum.

More affordable housing than what you'd find in London is an attractive factor, but the supply of accommodations has so far been unable to keep up with the increasing demand. A further 11,000 residential units are under construction, but that's not enough to house the influx of new city transplants. Also attractive to investors in the knowledge that property prices in the city are expected to grow by 25.8% over the next five years – ensuring a strong return on investment for those who buy now.

It's not only workers who need housing in Manchester, either.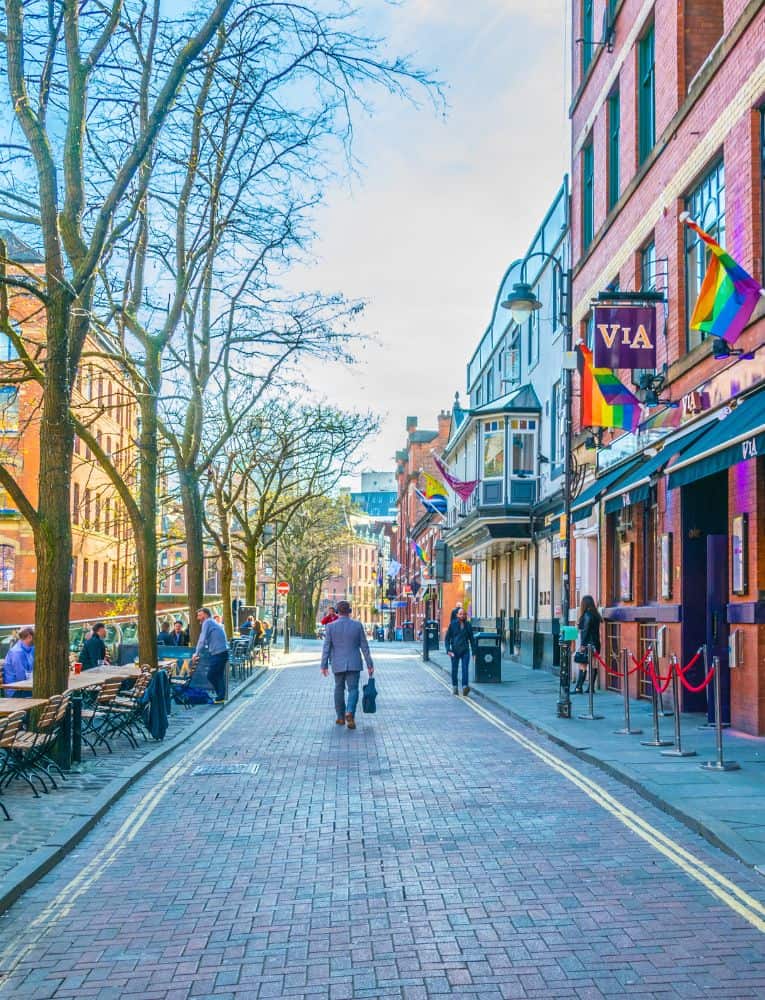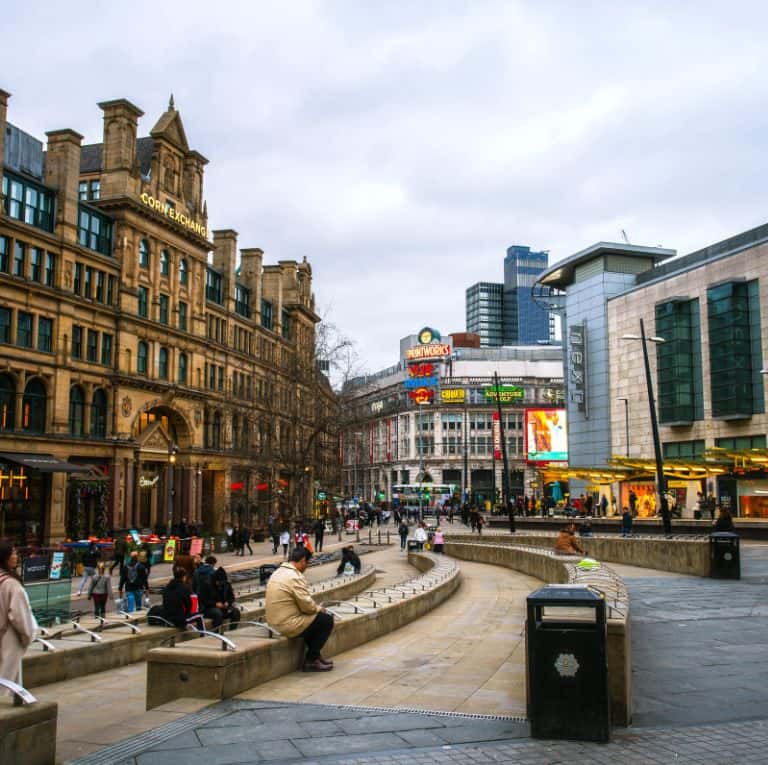 Expand into
Student Rentals
Manchester is home to the UK's second largest university: the University of Manchester along and Manchester Metropolitan University. There are roughly 100,000 students living in Manchester during the academic year- including many international students.
Thanks to the many opportunities the city offers, there is a graduation retention rate of 50% (second only to London), meaning that the city is never short of skilled labour.
This large student body represents a steady source of tenants for buy-to-let investors branching out into student lets, especially given the huge shortfall in supply. At present, there is not enough student housing available to accommodate the student population, a fact which is driving up rental prices at an accelerated rate. It is estimated that in the next five years, rental prices will grow by 15.9% in this sector.
Tap Into the
Growing Short-Term Let Market
Just before the Covid-19 pandemic hit, tourism in Greater Manchester was worth £9bn per year to the city, with over 100 million day visitors and 10 million overnight visitors.
With the worst of the pandemic behind us, numbers are picking up again and there is no reason to believe they won't resume a strong growth trajectory in 2023 and beyond.
National Geographic named Manchester one of the world's best 25 destinations to visit in 2023 – the only UK destination to make it onto the prestigious list. Thanks to world class sporting events, an enviable food scene, headline concerts, theatre, architecture and special events through the year, Manchester is established as an international tourist destination.
Whether visiting from elsewhere in the UK or overseas, those weekend visitors and city break arrivals all need somewhere to stay. With a growing taste for short-time lets rather than hotel stays being witnessed across the travel sector, this demand promises yet another exciting opportunity, and additional revenue stream, for those building a buy-to-let portfolio in Manchester.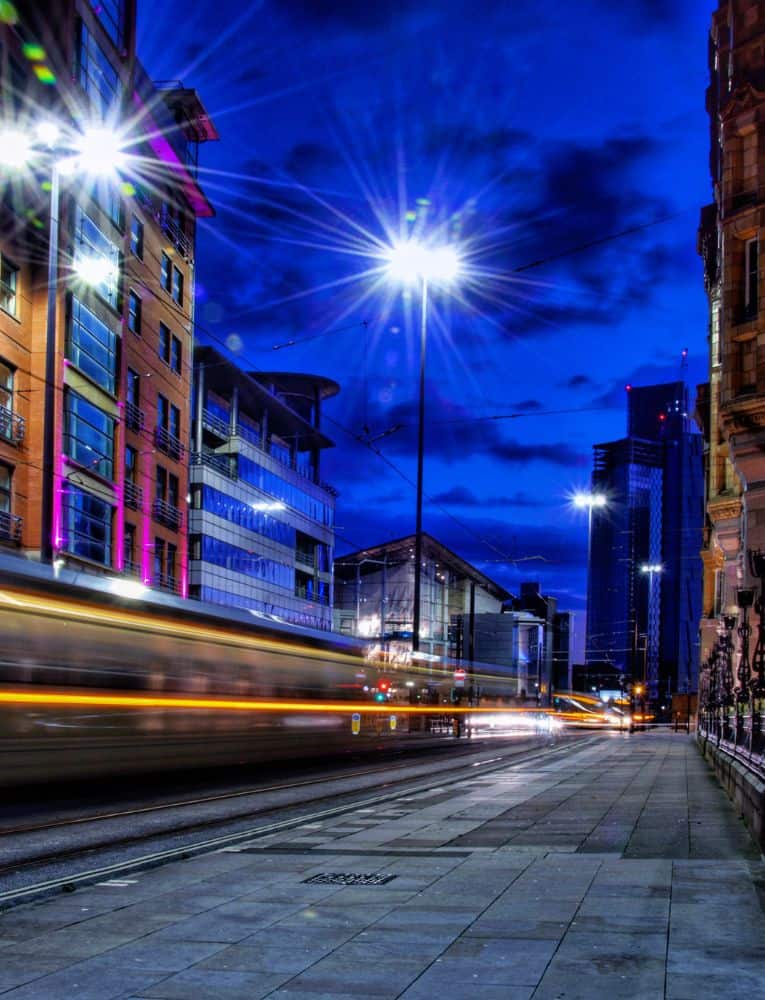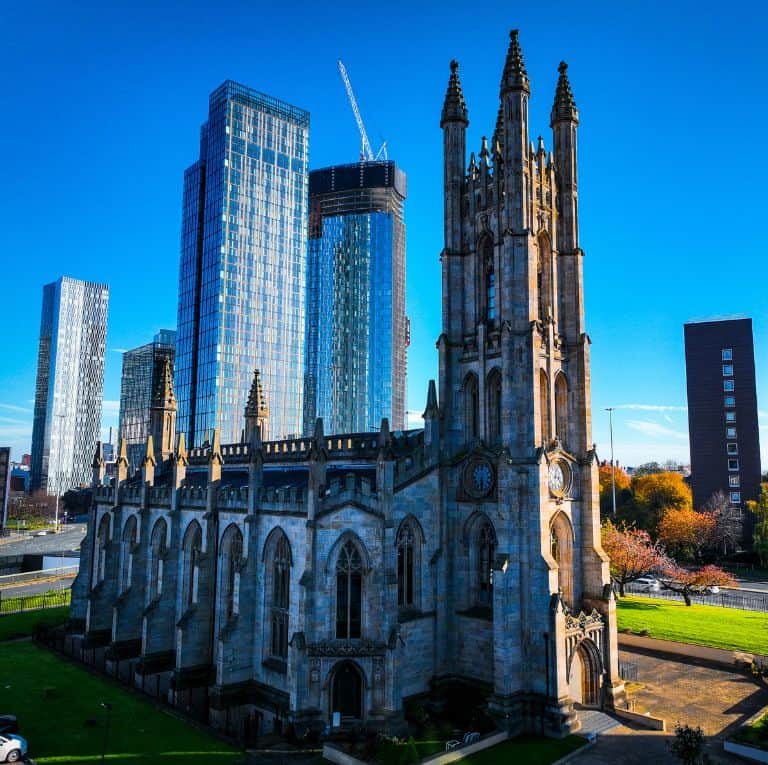 A
Connected City
All roads lead to Rome – but quite a few of them lead to Manchester too.
The city's airport is rightfully considered the gateway to the north: Manchester Airports Group (MAG) served 30.5 million passengers between April and September 2022. With a new terminal opened in July 2022 as part of a 10-year £1bn investment plan, passenger capacity has now doubled and Manchester airport is on track to repeat – and perhaps surpass – its pre-Covid performance in the near future.
Finally, there is HS2 – the biggest rail investment ever made in the North of England, and among the largest infrastructure projects in Europe. The new high-speed train line will run between the Northwest and the Southeast, with stops in Manchester, Birmingham, and London. This will make Manchester's connection to the capital even stronger, with an average 71-minute journey time for a return trip between London and Manchester.
Manchester is growing at a higher speed than the rest of the UK in many areas, including in business, population, and wealth. With intense demand for good quality rental accommodation from established locals, young professionals, students and tourists, there has never been a better time to invest in the prosperous capital of the North.
"Manchester is forecast to see both the highest sales price and rental growth of any UK city over the next five years"
Hottest Properties in
Manchester