Discover

Teesside
The Teesside region contributed £79 billion to the UK economy in 2020 and with a high demand for rental properties, Teesside property investments are a great choice for buy-to-let investors.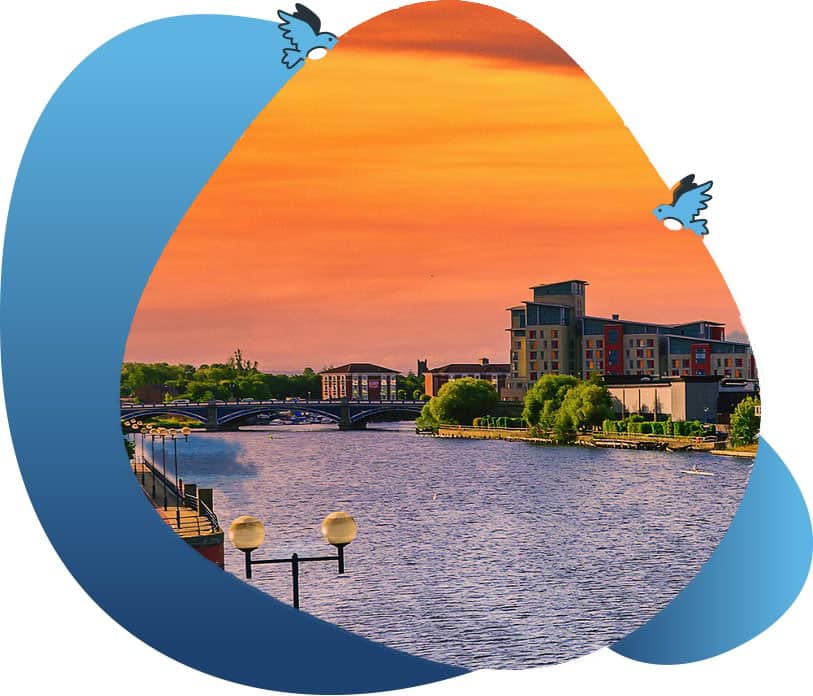 Teesside:

A City Guide for Buy-To-Let Investors

Teesside is known for its strong business environment, particularly in sectors such as chemicals, energy, and advanced manufacturing. The area has a skilled workforce, research facilities, and business support networks. This favourable business climate can contribute to economic stability and employment opportunities, indirectly benefiting the rental market.

The area boasts beautiful coastal landscapes, including popular areas such as Saltburn-by-the-Sea and Redcar. The region also offers picturesque countryside and access to the North York Moors National Park. The natural beauty and tourism potential of Teesside can attract visitors and provide opportunities for short-term rentals or holiday lets.
An Introduction to
Teesside
Teesside is an area located in Northeast England, primarily centred around the confluence of the River Tees and the North Sea. It encompasses several towns and boroughs, including Middlesbrough, Stockton-on-Tees, Redcar and Cleveland, and Hartlepool. The region has a rich industrial history and is known for its contributions to the steel, chemical, and manufacturing industries.
Over the years, Teesside has undergone significant transformations to adapt to changing economic conditions. The decline of traditional heavy industries in the late 20th century prompted efforts to diversify the region's economy. Investments have been made in sectors such as renewable energy, advanced manufacturing, digital and creative industries, and healthcare.
Teesport is one of the UK's largest ports and plays a crucial role in the region's economy. It serves as a hub for import and export activities, handling various goods such as chemicals, steel, automotive components, and containerized cargo. Teesport's strategic location and extensive transport links make it an important logistics and distribution centre.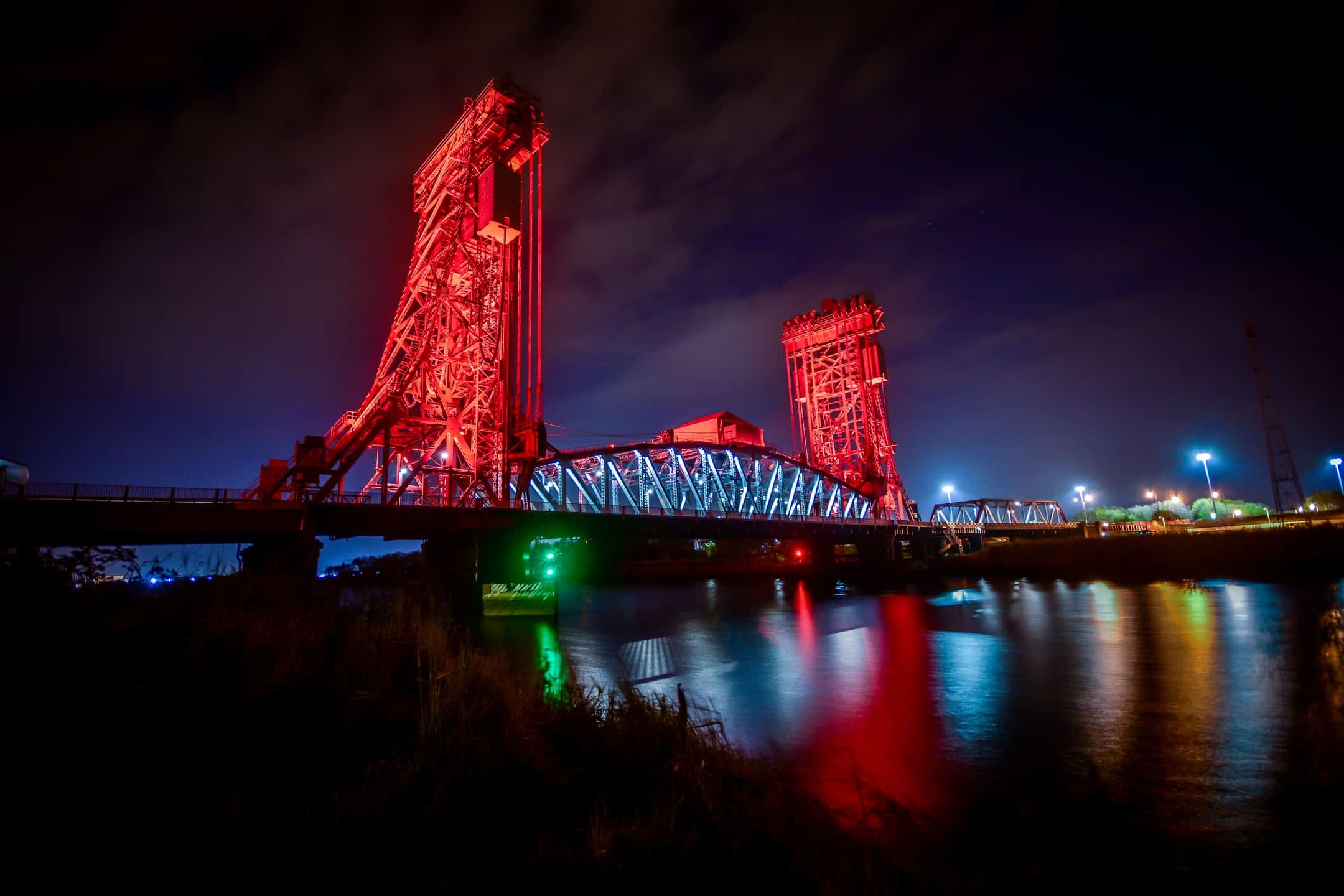 "Teesside has a strong demand for rental properties."
Why Invest in Buy-To-Let Property For Sale in
Teesside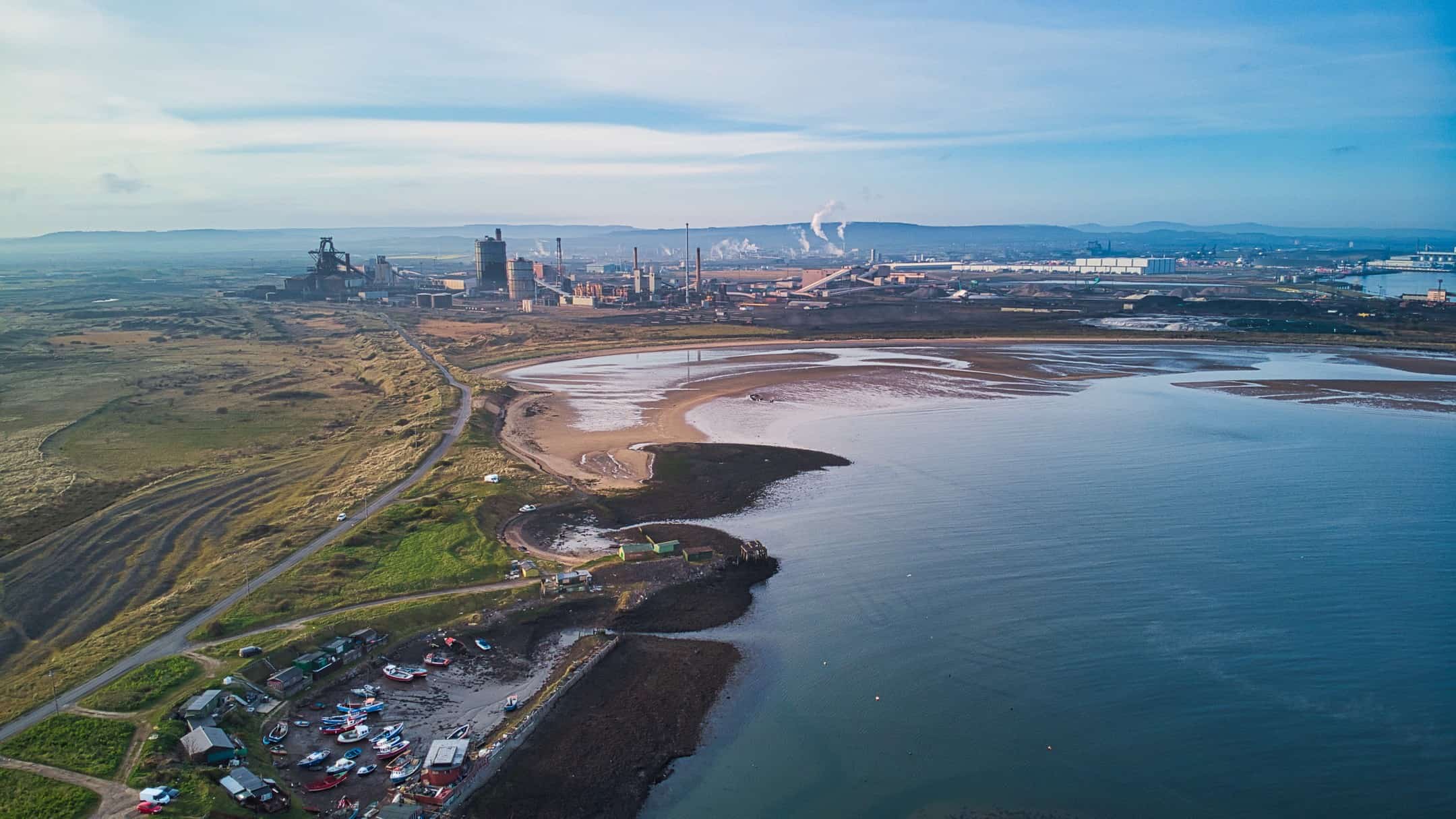 Economic
Growth
The Teesside region contributed £79 billion to the UK economy in 2020. Teesside itself is home to an ever expanding Service sector, now worth £10.7billion, a Health and Social Care sector worth approximately £1.4billion, a steadfast advanced Manufacturing sector worth £690 million, a globally ambitious Chemical industry worth £455 million and an expanding Digital sector worth £425 million.
Teesside has a strong industrial and manufacturing base, with key sectors including chemicals, petrochemicals, engineering, and advanced manufacturing. The area is home to major industrial facilities, including the Wilton International site, which houses chemical and manufacturing companies. These industries have played a significant role in driving economic growth and providing employment opportunities in Teesside.
This area has witnessed significant infrastructure investment, enhancing connectivity and facilitating economic development. Projects such as the upgrading of transport networks, improvements to ports and airports, and the redevelopment of key sites like the Teesworks (formerly Redcar Steelworks) have stimulated economic growth and attracted investment to the area.
The UK government and local authorities have shown support for Teesside's economic growth through various initiatives. The Tees Valley Combined Authority has implemented strategies to attract investment, create jobs, and stimulate growth. Funding programs and many grants have been made available to businesses and projects in the region.
For buy-to-let investors, more specialist jobs in emerging sectors means a wider pool of potential tenants and the opportunity to secure long-term leases.
Housing
Demand
Teesside has witnessed population growth, driven by factors such as inward migration, urbanisation, and natural population increase. As the population expands, the demand for housing increases to accommodate the growing number of residents.
Like many other regions Teesside has a high demand for affordable housing. The availability of social housing can help address this need by providing safe, decent, and affordable homes for individuals and families with low incomes or specific needs. By investing in social housing, you contribute to meeting the housing demand and making a positive social impact.
While social housing investments are primarily income-driven, there is potential for capital appreciation over the long term. Teesside has seen ongoing regeneration efforts and initiatives aimed at improving housing stock and revitalising neighbourhoods. These improvements can positively impact property values, leading to capital growth.
Teesside is known for its affordable housing market compared to other regions in the UK. The average price of a terraced property is £113,606 and a detached property is £305,568. This affordability makes it an attractive destination for buy to let investment as families, students and individuals are looking to find affordable rental options.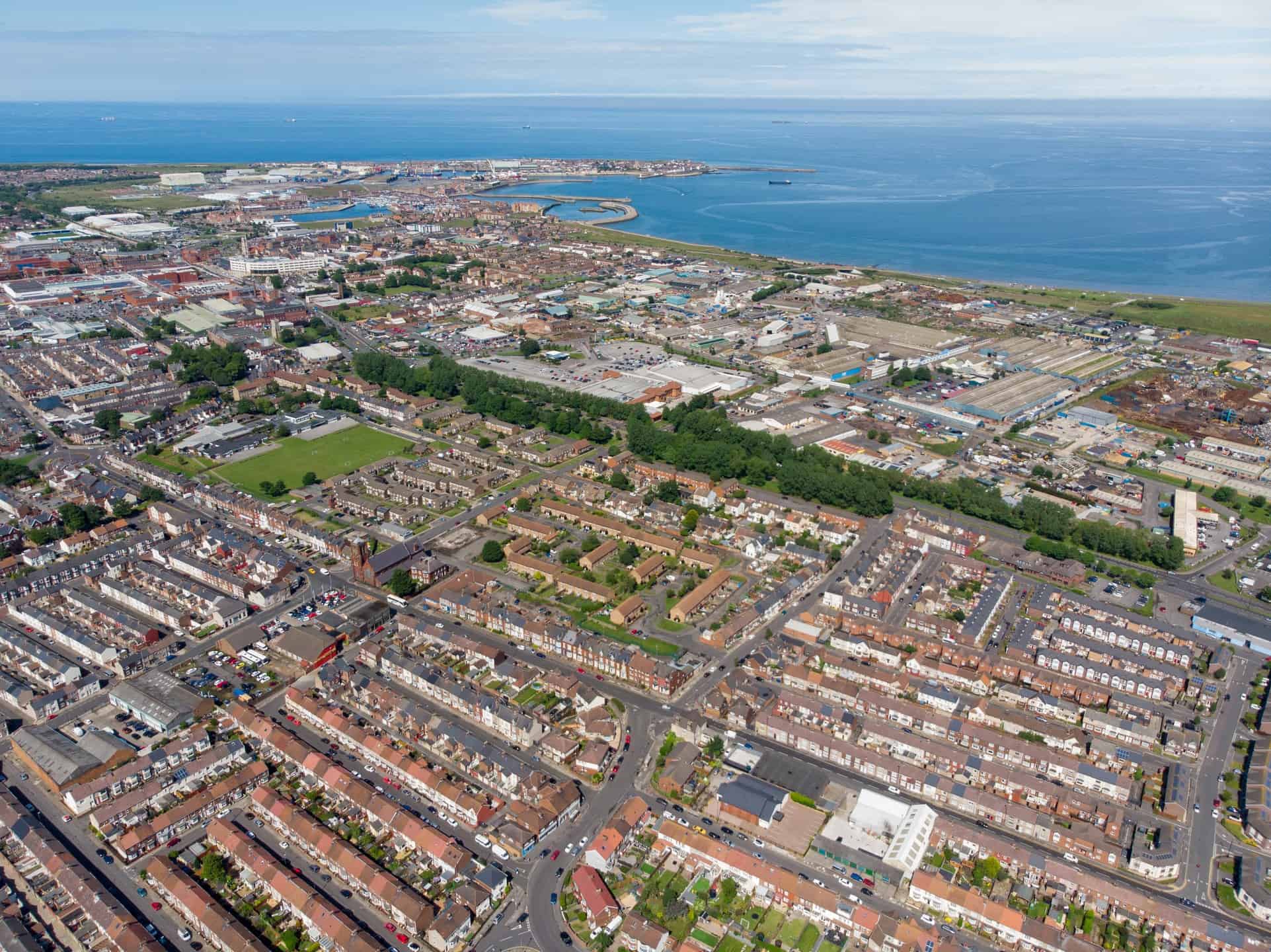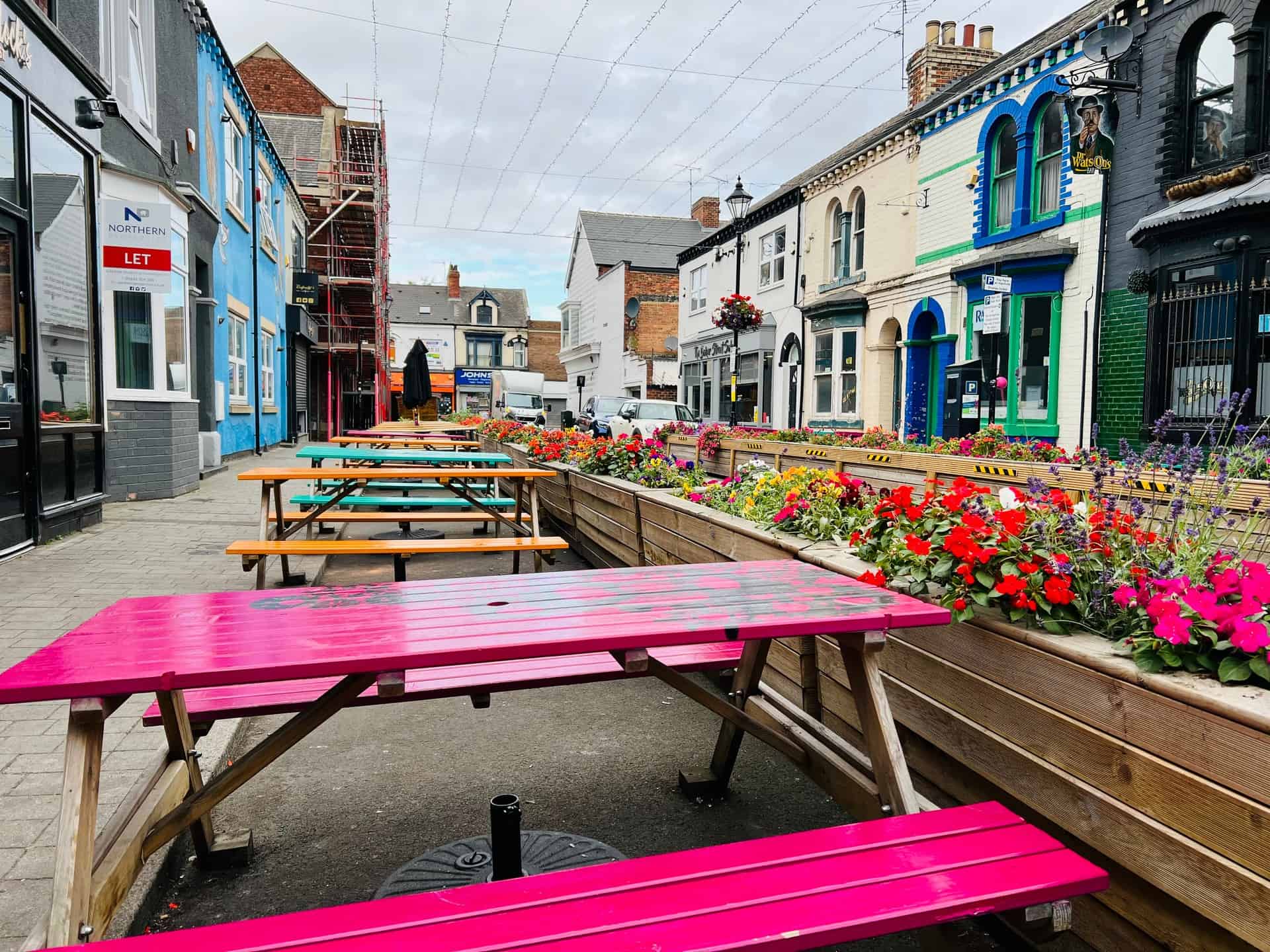 Student
Population
Teesside is home to a significant student population, thanks to its educational institutions and universities. The primary institution in the area is Teesside University, located in Middlesbrough.
Teesside University has a diverse student body and offers a wide range of courses across various disciplines. The university has a strong reputation for programs in fields such as digital technology, engineering, health sciences, business, and the creative arts. The student population at Teesside University is estimated to be over 18,000, including both undergraduate and postgraduate students.
This University attracts a significant number of international students from various countries around the world. These students contribute to the cultural diversity and enrich the academic environment of the university. The presence of international students also generates demand for international student support services and rental accommodation.
The student population in Teesside drives the demand for student accommodation. The university provides on-campus accommodation options for students, including halls of residence and student apartments. Additionally, there are privately owned purpose-built student accommodation (PBSA) complexes and houses in the surrounding areas, offering a range of housing options for students, an excellent opportunity for buy to let investments.
Transport
Teesside is served by a network of major roads and motorways, making it easily accessible by car. The A19 runs north-south through the area, connecting Teesside to major cities such as Newcastle and Sunderland to the north and York and Leeds to the south. The A66 and A174 are important east-west routes in the region.
This area benefits from several railway stations that provide both local and long-distance connections. Major stations include Middlesbrough, Stockton, Thornaby, and Redcar Central. Regular train services operate to destinations within the region, as well as to other parts of the UK, including Newcastle, York, Leeds, and London.
There is also an extensive public transport network, including buses and local rail services. Local bus services connect various towns and suburbs within Teesside, providing convenient transportation for residents and commuters. Additionally, the Tyne and Wear Metro system operates services to and from Teesside, offering a rapid transit option for travel within the region.
There are ongoing plans and investments to further enhance transport infrastructure in Teesside. For instance, the Tees Valley Combined Authority has proposed the Tees Valley Metro project, aiming to introduce a modern, integrated mass transit system connecting various parts of the region.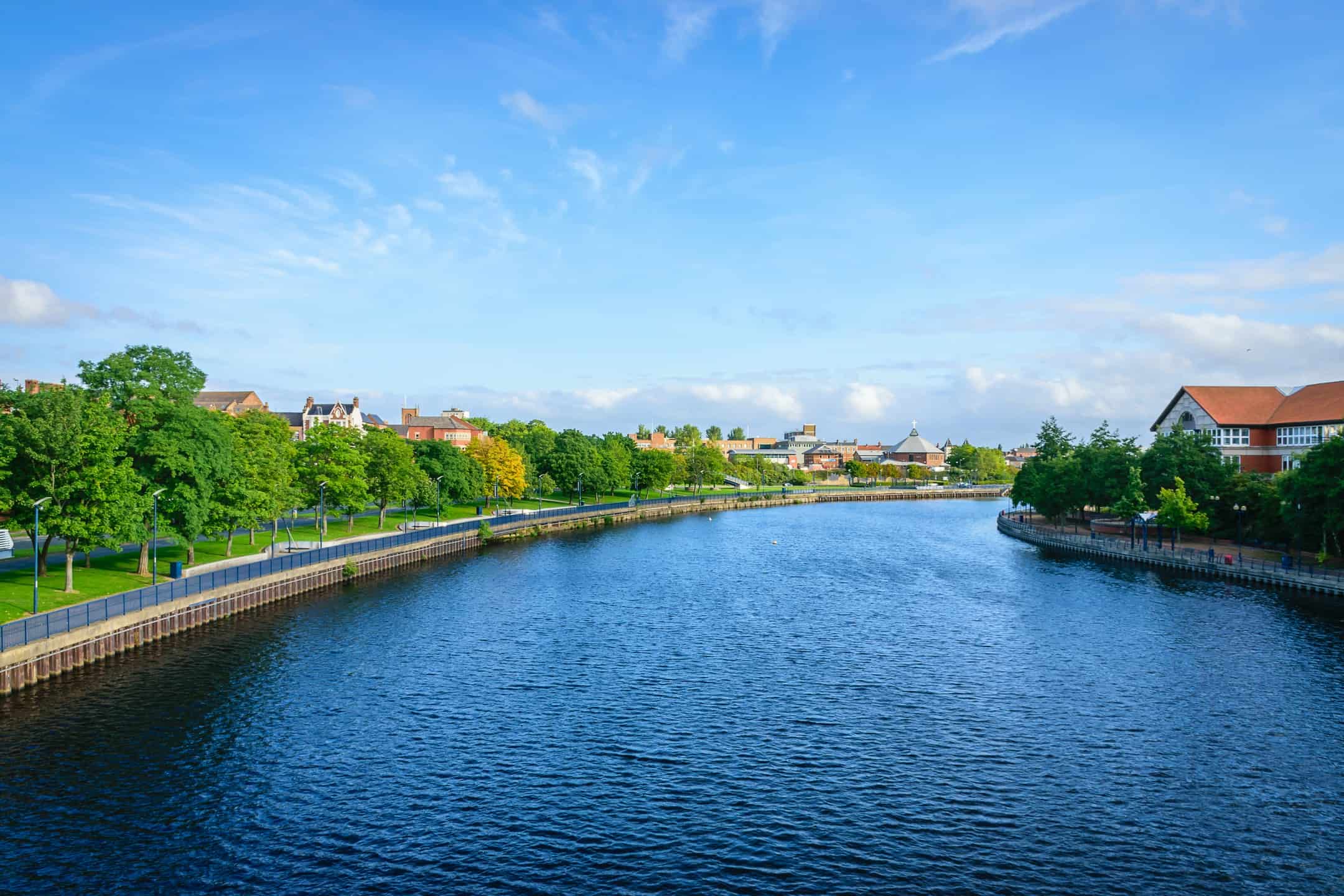 Investing in Teesside Buy-To-Let Properties
Teesside has undergone significant regeneration and development in recent years. The area has seen substantial investment in infrastructure, commercial projects, and residential developments. This ongoing transformation can offer potential for capital appreciation and rental growth, particularly in areas undergoing revitalization.
Compared to some other regions in the UK, property prices in Teesside are relatively affordable. This affordability can make it easier for investors to enter the market and achieve a favourable return on investment. Lower property prices also contribute to higher rental yields, potentially providing an attractive income.
Teesside has a strong demand for rental properties. The area is home to several universities and colleges, attracting a significant student population. Additionally, Teesside has a diverse industrial base, including sectors such as engineering, manufacturing, and petrochemicals, which attract a workforce in need of rental accommodation. This demand for rental properties can provide investors with a consistent income stream.
Hottest Properties in
Teesside
Sorry, we currently have no available developments in Teesside