Discover

Windsor
Many factors contribute to Windsor offering highly attractive property investment opportunities. A town famous for its castle, an official residence of the British monarch, Windsor is an excellent choice for buy-to-let investors.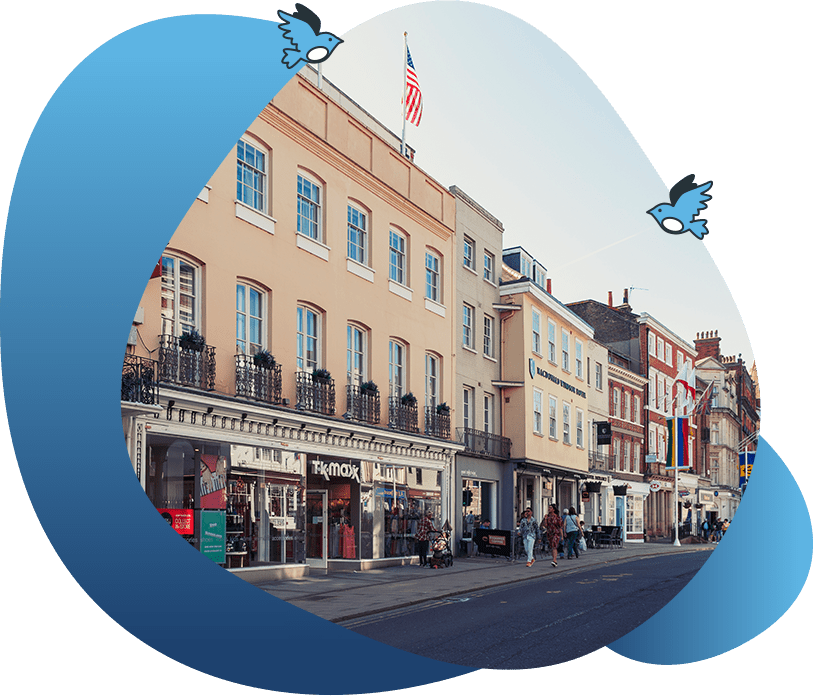 Windsor:

A City Guide for Buy-To-Let Investors

A town famous for its castle, an official residence of the British monarch, Windsor is an excellent choice for buy-to-let investors. Emerging from its established tourism appeal, Windsor offers a highly desirable place to live, owing to its countryside surroundings and outstanding entertainment facilities. What's more, the town's location near tech clusters and London, combined with excellent transport connectivity, provides a strong commercial landscape to allow businesses to thrive. As a result, the historic town is currently undergoing enviable development.

Windsor is turning heads amongst property investors looking to expand their portfolios due to its exciting growth. Investments in the town across the next decade, improving its office and commercial spaces, residential areas and transport links are allowing the town to flourish. As a result, the town is amongst the best places to live, work and do business in the UK. Its rich history, royal links, tourist attractions, excellent shopping facilities, and abundance of green spaces make Windsor highly desirable, while its strong and thriving business links offer enterprises a place to prosper. A 2022 Vitality Index listed Windsor as the location that is 'the best to live and do business in' as well as having the 'strongest growth prospects', making it the ideal choice for property investment.
An Introduction to
Windsor
Situated on the River Thames to the west of London, Windsor has been a site of significance to the UK for almost a thousand years, ever since William the Conqueror first built a castle in the town. Today, Windsor Castle is one of the residences the British monarch calls home, and is famous the world over for its royal weddings and events. The town is separated by the river from its twin-town of Eton, home to the prestigious all-boys school, while nearby old Windsor is just 2 miles to the south. Its urban town centre boasts excellent shopping and entertainment facilities, all the while being surrounded by unrivalled countryside, exemplified by the Windsor Great Park which offers almost 5000 acres of green space accessible to the public.
Its location and excellent transport links have allowed Windsor to appeal to London's commuting workforce. The recent shift in lifestyles of city workers, swapping their cramped housing for leafy rural areas, has boosted the popularity of Windsor. Furthermore, Windsor is within the county of Berkshire, home to the UK's Silicon Valley region of tech and digital powerhouses. The connectivity of the town provides an ideal environment for businesses to thrive. Proximity to London, Reading and Bracknell, as well as further afield thanks to excellent transport links, allows the town to boast one of the largest business densities in the country. The town is undergoing significant financial investment over the next decade to further improve its appeal as a place to live, work and do business, making Windsor a highly opportunistic and attractive place for property investment.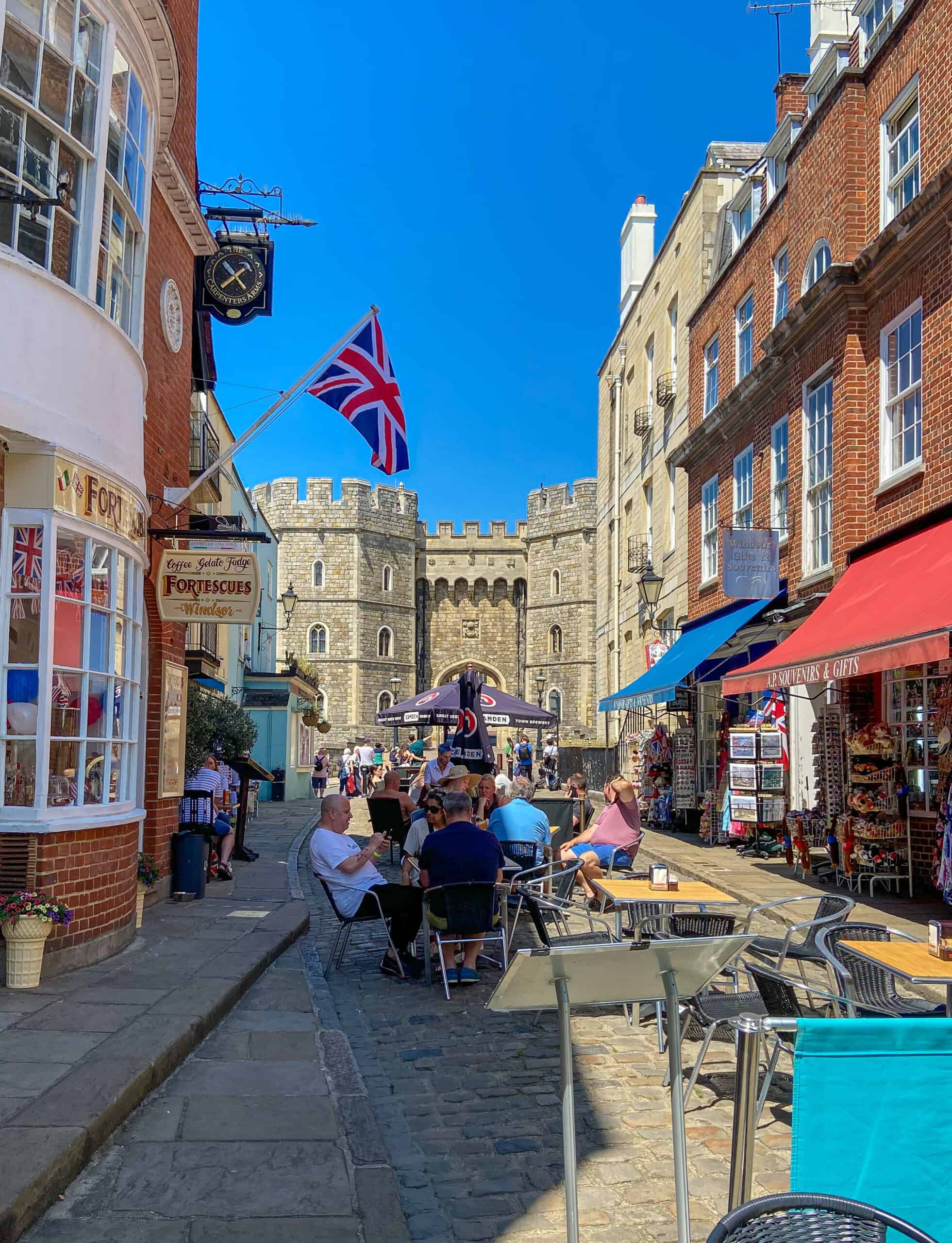 "Windsor is turning heads amongst property investors looking to expand their portfolios due to its exciting growth"
Why Invest in Buy-To-Let Property For Sale in
Windsor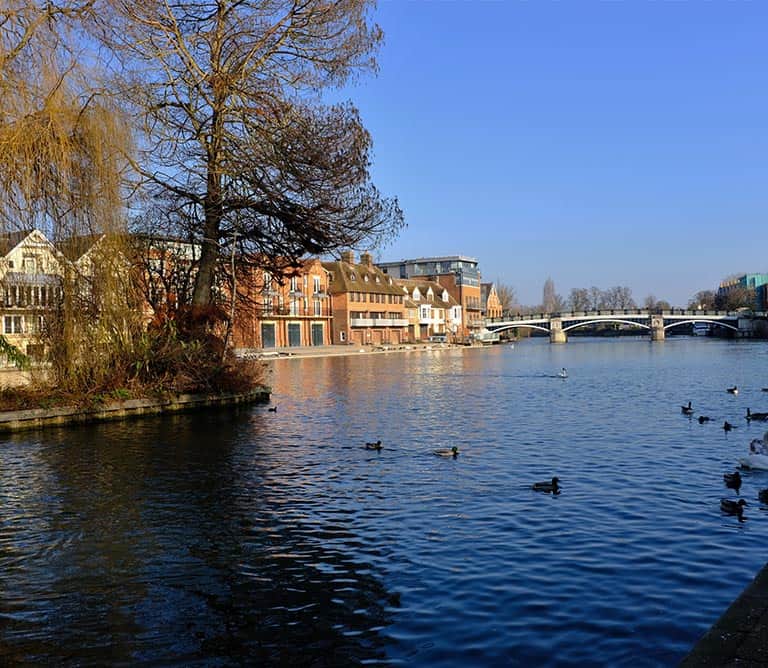 Influx of
Residents
Windsor's idyllic town centre, with shops, history and visitor attractions all within minutes of serene green spaces is highly appealing. The blend of an urban town centre with countryside surroundings whilst retaining excellent transport connections is attracting more and more residents to Windsor, all seeking an improved work-life balance. Trains to London are regular and quicker than half an hour, allowing commuters to take advantage of improved lifestyles in Windsor. The shift in attitudes over recent years, as well as a rise in online working, has catalysed this shift, and the town is growing increasingly popular. As a result, house prices are steadily rising, with 8.5% yearly growth to October 2022, and demand for properties and new developments is surging.
A recent survey assessing the best places to live and work outside of London has quantified Windsor's appeal. Accounting for economy, health and environment, Lambert Smith Hamptons' UK Vitality Index is an excellent assessment of the desirability of a town. Windsor has been climbing the leaderboard over recent years, and topped the most recent survey in 2022.
Transport
While the idyllic lifestyle and attractive surroundings make Windsor a desirable place to live, its uniqueness comes from its transport connections, which provide these lifestyle benefits without any compromise. With regular train links to London Paddington and Waterloo, in as short as 22 minutes, Windsor is within reach for city commuters. The train station has a huge £340 million planned investment to strengthen these connections. Road transport is equally impressive, with three accessible motorways, the M3, M4 and M25 to provide the town with links across the country. Coach and bus services are also notable, with a large central coach park to cater for the significant tourist traffic.
Lastly, Windsor has excellent international connections, with Heathrow airport within 30 minutes from the town. The train and bus services link the town with the airport, easing air travel. Not only improving the desirability to live and access the town, the excellent transport connection with the city of London and beyond are also generating new business in the area.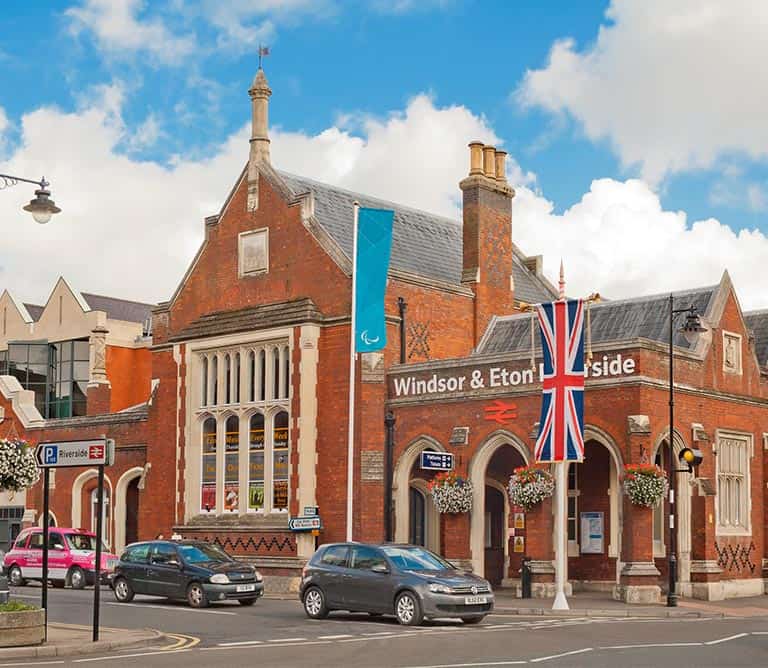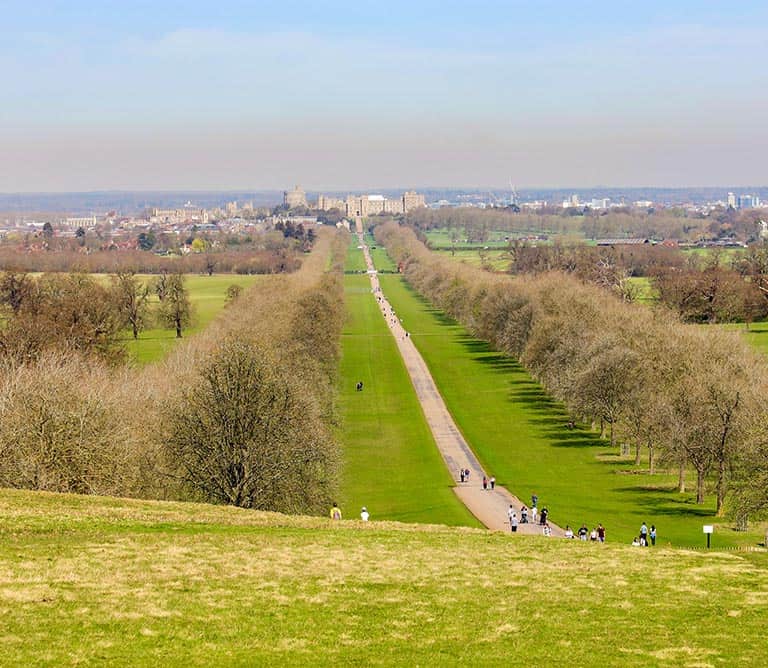 Tourism
The outstanding entertainment offerings in Windsor has made it a long established town to visit, whilst also acting as a perfect advert to attract new residents looking to relocate. Windsor castle and the royal mile are the biggest attractions, with frequent guided tours and events, but the age of the town has also generated an abundance of history and culture that draws people to the area.
The riverside location makes Thames river trips popular for tourists and locals, as well as dining by the water. Nearby you'll find LEGOLAND amusement park, the only in the UK and largest worldwide, and Ascot racecourse. The town is also famous for its shopping and retail, especially at Peascod Street and a shopping centre within Windsor and Eton Central Railway Station.
Thanks to the strong tourism, Windsor has infrastructure and facilities expected for a town well above its size, for example, its two railway stations and road links.
Business
Situated within the Berkshire tech stronghold, termed the UK's Silicon Valley, and within touching distance of London, Windsor is attracting more and more businesses. There are over 10,000 registered businesses within the town's surroundings, the highest density in the UK, and testament to the commercial prowess of Windsor. As a result, Windsor continues to attract new residents and enterprises looking to exploit the town's productivity.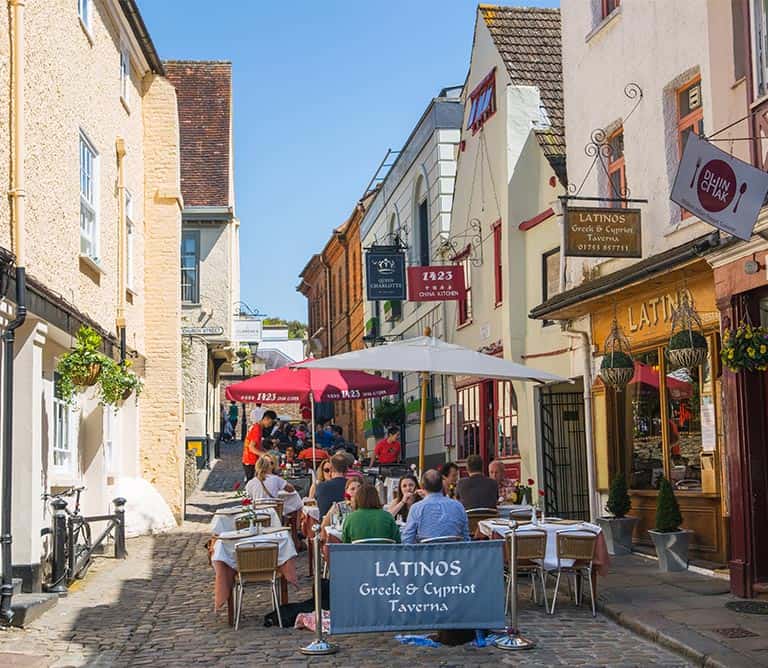 Investing in Windsor Buy-To-Let Properties
This unique blend of historic culture, countryside surroundings, and a modern business reputation makes Windsor an exciting investment prospect. It is a time of growth for the town, with considerable funding for new commercial, residential and transport infrastructure ongoing over the next decade. This excitement generates significant buy-to-let investment opportunities in Windsor, and a great choice for expanding your portfolio.